Dietitian and Nutritionist Certification Requirements in Washington State
Washington certifies both dietitians and nutritionists. There are separate requirements for each. Dietitian is a bachelor's level profession, but one that has a very specific set of requirements. Washington's standards are based on national standards.
A person can be certified as a nutritionist without meeting dietitian requirements. However, the minimum education level is higher in this instance: A prospective nutritionist who is not qualified as a dietitian must have a degree at the graduate level.
Featured Program Options:
Purdue University Global offers several online health sciences programs at the Certificate, Bachelor's and Master's level. The Bachelor's of Science in Nutrition is approved by the National Association of Nutrition Professionals (NANP). Click here to learn more about this program and Purdue University Global.
<!- mfunc feat_school ->
Featured Programs:
Sponsored School(s)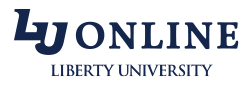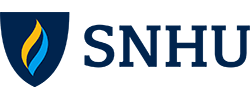 <!- /mfunc feat_school ->
Select a Washington State Dietitian or Nutritionist Topic:
Educational Requirements for Dietitian
A prospective dietitian must earn a degree at at least the bachelor's level. Qualifying fields include the following: dietetics, foods and nutrition, human nutrition, and food management.
<!- mfunc feat_school ->
Featured Programs:
Sponsored School(s)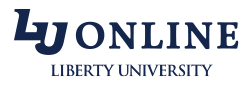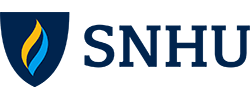 <!- /mfunc feat_school ->
Generally, prospective dietitian should expect to meet standards set by the Commission on Dietetic Registration even when they are higher than those set down in Washington code.
In order to be eligible for CDR registration, a student must complete a program that has been accredited or approved by the national accrediting agency for dietetics programs, ACEND.
The ACEND website includes directories for coordinated and didactic programs. Coordinated programs integrate both academic coursework and pre-professional experience. Didactic programs do not include the pre-professional experience. Students who complete them typically apply for internships as they are nearing program completion.
Washington has four didactic programs as of summer 2016. Three are at the bachelor's level. There is one master's option. The state also has two coordinated programs; both of these are master's level. Nationwide, there are a number of coordinated undergraduate programs. A typical undergraduate coordinated program enrolls students at the junior level; professional studies last about two years.
Accredited programs may provide transcript review.
Additional Dietitian Requirements
Washington code allows for certification as a dietitian based on 900 hours of qualifying experience. The qualifying experience may be either a coordinated undergraduate program or a planned pre-professional experience that is completed in three years or less.
The CDR grants registration-eligibility to individuals who complete either of three types of experience program: coordinated program, internship, or ISPP. ACEND-accredited pre-professional experiences are now 1,200 hours.
Accredited internships are listed on the ACEND website. There are three accredited Washington internship programs. Students who complete Washington didactic programs are not limited to these choices, however. They may apply to internships virtually anywhere in the nation.
ISPPs are generally intended for those who apply for internship but are not accepted. They are supervised by academic institutions.
The last major step is examination. The CDR examination covers the range of dietitian content, from nutrition care to management of programs and services. It is now available via computer at Pearson VUE assessment centers. The prospective dietitian can be approved for examination by the program director after internship requirements have been fulfilled. Examination information and candidates handbooks are found on the CDR website.
Additional Requirements
A Washington dietitian or nutritionist must have four hours of AIDS training. The prospective licensee will attest to having had training at the time of application.
Requirements for Nutritionists
A nutritionist can be certified on the basis of a master's or doctoral degree in any of the following fields: nutrition education, public health nutrition, foods and nutrition, or human nutrition.
Administrative code outlines a minimum curriculum for nutritionist programs. The core curriculum is divided into the following five content areas:
Basic science
Foods
Nutrition science
Applied nutrition
Counseling/ education
The education/ psychology content area will include college courses in one or more of the following: education, psychology, communication, psychological counseling, and/ or educational psychology. The applied nutrition content area will include courses in diet therapy, life cycle nutrition, cultural/ anthropological nutrition, and/ or public health nutrition.
A person may also apply for certification as a nutritionist on the basis of having met dietitian requirements.
Out-of-State Dietitians and Nutritionists
Applicants must list all states where they have either applied or held licensing. They must request license verification from all states of licensure, past or present.
An applicant who has resided out-of-state during the recent past can expect to have a fingerprint-based background check.
If education was obtained in a foreign country, it will need to be found equivalent to education that would be obtained in a regionally accredited U.S. program during the same time period.
Applicants for dietitian should be aware that the Commission on Dietetic Registration has provisions for applicants who were educated internationally.
The Application Process
Application packets can be downloaded directly from the DOH website (Application Forms).
The licensing agency will seek official transcripts from any applicant who is not registered with the CDR. Dietitian applicants who are not registered with the CDR will need to provide additional documentation to show that they have met Washington requirements.
There are two addresses listed in the application. The P.O. Box is used for applications and their accompanying fees; documents that do not accompany the original application are to be sent directly to Dietitian and Nutritionist Credentialing.
State certification is renewed annually.
Additional Information
Certification information can be found on the website of the Washington State Department of Health (Certification Information). Interested individuals can join the Listserv. Dietitian and Nutritionist Credentialing is under the banner of Health Systems Quality Assurance. HSQA can be reached by telephone at 360-236-4700 or by email at 'hsqa.csc at doh.wa.gov'. Statutes and administrative code are available online (Statutes and Administrative Code).
Prospective licensees should be aware that laws can change. The Center for Nutrition Advocacy has provided a page about Washington requirements, describing the current law as license without exclusive scope of practice (American Nutrition Association). Several years back, a bill was introduced that would have licensed diabetes educators; it was not passed.
The Washington State Academy of Nutrition and Dietetics is a professional association for dietitians (http://eatrightwashington.org). WSAND has a mentorship program.