Dietitian Certification Requirements in Vermont
Vermont certifies dietitians. The Center for Nutrition Advocacy calls the legal status license without exclusive scope of practice, noting that the state license is important for insurance reimbursement purposes. There are many reasons to pursue certification. A professional employed in the nutrition field will need to meet requirements set by various entities, including the individual employer. A professional without state certification is limited in the titles he or she can use.
State certification is based on meeting education, practicum, and examination standards. Requirements are similar to those set by the Commission on Dietetic Registration (CDR). An applicant may demonstrate certification eligibility by presenting documentation of CDR registration. By achieving and maintaining registration with the CDR, a dietitian will have more opportunities nationwide.
A Vermont dietitian often has several initials following his or her name. 'RD' stands for Registered Dietitian — this indicates national registration with the CDR. 'CD' stands for Certified Dietitian — this is the state credential. Some Vermont dietitians also have an 'MS' after their names, indicating that they have master's degrees. This is not a requirement. In Vermont, as in other states, the minimum educational level is the bachelor's degree. The CDR has plans to transition registration eligibility to the master's level. However, this is still some years away.
Featured Program Options:
Purdue University Global offers several online health sciences programs at the Certificate, Bachelor's and Master's level. The Bachelor's of Science in Nutrition is approved by the National Association of Nutrition Professionals (NANP). Click here to learn more about this program and Purdue University Global.
<!- mfunc feat_school ->
Featured Programs:
Sponsored School(s)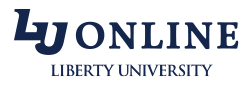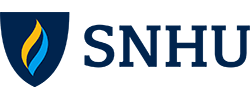 <!- /mfunc feat_school ->
<!- mfunc feat_school ->
Featured Programs:
Sponsored School(s)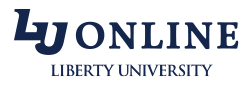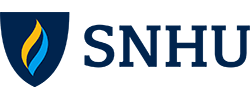 <!- /mfunc feat_school ->
Select a Vermont Certified Dietitian Topic:
Educational Standards and Options
A prospective dietitian should enroll in a dietetics program at at least the baccalaureate level. The national accrediting agency for the dietetic profession is ACEND. The ACEND directory lists one Vermont didactic program (http://www.eatrightacend.org/ACEND); it is bachelor's level. The directory lists one Vermont coordinated program; it is master's level. The difference between a didactic program and coordinated program is that the coordinated program includes the practical experience that will later be required for certification.
Both Vermont programs are located in Burlington — the area of the state that employs the most dietitians.
A nationwide search reveals that there are a number of coordinated programs at the bachelor's level. They typically admit students at around junior level, though there is some variance. Didactic programs, on the other hand, may stretch didactic coursework across a full four years. A student who completes a didactic program will need to complete an internship or other approved pre-professional experience at a later date.
The Academy of Nutrition and Dietetics has provided information for career changers (http://www.eatrightpro.org/resources/career/become-an-rdn-or-dtr/career-changer). They are advised to have their transcripts evaluated by an accredited program.
Practicum Standards and Options
Vermont statute mandates that dietitians have completed at least 900 hours of practicum under a CDR-registered dietitian.
The Commission on Dietetic Registration recognizes three types of pre-professional experience: coordinated, internship, and Individualized Supervised Practice Pathway. Vermont, like many states, will credential dietitians on the basis of 900 hours. However, accredited programs are now 1,200.
The ACEND directory does not list any ACEND-accredited Vermont internship programs; this as of the summer of 2016. However, there are a number of internships in neighboring states. New Hampshire has two; Massachusetts, ten. Students may also wish to search for distance internship or pre-professional programs. Some programs do utilize preceptors to supervise interns in disatnt locales. The enrolling institution may be located in another state. However, a distance program will not necessarily be able to offer supervision to individuals in all areas of the country; it will be necessary to do some research.
Examination Requirements
Vermont statute mandates dietitian examination. The University of Vermont, home to Vermont's two accredited programs, notes that prospective dietitians take the national examination developed by the Commission on Dietetic Registration.
Candidates are approved to take the examination only after they have met pre-professional experience requirements. The certification examination is designed to measure a broad range of competencies. Examinations are now computer-delivered. They are available on an ongoing basis at many sites around the nation.
Examination resources are available from the CDR (https://www.cdrnet.org/program-director/dietetics-program-students-and-graduates). Additional information is available from Pearson VUE (http://www.pearsonvue.com/CDR/) Candidates may download candidate handbooks from either the CDR or Pearson.
The CDR can be reached at 1 (800) 877-1600 Ext. 5500.
The Application Process
Applications are now submitted online. The link is found in the 'forms' section of the website (https://www.sec.state.vt.us/professional-regulation/list-of-professions/dietitians/forms-applications.aspx).
Renewal and Recertification
Vermont dietitian certification is renewed every two years. The Certified Dietitian will need to accrue at least 30 hours of continuing education during a two-year time period. This is typical of the continuing education requirements of states around the nation.
Dietitians can be excused from the requirement during their initial certification period. Dietitians who are subject to continuing education mandates may request extensions in extreme circumstances.
Renewal applications can be downloaded from the 'forms' section (https://www.sec.state.vt.us/professional-regulation/list-of-professions/dietitians/forms-applications.aspx).
The Commission on Dietetic Registration has a separate recertification process. It is now portfolio-based (https://www.cdrnet.org/pdp/professional-development-portfolio-guide).
Some Registered Dietitians seek voluntary credentials in specialty areas. Advanced practice certification has also recently become an option. Advanced practice certification is available only to dietitians who hold graduate degrees. There are many qualifying fields. The advanced practice qualification process also entails experience and examination.
Additional Information
Information about state certification is available from the Office of Professional Regulation (https://www.sec.state.vt.us/professional-regulation/list-of-professions/dietitians.aspx). OPR operates under the advisement of appointed dietitians (https://www.sec.state.vt.us/professional-regulation/list-of-professions/dietitians/advisors.aspx). Statutes can be found on the website of the Vermont Secretary of State (https://www.sec.state.vt.us/professional-regulation/list-of-professions/dietitians/statutes-rules.aspx). Applicants with questions can call 802-828-1501.
The Vermont Department of Labor has provided statistics about the dietetics profession in Vermont (http://www.vtlmi.info/licocc.cfm?page=license&licenseid=dietitian).
Vermont dietitians may wish to maintain ties with the Academy of Nutrition and Dietetics as well as the state affiliate, the Vermont Academy of Nutrition and Dietetics (http://eatrightvt.org/).