Dietitian Certification Requirements in Utah
Utah dietitians are state-certified (licensed) by the Utah Division of Occupational and Professional Licensing (DOPL). The Center for Nutrition Advocacy describes Utah law as licensure without exclusive scope of practice and further notes that licensure is important for insurance reimbursement.
State certification is based on national standards. A person who goes through the certification process in Utah can expect to achieve national registration through the Commission on Dietetic Registration. National registration is not required in all instances. However, a dietitian must document having met standards at the appropriate level even if applying by endorsement.
Featured Program Options:
Purdue University Global offers several online health sciences programs at the Certificate, Bachelor's and Master's level. The Bachelor's of Science in Nutrition is approved by the National Association of Nutrition Professionals (NANP). Click here to learn more about this program and Purdue University Global.
<!- mfunc feat_school ->
Featured Programs:
Sponsored School(s)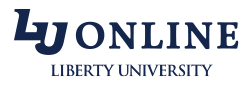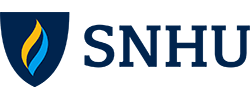 <!- /mfunc feat_school ->
Select a Utah Certified Dietitian Topic:
<!- mfunc feat_school ->
Featured Programs:
Sponsored School(s)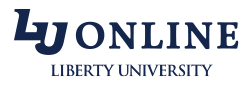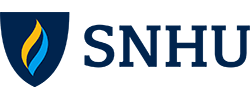 <!- /mfunc feat_school ->
Educational Standards
A licensee will need to hold a baccalaureate or post-baccalaureate degree. He or she must have completed a major course of study in a qualifying field. This may be dietetics, food systems management, the science of food, or some other program that is determined to be equivalent.
The educational program should meet national standards. A prospective student can ensure eligibility to take the registration examination by enrolling in a program that is accredited by the Accreditation Council for Education in Nutrition and Dietetics (ACEND).
Initial programs may be coordinated or didactic. Coordinated programs include the pre-professional practice that will eventually be required for certification. Students generally enroll in didactic programs with the expectation that they will apply for internship at a later date. There can be differences in the timeline between the two program types. An undergraduate who opts for a coordinated program often begins dietetics study his or her junior year. Transfer credit policies will vary from program to program.
Utah has two accredited coordinated programs. There are both bachelor's and master's options.
Utah also has two didactic programs. Both are bachelor's level. One is listed as awarding transfer credit to students who have completed dietetic technician coursework.
Students who have bachelor's degrees may want to contact several programs about evaluation of transcripts; this is so they can select an expedient path.
Pre-Professional Experience
The prospective dietitian will also need to complete an internship or other baccalaureate or post-baccalaureate level pre-planned experience. According to state law, the supervisor must be a professional who holds appropriate registration, certification, or licensing.
The 2013 rules define pre-professional experience as experience that meets CDR requirements. The CDR accepts three different types of pre-professional experience. A person who completed a didactic program will complete either an internship or ISPP. Internship is generally the front line. ISPPs are intended primarily for those who do not match to internships.
There are potentially qualifying internships around the nation. It is generally necessary to go through a centralized matching process, though some programs do pre-select applicants. Internships are designed to provide well-rounded training, but individual programs do give emphasis to different areas of practice. Utah has two accredited internship programs. One emphasizes child nutrition and school foodservice systems.
After meeting internship/ pre-professional experience requirements, the individual will take a standardized examination. Utah has adopted the Registration Examination for Dietitians or Dietitian Nutritionists. This is administered by the Commission on Dietetic Registration. (There is just one registration exam, though the CDR allows professionals to be registered as Dietitians or Dietitian Nutritionists.) The exam is selected response and is widely available at Pearson VUE assessment centers.
Candidates will need to understand a range of topics, from managing foodservice systems to providing individual nutrition care. The CDR website includes a link to a candidate handbook as well as other examination resources (https://www.cdrnet.org).
The Application Process
Application forms can be downloaded from the DOPL website (http://www.dopl.utah.gov/licensing/certified_dietitian.html).
The applicant will need to answer questions about drug use as well as legal and professional history. "Yes" answers require supporting documentation.
The applicant may attach a copy of a registration card from the Commission on Dietetic Registration or provide evidence of having passed the qualifying examination.
He or she will need to provide a driver's license or state ID or otherwise document authorization to work in the United States.
There is a $60 nonrefundable application fee (http://www.dopl.utah.gov/licensing/certified_dietitian.html).
Applicants and (licensees) are expected to be knowledgeable of state law. The applicant must sign an affidavit and information release.
Application materials may be mailed or delivered to the DOPL office in Salt Lake City; the application form lists two separate addresses.
Out-of-State Dietitians
According to the practice act, out-of-state dietitians can be licensed on the basis of either CDR registration or licensure or certification by another U.S. state or territory. In the latter instance, qualifications must meet minimum standards described in state law.
An applicant who is applying on the basis of reciprocity will verify an active license and provide additional documentation of qualifications.
Renewal Requirements
Licenses are renewed on a biennial basis.
Utah does not currently mandate continuing education or continued registration. However, continued registration with the CDR can make it easier to achieve licensure in a new state. There are many professional development opportunities. The dietitian can not only increase skills but earn additional voluntary credentials. Some Utah dietitians hold board certification in specialties like pediatric nutrition.
Additional Information
Information about state certification as a dietitian is available from the Utah Division of Occupational and Professional Licensing (http://www.dopl.utah.gov/licensing/certified_dietitian.html). Licensing requirements are found in the practice act (Title 58 Chapter 49). DOPL can be reached by telephone at (801) 530-6628 or (within Utah) at (866) 275-3675.
The Association of Nutrition and Dietetics (formerly the American Dietetic Association) is an additional resource. Utah practitioners may wish to join the Utah Association of Nutrition and Dietetics (http://www.eatrightutah.org).