Dietitian License Requirements in Texas
Texas dietitians are licensed. Full licensure is dependent on meeting education, experience, and examination requirements. Applicants who are registered by the Commission on Dietetic Registration (a third party certification agency) will have met basic requirements. Individuals who apply without Registered Dietitian status may complete supervised practice requirements while holding licensure as Provisional Licensed Dietitians.
The Center for Nutrition Advocacy notes that, though dietitians do not have the exclusive authority to provide nutrition care in Texas, licensure is tied to eligibility to receive insurance reimbursement for services.
Licensing authority for Texas dietitians is in the process of being transferred from the Department of State Health Services (DSHS) Professional Licensing and Certification Unit to the Texas Department of Licensing and Regulation.
<!- mfunc feat_school ->
Featured Programs:
Sponsored School(s)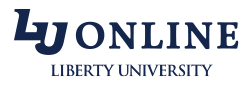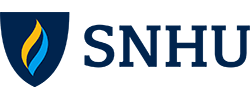 <!- /mfunc feat_school ->
<!- mfunc feat_school ->
Featured Programs:
Sponsored School(s)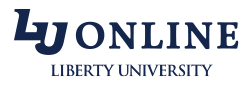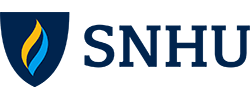 <!- /mfunc feat_school ->
Select a Texas Licensed Dietitian Topic:
Texas Dietitian Educational Requirements
The prospective dietitian will need a baccalaureate or post-baccalaureate degree. He or she may qualify with a degree in one of the following fields: human nutrition, nutrition education, dietetics, food and nutrition, or food systems management.
The professional may also qualify on the basis of equivalent course of study. An equivalent course of study will either be approved as such by the CDR or will include at least 30 semester hours geared toward the job role; of these, at least 18 will be in one of the four qualifying fields. At least four of the following subject areas are to be represented through a course of three or more semester hours:
Biochemistry, physiological chemistry, or advanced human nutrition
Food science
Human nutrition as it relates to disease*
Nutrition education*
Food service system management*
*Coursework credited toward these categories is to be upper-division.
The prospective dietitian can be assured of meeting educational requirements for national registration and Texas licensure if he or she completes a program that has been accredited by the Accreditation Council for Education in Nutrition and Dietetics, or ACEND. There are two types of accredited education program: didactic and coordinated. The Texas Academy of Nutrition and Dietetics has provided a summation of program types (http://www.eatrighttexas.org/students/student-education-programs-in-texas/).
A prospective student can check accreditation status on the ACEND website (http://www.eatrightacend.org/ACEND). The ACEND coordinated program directory lists five Texas programs. The ACEND didactic program directory lists 16 Texas programs.
Internship/ Pre-Professional Practice Requirements
The prospective dietitian must complete an internship or planned pre-professional experience. Some applicants will have met experience requirements set by the Commission on Dietetic Registration before application; these requirements are described on the CDR website. However, it is possible to complete a license-qualifying experience after application.
Potentially, three types of experience can be considered 'internship' by the Texas licensing authority: coordinated undergraduate program, internship, or approved pre-planned professional experience. Students who complete coordinated programs will have met their requirement by the time of graduation.
The experience must be at least 900 hours to meet requirements of Texas regulation. In reality, it will probably be longer. CDR-qualifying experiences are now 1,200 hours.
Graduates of didactic programs typically apply to internship programs toward the end of their academic study. Accredited internships are listed on the ACEND website. The ACEND website lists more than 20 internship programs physically located in Texas. Some award graduate credit. There are numerous emphasis areas possible.
Most internship programs nationwide participate in a centralized matching process. However, there are exceptions. One Texas internship, for example, is designed for WIC employees.
Internship is not the sole pathway to licensure. The Texas licensing authority can grant Provisional Licensed Dietitian (PLD) status to a person who has met educational requirements. This authorizes practice under approved supervision.
Standards for Board-approved pre-professional programs are described in Rule §711.6. The program will last one to three years. It will be sponsored by one or more licensed dietitians. The PLD will begin his or her program after authorization.
The PLD can expect an hour of face-to-face supervision each week.
Registration Examination Requirements
Texas has approved the Commission on Dietetic Registration examination. Candidates pursuing national registration meet this requirement after fulfilling education and training requirements. They can be authorized by the program director after internship.
Some candidates will be licensed as PLDs before testing.
Texas also requires a jurisprudence examination; this ensures that dietitians are familiar with state rule. This exam is no-fail. Candidates can take the jurisprudence examination (and pay applicable fees) online (http://dshs.texas.gov/dietitian/dt_Jurisprudence.shtm).
The Application Process
Application forms are currently found on the DSHS website (http://dshs.texas.gov/dietitian/dt_forms.shtm).
The LD license application fee is $119. The PLD license application is $65.
An applicant for provisional licensure will need to submit transcript and supervision contract. A nationally registered applicant should include a copy of his or her registration card.
A copy of the certificate documenting jurisprudence examination completion should also be submitted with the application.
Training Requirements for LDs Who Provide Diabetes Self-Management Training
Texas has special provisions for professionals who provide diabetes self-management training. Licensed Dietitians who are not certified by the National Certification Board for Diabetes Educators will need to meet continuing education requirements set down in Rule §711.11.
Renewal Requirements
The renewal cycle is two years. The licensee will need to complete 12 hours of continuing education (http://dshs.texas.gov/dietitian/dt_ceinfo.shtm). It will be necessary to retake the jurisprudence exam.
Additional Information
Licensing information is available from the Texas State Board of Examiners of Dietitians (http://dshs.texas.gov/dietitian/default.shtm). Rules and regulations can be downloaded in any of several formats (http://dshs.texas.gov/dietitian/dt_rules.shtm). The licensing authority can be reached by email at 'dietitian at dshs.state.tx.us' or by telephone at (512) 834-6601. Prospective dietitians should be aware that some contact information may change after regulatory transfer.
The Texas Academy of Nutrition and Dietetics is an additional professional resource (http://www.eatrighttexas.org).