Dietitian and Nutritionist License Requirements in Tennessee
Tennessee licenses Dietitian/ Nutritionists. Nutrition practitioners must hold licensing unless they fall under exemption categories described in state code. Some are exempted from the legal mandate based on employment with governmental organizations or particular types of nongovernmental organizations.
Prospective dietitians must meet education, pre-professional experience, and examination requirements. They must also go through a state-specific background check process.
Featured Program Options:
Purdue University Global offers several online health sciences programs at the Certificate, Bachelor's and Master's level. The Bachelor's of Science in Nutrition is approved by the National Association of Nutrition Professionals (NANP). Click here to learn more about this program and Purdue University Global.
<!- mfunc feat_school ->
Featured Programs:
Sponsored School(s)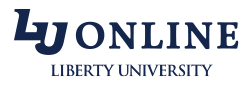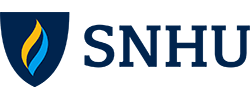 <!- /mfunc feat_school ->
Select a Tennessee Licensed Dietitian or Nutritionist Topic:
<!- mfunc feat_school ->
Featured Programs:
Sponsored School(s)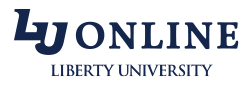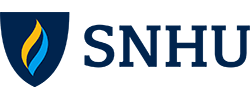 <!- /mfunc feat_school ->
Educational Standards
The prospective dietitian will need a degree at at least the bachelor's level. State code mandates that students complete programs in qualifying fields or that they have education that has been determined to be equivalent. Qualifying fields include dietetics, human nutrition, food services management, and food and nutrition. According to a policy statement, the way to be licensed based on equivalent education is to present evidence of registration through the Commission on Dietetic Registration — thus the individual will need have at some point met CDR standards for Registered Dietitian.
The surest way to meet certification requirements in a timely manner is to enroll in a program that is accredited by the Accreditation Council for Education in Nutrition & Dietetics , or ACEND. A student may search for programs using the ACEND directory. The Tennessee Board has also provided information about Tennessee programs. Programs may be classified in either of two ways. Students who enroll in coordinated programs complete their academic and pre-professional experience requirements concurrently. Those who enroll in didactic programs at the onset complete their pre-professional experience as a separate step.
All accredited Tennessee programs are, as of 2016, didactic; the ACEND directory lists ten. All in-state didactic programs award Bachelor of Science degrees.
Students who are considering enrolling in distance programs or relocating for education may use the ACEND directory to research their options. They will utilize separate directories for coordinated or didactic programs; they may narrow their search by criteria such as 'results in graduate degree'.
Individuals who already have college education can opt to have their transcripts evaluated to see which courses they still need to complete in order to meet CDR eligibility requirements. They may begin by contacting accredited programs.
There are also provisions in place for internationally educated dietitians.
Pre-Professional Experience Standards
The pre-professional experience must be planned. Although state code mandates just 900 hours of pre-professional experience, a student who enrolls in an accredited program today can expect 1,200 hours. A coordinated program will include at least 1,200, integrated with degree requirements. An accredited post-degree pre-professional experience will also be at least 1,200 hours.
Students who enroll in didactic programs go through a centralized process to 'match' with internships. Some, though, bypass this process; they have been pre-selected. (They may be employees of a particular institution or have educational ties.)
Tennessee boasts eight accredited internship programs. They have varying areas of emphasis, including geriatric nutrition and medical nutrition therapy. Some award graduate credit. These are not the only options. Graduates of Tennessee programs may apply for internships located virtually anywhere in the nation.
An additional pre-professional experience option, the ISPP, is described on the CDR website.
The Examination Process
Prospective dietitians take the CDR examination for registered dietitians after they have completed their practical training.
The examination is computer-delivered. It is offered in cooperation with Pearson VUE. Approved candidates can schedule at any of hundreds of computerized assessment centers located around the nation. They should be prepared to remit $200.
The Tennessee Board can issue temporary permits to individuals who have applied to take the CDR examination. This is an uncommon credential type, according to Board statistics. The examination process has become a relatively quick one.
Background Check Procedures
The prospective licensee will need to have a criminal background check. The Department of Health has an approved vendor. In-state applicants will have their fingerprints made electronically. Out-of-state applicants will follow DOH/ vendor procedures for card submission and scanning. Instructions for both in-state and out-of-state applicants are available from the Department of Health (http://tn.gov/health/topic/CBC-check).
The Application Process
Application materials can be downloaded from the website of the Department of Health (http://tn.gov/health/article/DN-applications). Applicants for initial licensure will need to submit a number of supporting documents.
The applicant can submit a notarized copy of the registration card as documentation of CDR status.
He or she should also be prepared to provide a recent character reference. Instructions are found in the application packet.
The licensing agency will also seek official transcripts. This should be sent directly from the issuing institution.
The application is to be notarized and submitted with a recent passport photograph and a $140 fee.
The applicant will need to fill out a practitioner profile prior to licensure. Directions are found in a separate document in the 'applications' section of the website.
Reciprocity
Reciprocity is granted to dietitians/ nutritionists who have met at least substantially equivalent requirements. Reciprocity applicants must submit license verification from each state where they have held licensing. This is in addition to other required documents.
Renewal
Licenses are renewed biennially. Continuing education is encouraged (http://tn.gov/health/article/DN-coedu).
Registered dietitian/ nutritionists may pursue additional certifications in specialty areas. Specialty certification is offered through the CDR.
Additional Information
Licensing information is available from the Tennessee Board of Dietitian/ Nutritionist Examiners (http://tn.gov/health/topic/DN-board). Licensure is governed by statute and rule (http://tn.gov/health/article/DN-statutes). Questions can be directed to (615) 532-3202 or (800) 778-4123. The Board publishes an occasional newsletter (http://tn.gov/health/article/DN-newsletters).
Third parties can provide information about meeting professional standards. The accrediting agency ACEND operates under the banner of the Academy of Nutrition and Dietetics (AND). The Tennessee Academy of Nutrition and Dietetics is the state AND affiliate (http://eatright-tn.org).
The Center for Nutrition Advocacy is another resource. The organization lists Tennessee among the states with the more restrictive licensing laws (http://www.nutritionadvocacy.org/tennessee).