Dietitian and Nutritionist License Requirements in South Dakota
South Dakota licenses dietitians and nutritionists. They are under the jurisdiction of the South Dakota Board of Medical and Osteopathic Examiners. State code outlines two pathways: One is applicable only to professionals with degrees at the graduate level. The other is applicable to those with baccalaureate or graduate degrees. However, baccalaureate level applicants must have a very specific type of education and training.
Featured Program Options:
Purdue University Global offers several online health sciences programs at the Certificate, Bachelor's and Master's level. The Bachelor's of Science in Nutrition is approved by the National Association of Nutrition Professionals (NANP). Click here to learn more about this program and Purdue University Global.
<!- mfunc feat_school ->
Featured Programs:
Sponsored School(s)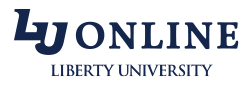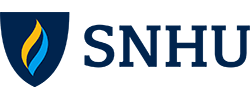 <!- /mfunc feat_school ->
Select a South Dakota Licensed Dietitian or Nutritionist Topic:
Licensure Pathways
A person can qualify for licensure in South Dakota by meeting the generally accepted standards for dietitian. According to state statute, the person may present evidence of registration with the Commission on Dietetic Registration, or may meet education, supervised practice, and examination requirements. A qualifying degree will be in one of the following disciplines: dietetics, human nutrition, food service management, nutrition education, or foods and nutrition. The pre-professional experience must be at least 900 hours. The examination is to be the comprehensive examination developed by the Commission on Dietetic Registration.
<!- mfunc feat_school ->
Featured Programs:
Sponsored School(s)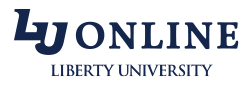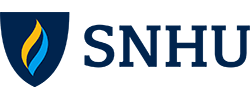 <!- /mfunc feat_school ->
The other pathway described in state code requires a master's or doctoral degree from an accredited institution. The major course of study is to be one of the following: human nutrition, nutrition education, public health nutrition, clinical nutrition, community nutrition, or nutrition and foods. Licensure is dependent on passing an examination administered by the Commission on Dietetic Registration.
Achieving Certification by the Commission on Dietetic Registration
A qualifying CDR registration is one that grants the right to use the title Registered Dietitian. (The CDR also grants a Registered Dietitian Technician registration.) CDR certification as an RD is based on baccalaureate or post-baccalaureate education, approved pre-professional experience, and national examination.
The first step to achieve credentialing as an RD is to complete a qualifying program. The program must meet standards of the Accreditation Council for Education in Nutrition & Dietetics (ACEND). Prospective students can search for ACEND-accredited programs using the directories found on the ACEND website (http://www.eatrightacend.org/ACEND). Programs may be listed as "didactic" or "coordinated".
There is just one accredited program physically located in South Dakota. It is didactic. That means that a graduate will need to meet pre-professional practice requirements post-degree. The program may award transfer credit to students transferring from dietetic technology programs.
Although South Carolina's one didactic program is bachelor's level, a national search will reveal both bachelor's and master's level programs. A limited number have distance options.
Pre-professional experience must be completed prior to examination. 1,200 hours has become the standard. A student who completes a coordinated program will have met this requirement. The Commission on Dietetic Registration can also accept accredited internships or Individualized Supervised Practice Pathways; the latter are referred to as ISPPs or ispeys (http://www.eatrightacend.org/ACEND/content.aspx?id=6442485529).
The ACEND website lists one South Dakota internship program that is a candidate for accreditation. It is offered by South Dakota State University. The focus is community nutrition.
Students completing South Dakota didactic programs can apply to internship programs throughout the nation. They will need to be aware of the timeline. There is a nationwide matching process. In many cases, prospective interns need to go through this centralized system.
It is possible to enroll in internship through a distance program that is sponsored by an institution in another state. Distance internships can be located through the ACEND directory. However, the prospective intern will need to confirm that the program has the capacity to accommodate interns in the desired geographic area. In some cases, interns earn graduate degrees in conjunction with internship.
The candidate will need to earn a verification statement. Once training has been verified, the candidate will be allowed to take the certification examination. The certification exam covers a breadth of dietetic concepts, including nutrition care, food service systems, and program and service management. An approved candidate can schedule his or her examination through Pearson VUE. There are many testing sites. Examinees can download candidate handbooks from the website of the Commission on Dietetic Registration (https://www.cdrnet.org).
The License Application Process
South Dakota has an online license application process. The applicant will initiate the process by submitting a Non-Physician Online Account Request form (http://www.sdbmoe.gov/content/licensed-nutritionistdietitian-ln).
Beyond the Degree: South Dakota's Healthcare Facility Recruitment Assistance Program
Qualifying South Dakota healthcare professionals can receive $10,000 for meeting a service commitment in an area of need. The employer makes application. Dietitian/ nutritionist is among the professions eligible for the 2016 Rural Healthcare Facility Recruitment Assistance Program. The program requires a full-time three year commitment to an eligible rural facility. Information is available from the South Dakota Office of Rural Health. Information is available from 'doh.info at state.sd.us'.
Additional Information
Licensing information is available from the South Dakota Board of Medical and Osteopathic Examiners (http://www.sdbmoe.gov/content/licensed-nutritionistdietitian-ln). There is a contact form on the Board's homepage. Dietetics and nutrition law is found in Chapter 36-10B of state code (http://sdlegislature.gov/statutes/DisplayStatute.aspx?Statute=36-10B&Type=StatuteChapter).
State and national organizations serve as additional resources. The Center for Nutrition Advocacy has provided some discussion of South Dakota licensing laws (https://www.nutritionadvocacy.org/south-dakota).
The Academy of Nutrition and Dietetics (formerly the American Dietetic Association) is the parent organization of the national accreditation and registration organizations for Registered Dietitians. As such, it can be a good source of current information. The South Dakota Academy of Nutrition and Dietetics is the state affiliate (http://www.eatrightsd.org/).