Dietitian License Requirements in South Carolina
South Carolina licenses dietitians. State licensing standards are closely tied to registration requirements of the Commission on Dietetic Registration. Dietitians are required not only to meet requirements for national credentialing as Registered Dietitians but to maintain registration through subsequent renewal cycles. The Center for Nutrition Advocacy notes that dietitians do not have the exclusive authority to provide nutrition care (http://www.nutritionadvocacy.org/south-carolina-0). However, insurance reimbursement is tied to licensure – and thus to national registration.
<!- mfunc feat_school ->
Featured Programs:
Sponsored School(s)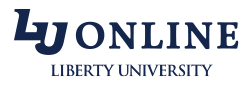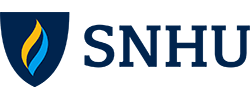 <!- /mfunc feat_school ->
Select a South Carolina Licensed Dietitian Topic:
Education and Training Requirements
Dietitians can be licensed on the basis of degrees at either the bachelor's or master's level. Degrees are to be awarded by regionally accredited institutions. (Foreign education may be accepted if validated; requirements are described in state rule.)
<!- mfunc feat_school ->
Featured Programs:
Sponsored School(s)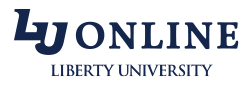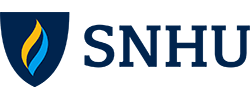 <!- /mfunc feat_school ->
A qualifying degree may be in any of the following fields: human nutrition, nutrition education, food and nutrition, and public health education. Candidates will need to meet standards set by the national certification organization. The prospective dietitian will need to complete a program that has been approved by the Accreditation Council for Education in Nutrition and Dietetics (ACEND).
Prospective students can use ACEND directories to search for accredited programs (http://www.eatrightacend.org/ACEND). Coordinated and didactic programs are listed separately. Didactic is the more common program type throughout most of the United States; students who opt for such programs complete their academic education before their supervised practice. Students who enroll in coordinated programs, on the other hand, meet their academic and experience requirements concurrently.
As of July 2016, South Carolina has only didactic dietetic programs. All South Carolina didactic programs award Bachelor of Science degrees.
South Carolina has two accredited internship programs. One enrolls twelve students annually; the other, eighteen. Either can be completed in less than one calendar year.
There is no requirement that academic education and internship be completed in the same state. Students typically go through a computer matching process. They may use the ACEND website for leads on internship programs around the nation. Programs can have varying emphasis areas. Medical nutrition therapy and community wellness are among the options.
The Individualized Supervised Practice Pathway (ISPP) represents a third type of approved practical experience and is sometimes an option for individuals who do not 'match'. Information is available from the CDR.
Prospective dietitians can research distance options for both academic education and supervision of pre-professional experience. A number of programs have been accredited. However, programs are not always able to supervise students in all states.
The Academy of Nutrition and Dietetics has provided information for second career professionals (http://www.eatrightpro.org/resources/career/become-an-rdn-or-dtr/career-changer). They will not have to begin their education over again. They may opt to have their transcripts evaluated by an accredited program. In fact, they may wish to contact more than one program to inquire about their options.
The CDR can also provide information about registration-eligibility requirements for internationally educated applicants (https://www.cdrnet.org/certifications/registered-dietitian-rd-certification).
The Examination Process
Examination is the last major step in the qualification process. The internship program director can communicate eligibility to the Commission on Dietetic Registration. There are four assessed domains. Candidates are assessed on their proficiency with dietetic principles, nutrition care, foodservice systems, and program and system management.
There will be some changes to the content outline in 2017. Candidates can find content outlines for current and upcoming tests on the CDR website (https://www.cdrnet.org). The CDR has provided information about other study resources.
The Application Process
Once a person has achieved national registration, he or she can apply to the South Carolina Panel for Dietetics.
The applicant is directed to provide documentation of CDR registration.
The Board will also require official transcripts; these are to be submitted directly by the college or university.
An applicant who holds, or has held, out-of-state licensure will need to arrange license verification.
The application fee is $175. Currently, applications can be accepted online or through the mail. The applicant will, in either instance, need to submit a passport-size photograph.
Application forms are available for download from the website of the Department of Labor, Licensing and Regulation (http://www.llr.state.sc.us/POL/Dietetics/index.asp?file=pub.htm#). Paper applications are to be mailed to the South Carolina Panel for Dietetics in Columbia.
Application status can be monitored online.
Renewal and Continued Professional Development
Licenses are renewed every two years. Currently, they are set to expire in odd-numbered years. Dietitians can meet South Carolina continuing education standards by meeting standards for continued registration with the CDR. The CDR has implemented a portfolio process.
Though not mandatory, some Registered Dietitians opt for board certification in an area of specialization, for example, renal nutrition. As of 2016, only a small portion of Registered Dietitians hold specialty certification. According to the CDR website, South Carolina has 15 Board Certified Specialists in Renal Nutrition (https://www.cdrnet.org/registry-statistics).
Advanced practice certification is a relatively new option (https://www.cdrnet.org/board-certification-in-advanced-practice-certificant-information).
Additional Information
The South Carolina Panel for Dietetics operates under the banner of the Department of Labor, Licensing and Regulation (http://www.llr.state.sc.us/POL/Dietetics/). The Panel can be reached by telephone at 803-896-4651.
Prospective licensees are asked to familiarize themselves with state law. Laws and regulations are linked from the Department website (http://www.llr.state.sc.us/POL/Dietetics/index.asp?file=laws.htm).
Information about prerequisite certification is available from the Commission on Dietetic Registration. The CDR can be reached by telephone at 1 (800) 877-1600 Ext. 5500.
Both the national accrediting agency and the national registration agency for dietitians are under the banner of the Academy of Nutrition and Dietetics. The South Carolina Academy of Nutrition and Dietetics is the state affiliate (http://www.eatrightsc.org).
Some professionals will also wish to join the South Carolina School Nutrition Association (https://www.schoolnutritionsc.com/).