Dietitian License Requirements in Rhode Island
Rhode Island dietitians are under the jurisdiction of the Rhode Island Board of Dietetic Practice. Professionals must hold licensure unless they fall under exemption categories describe in state law (http://webserver.rilin.state.ri.us/Statutes/title5/5-64/5-64-12.HTM). Individuals with doctoral degrees in nutrition are among those considered qualified to practice their profession.
The average person, though, can expect to go through a very specific qualification process before becoming eligible to render dietetic or nutrition services for a range of employers.
Although they are licensed as Dietitian/ Nutritionists, the pathway is that of a dietitian (http://www.nutritionadvocacy.org/rhode-island).
<!- mfunc feat_school ->
Featured Programs:
Sponsored School(s)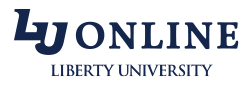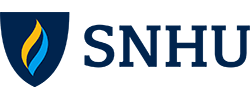 <!- /mfunc feat_school ->
<!- mfunc feat_school ->
Featured Programs:
Sponsored School(s)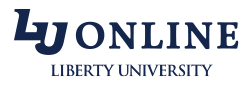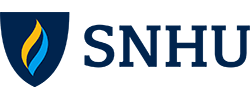 <!- /mfunc feat_school ->
Select a Rhode Island Licensed Dietitian Topic:
Dietitian Education and Training Standards
The prospective dietitian will need to complete an accredited program at the baccalaureate or post-baccalaureate level. The program must meet established standards. State rule references the Commission on Accreditation for Dietetics Education (CADE) as the approval agency. The organization has changed names; it is now the Accreditation Council for Education in Nutrition and Dietetics (ACEND). ACEND is the accrediting arm of the Academy of Nutrition and Dietetics (occasionally still referenced as the American Dietetic Association.
There are different types of ACEND-accredited academic program. Both accredited Rhode Island programs are didactic (http://www.eatrightacend.org/). This means that a student will complete a separate pre-professional experience after graduation. The graduate will hold a BS degree.
The prospective dietitian will also need to complete a planned, continuous pre-professional experience. According to state regulation, applicants for license by examination will either complete an internship approved by the national standard setter or complete the required experience under a Rhode Island dietitian.
Generally, a trainee should keep in mind two sets of requirements: those of the Rhode Island Board and those of the Commission on Dietetic Registration. The Rhode Island Board looks for evidence of registration when a person applies for full licensure.
Rhode Island rules mandates that an applicant have had at least 900 hours of pre-professional experience. At the present time, the national standard is 1,200 hours.
Rhode Island has one accredited internship program, which includes an emphasis in applied nutrition research. Interns may pursue additional studies and earn a master's degree in conjunction with their internship. Prospective dietitians should be aware that internship programs around the nation are known to be highly selective. They are varied, and the closest one will not necessarily be the best fit.
Those who complete didactic programs do their competing in the final year of the program. Some are pre-selected. They may have attended an undergraduate didactic program, for example, that gives preference to its own graduates. Others go through a centralized application process. ACEND has provided resources for those getting ready for the match (http://www.eatrightacend.org/ACEND/content.aspx?id=6442485425). The website also includes a description of all types of approved pre-professional experience.
Exam & Graduate Practice Under Supervision
The required examination is the one that was developed by the Commission on Dietetic Registration. It covers dietetic principles, individual and group nutrition care, food service systems, and management of nutrition-related programs and services. A successful candidate can earn national certification as well as Rhode Island licensure.
Graduates of approved programs may be issued temporary permits. The purpose is to allow the graduate to practice under supervision while waiting for examination. The permit is valid for no more than 90 days. Now the examination is computer-delivered; this makes it more readily available.
The Application Process
Prospective dietitians are asked to review the rules and regulations before making application.
The Board will require a background check carried out through the Bureau of Criminal Investigation (BCI). This step should be completed in advance; the background check report is to be included in the application package.
The applicant is to attach a passport-style photograph and have the form notarized. A fee of $75 must be included. The completed package is to be mailed to the Rhode Island Board of Dietetics Practice.
Two items are to be requested and sent directly to the Board from the source: official transcripts and documentation of CDR certification.
The licensing authority requires official verification from all states where the applicant holds a license or has held one in the past.
Applicants should strive to have all materials in 30 days in advance of a scheduled Board meeting. The licensing agency notes that the licensing process typically takes four to six weeks and can take longer.
The Renewal Process
Licenses are renewed every other year. Normally, a licensee completes at least 20 hours of continuing education during each renewal period.
Additional Information
Licensing information is available from the Rhode Island Department of Health (http://health.ri.gov/licenses/index.php). The Board of Dietetics Practice operates under the DOH banner. The Board can be reached at (401) 222-5888.
Requirements are defined by both statute and regulation. The current version of the rules was filed in 2007.
Rhode Island dietitians may wish to maintain ties to professional organizations, particularly those that serve as standard setters (or are closely tied to standard setters). This would include the Academy of Nutrition and Dietetics and its state affiliate, the Rhode Island Academy of Nutrition and Dietetic Practice (http://www.eatrightri.org/). RIAND sponsors a conference.