Dietitian License Requirements in Oregon
Oregon dietitians are licensed by the Oregon Health Authority. They are known as Licensed Dietitians, or LDs. Licensure is based on education, examination, and approved supervised practice.
A dietitian can simultaneously meet the requirements of the Oregon Health Authority and those of the Commission on Dietitian Registration (CDR). The latter is a national third party organization. The Oregon Health Authority has adopted the CDR examination. Practitioners with other certifications may wish to contact the Authority. The Health Licensing Office (HLO) has stated that examination may be waived based on certification with a credentialing agency "such as the CDR".
<!- mfunc feat_school ->
Featured Programs:
Sponsored School(s)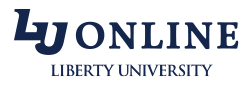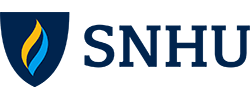 <!- /mfunc feat_school ->
Select an Oregon Licensed Dietitian Topic:
<!- mfunc feat_school ->
Featured Programs:
Sponsored School(s)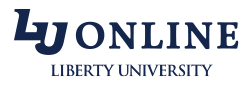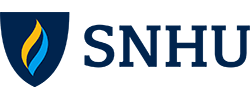 <!- /mfunc feat_school ->
Education and Training Standards
Study takes place at the baccalaureate or post-baccalaureate level. The qualifying degree is to be issued by a regionally accredited institution. The prospective dietitian will need to pursue a major course of study in one of the following disciplines: human nutrition, dietetics, foods and nutrition, or food system management.
The prospective dietitian should also be aware of standards set by the Commission on Dietetic Registration. The CDR has a very specific set of requirements, beginning with program approval or accreditation. Programs should be accredited by the Accreditation Council for Education in Nutrition and Dietetics (ACEND). ACEND accredits multiple types of programs, including those that include both didactic instruction and practical experience and those that include only one of the two required components.
Coordinated programs incorporate both didactic instruction and pre-professional experience. Oregon has no accredited coordinated programs as of 2016. The state does have one didactic program, awarding credit at the bachelor's level. Didactic programs are more common at the national level as well.
A student may have options other than those listed as Oregon-based – even without relocating for schooling. ACEND has accredited some distance programs.
Prospective dietitians who hold degrees should have their transcripts evaluated by accredited programs; the program will identify which requirements still need to be met. The CDR notes that it can be a good idea to contact more than one program.
Prior to licensure, the student will need to complete a planned dietetic experience of no fewer than 900 hours. Again, there can be advantages to completing ACEND-accredited pre-professional practice programs. Such programs are now 1,200 hours.
The ACEND directory lists one accredited Oregon internship that has both full-time and part-time options. Oregon graduates may apply anywhere in the country through the centralized application and matching program, DICAS. ACEND has provided information about the computerized matching process (http://www.eatrightacend.org/ACEND).
Individuals who do not match to internships may wish to look into Individualized Supervised Practice Pathways, or ISPPs.
Examination
The CDR examination covers concepts such as dietetic principles, nutrition care at the individual and group level, and management of food services and programs. Candidate handbooks can be downloaded from the CDR website (https://www.cdrnet.org/).
An individual who will be pursuing CDR certification can receive authorization from his or her program director. The examination is available via computer based testing. Examinations can be self-scheduled. They are typically available Monday through Friday. Some participating Pearson VUE sites also have Saturday hours.
Reciprocity
An out-of-state dietitian may be eligible for licensure without examination on the basis of either a current certification through the Commission on Dietetic Registration or a qualifying current license.
The out-of-state dietitian may be licensed by reciprocity if he or she can provide evidence that licensing standards were at least at the level required in Oregon.
The Application Process
Application forms can be downloaded from the Health Authority website (http://www.oregon.gov/oha/hlo/Pages/Board-Licensed-Dietitians-License.aspx).
Prospective dietitians must clear criminal background checks. Fingerprints are to be made electronically at participating Fieldprint sites. The applicant will need to bring the transmission request form and a photo ID.
Fingerprinting instructions can be downloaded from the dietitian page of the HLO website. Applicants residing outside Oregon are directed to the following page for additional information about fingerprinting: http://www.oregon.gov/oha/hlo/pages/HLO-Fingerprinting.aspx.
The applicant may provide documentation of CDR registration or evidence of education, examination, and supervised practice. An applicant who is not CDR-certified will need to provide official transcripts.
A $60 fee is due upon application. The applicant will need to submit a copy of a photo ID with his or her application.
Continuing Education and Professional Development
Dietitians are expected to earn 15 hours of continuing education per year. Some carry-over is allowed, but the licensing authority places limits. Continuing education may take a variety of forms including academic education (http://www.oregon.gov/oha/hlo/Pages/Board-Licensed-Dietitians-Education.aspx).
Dietitians who work with populations with specialized health needs sometimes like to pursue specialty certifications. Oregon has 15 Board Certified Specialists in Pediatric Nutrition and 12 Board Certified Specialists in Oncology Nutrition, according to statistics published by the CDR in 2016. There are additional credentialing options for dietitians with other areas of expertise.
Additional Information
Information about dietitian licensing is available from the Oregon Health Authority. The Health Licensing Office can be reached by telephone at 503-378-8667 or by email at 'hlo.info at state.or.us'. Laws and rules are made available to the public (http://www.oregon.gov/oha/hlo/Pages/Board-Licensed-Dietitians-Laws-Rules.aspx). New rules go into effect periodically.
National standard setters (including the accrediting agency ACEND) operate under the banner of the Academy of Nutrition and Dietetics. The Oregon Academy of Nutrition and Dietetics is the state affiliate (http://www.eatrightoregon.org).