Dietitian License Requirements in Ohio
Ohio dietitians are licensed by the Ohio Board of Dietetics. Practitioners must hold licensing unless they are specifically exempted in state statute. Individuals who are exempted are still limited in the professional titles they can use.
A person who meets licensing standards in Ohio can expect to also earn national certification. There are three major components to the qualification process: academic education, pre-professional experience, and examination. State code specifically references standards set by national organizations.
Out-of-state dietitians may be endorsed into Ohio.
<!- mfunc feat_school ->
Featured Programs:
Sponsored School(s)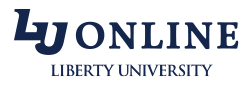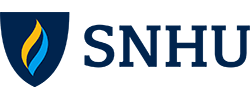 <!- /mfunc feat_school ->
<!- mfunc feat_school ->
Featured Programs:
Sponsored School(s)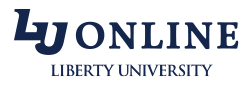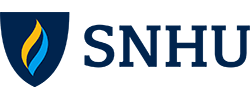 <!- /mfunc feat_school ->
Select an Ohio Licensed Dietitian Topic:
Educational Standards and Options
The prospective dietitian's educational program is to meet standards set by the American Dietetic Association (now known as the Academy of Nutrition and Dietetics, or AND. The surest way to do so is to enroll in a program that is accredited by the AND accrediting arm, known as ACEND. ACEND accredits many different types of program, including those that utilize distance education. Prospective students can search by state.
Ohio has four accredited coordinated programs. Most are at the baccalaureate level. There is also a master's option. Coordinated programs include two components: academic coursework and 1,200 hours of pre-professional experience.
Ohio has 12 didactic programs. Didactic programs meet academic requirements. However, a graduate will need to complete an internship or other approved pre-professional experience later. This is the more common program type at the national level as well. The ratio is similar to what it is in Ohio.
Individuals who are not ready to commit to four year programs may begin their education at the technician level. The Commission on Dietitian Registration also awards a technician level certification. ACEND accredits technician programs. Dietitian programs may award credit for work done at the technician level. Nationwide, some dietitian programs accept only technicians.
Technicians are authorized to work under supervision in Ohio (http://www.dietetics.ohio.gov/ca.stm). However, they cannot expect that this supervision will meet the pre-professional standards they must meet to achieve dietitian licensure.
Pre-Professional Experience
The prospective dietitian will need to complete an approved pre-professional experience.
A student who opts for a didactic program can expect to go through a centralized matching process at the internship level unless he or she has ties to an institution that pre-selects its interns. The ACEND directory lists 11 Ohio internships. A graduating dietetics student may apply to internships in virtually any state. Internships may emphasize different facets of dietetics: for example, community wellness, clinical nutrition, or personalized nutrition and counseling. All accredited internships are 1,200 hours or more; this is the national standard. The timeframe can vary quite a bit. Some interns meet pre-professional experience requirements in conjunction with a master's degree.
Graduates who do not 'match' to internship sometimes complete Individualized Supervised Practice Pathways, or ISPPs. These are also registration-qualifying. A limited number of schools are able to provide ISPP supervision. Candidates can conduct their search using the ACEND directory. Currently, ACEND lists just one Ohio didactic program that offers ISPP supervision.
Board regulations allow "doctoral equivalent" candidates an alternative method of meeting practice requirements.
A person who has met only academic requirements at the baccalaureate level may be allowed to work under supervision as a nutrition associate or nutrition assistant.
The Examination Process
Prospective dietitians must take a licensing examination. They attempt the examination only after education and practice requirements have been met. However, they may begin work under limited permits.
A prospective RD can be granted verification of eligibility from his or her program director. Once approved, the candidate will be able to self-schedule an examination.
The Board notes that a person who has failed an examination attempt may apply for a supervised limited permit.
Out-of-State Dietitians
In the case of out-of-state licensees, some of the usual requirements may be waived. However, the dietitian will need to provide evidence of having met comparable requirements.
Currently, prospective dietitians are asked to provide information about any examination requirements they have met on the application form; they may provide CDR test date/ results or provide information about another equivalent examination they have taken. (Applicants who hold CDR registration will not need to provide examination information.)
The Ohio Board will require verification from all other states of licensure.
The Application Process
Application forms are available for download from the Board website (http://www.dietetics.ohio.gov/obdapply.stm).
Applicants must have criminal background checks through the Ohio Bureau of Criminal Identification and Investigation (BCII) and the FBI. In-state applicants may have their fingerprints rolled or scanned electronically but must follow the instructions found in the "application downloads" section of the Board website (http://www.dietetics.ohio.gov/obdapply.stm). Out-of-state applicants are directed to contact the Board for fingerprinting materials.
Some applicants will need to supply legal documents.
Transcripts are required only of applicants who do not hold current registration through the CDR.
The applicant will need to attach a recent two by two photograph. The application fee is $125. Applications are to be submitted to the Ohio Board of Dietetics in Columbus.
Renewal and Continuing Competency
Ohio dietitians renew their licenses on an annual basis. Ohio sets continuing education requirements comparable to those of the CDR. A dietitian who maintains continued registration will have met most requirements. Ohio does, however, also have a jurisprudence requirement.
Additional Information
Licensing information is available from the Ohio Board of Dietetics (http://www.dietetics.ohio.gov/). The Board can be reached by telephone at (614) 466-3291. Interested individuals can join a mailing list (http://www.dietetics.ohio.gov/join.stm). The Board publishes an annual report (http://www.dietetics.ohio.gov/annrpt.stm).
The Ohio Academy of Nutrition and Dietetics is an additional professional resource (http://eatrightohio.org/aws/ODA/pt/sp/home_page).