Dietitian and Nutritionist License Requirements: How to Become a Dietitian and Nutritionist in North Carolina
North Carolina dietitians and nutritionists are licensed by the North Carolina Board of Dietetics/Nutrition. North Carolina has been licensing dietitians since 1992. The state now boasts more than 2,500 licensed dietitians/ nutritionists.
Dietitians are baccalaureate level professionals. In some cases, they hold graduate degrees. Practitioners typically earn national certification by the Commission on Dietetic Registration en route to licensure. However, it is possible to achieve licensure without holding certification as a Registered Dietitian. There are multiple pathways/ categories of licensure. Individuals who plan to apply through pathways that do not involve national registration are directed to contact the Board as there are requirements beyond those that are actually set down in state statute.
<!- mfunc feat_school ->
Featured Programs:
Sponsored School(s)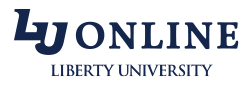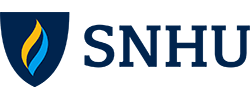 <!- /mfunc feat_school ->
Select a North Carolina Licensed Dietitian or Nutritionist Topic:
<!- mfunc feat_school ->
Featured Programs:
Sponsored School(s)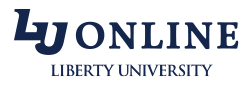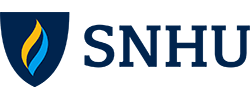 <!- /mfunc feat_school ->
Nationally Registered Dietitians: Category A Licensure
'Category A' applicants hold national registration – and a very portable credential. In order to meet Category A requirements, individuals must also meet standards of the Commission on Dietetic Registration. They will need to complete programs that have been accredited or approved by the Accreditation Council for Education in Nutrition and Dietetics (ACEND). The initial program may be coordinated or didactic-only. Prospective students can utilize a national directory to search for either type of program. As of 2016, North Carolina has just one coordinated program; it is offered at the graduate level. There are six didactic programs open to new students. All are at the undergraduate level. Nationwide, too, there are fewer coordinated programs than didactic programs. However, some are offered at the undergraduate level.
Graduates of didactic programs then have a second step: completion of supervised practice requirements. The ACEND website lists eight North Carolina internship programs that hold current accreditation or are candidates for accreditation. There are a variety of emphasis areas, among them, rural health, medical nutrition therapy, and adolescent and child weight management. Most North Carolina internships last less than a year. However, there are exceptions.
Students who will be graduating from didactic programs go through a centralized application process (unless their institution pre-selects its interns and they have had the honor). Another option for supervised practice is the Individualized Supervised Practice Pathway, or ISPP. ISPPs are designed primarily for graduates who do not 'match'. A graduate will need to enroll in a program that has the capacity to supervise ISPP practitioners.
Once internship has been completed, the director can communicate examination eligibility to the national certification organization. An individual who has been issued an ATT can register at his or her choice of participating assessment centers; the examination is offered in partnership with Pearson VUE. The CDR has provided examination resources.
Educational Standards for Individuals who do not Hold CDR Registration
Category C applicants hold degrees in acceptable fields. The qualifying bachelor's degree may be in any of the following fields: dietetics, community nutrition, public health nutrition, foods and nutrition, or human nutrition. The sponsoring institution must be regionally accredited. The Board has provided information about the importance of regional accreditation (http://www.ncbdn.org/licensees_applicants/accreditation_information/). Baccalaureate level applicants will complete supervised practice and examination after Board approval.
Category E applicant hold doctoral degrees in qualifying fields but are not RDs. Medical doctors may also qualify. They are directed to contact the Board. Examination is among the requirements.
Internationally educated applicants are directed to have their degrees evaluated by the Commission on Dietetic Registration. Translations of non-English documents are to be certified by World Education Services, Inc.
Out-of-state licensees can be licensed without examination in North Carolina if they are determined to have met equivalent requirements. Out-of-state licensees who hold national registration apply under Category A (http://www.ncbdn.org/forms/apply_for_a_license/). Category D is for licensees who do not hold current registration – they are directed to contact the Board.
Provisional (Category B) Licensure
Nutrition professionals may practice under provisional licensure while waiting to take the exam. An applicant for provisional licensure will need to document both academic education and supervised experience before making application to the North Carolina Board.
After passing the examination, the provisional licensee can apply for conversion to Category A.
The Application Process
Applications can be downloaded from the website of the North Carolina Board of Dietetics/ Nutrition (http://www.ncbdn.org/forms/apply_for_a_license/).
There is an application fee of $50 and issuance fee of $125.
A complete application package can typically be processed within two weeks.
There is a separate application packet for conversion from provisional to Category A. Provisional license holders should be aware that the fees they will pay upon conversion will depend on the timeframe in which they meet requirements.
License Renewal
North Carolina licenses must be renewed annually. Currently, they are set to renew in the spring.
A dietitian can meet continuing education standards as required for ongoing registration as a Registered Dietitian. The licensee may instead opt to complete 30 hours of continuing education every two years and provide a summary to the North Carolina Board.
Additional Information
Licensing information is available from the North Carolina Board of Dietetics/ Nutrition (http://www.ncbdn.org). Licensure is guided by statute and rule. Rules are found in Title 21, Chapter 17 of North Carolina Administrative Code (http://www.ncbdn.org/laws_rules/rules/). The Board can be reached by email at 'info at ncbdn.org' or by telephone at 919-388-1931.
The North Carolina Dietetic Association is an additional resource for the state's dietitians (www.eatrightnc.org). It is the state affiliate of well-known national organization, the Academy of Nutrition and Dietetics. AND has close ties with both the national programmatic accrediting agency and the national certification agency.