Dietitian and Nutritionist License Requirements in New Mexico
New Mexico dietitians and nutritionists are licensed by the New Mexico Regulation & Licensing Department. New Mexico issues three licenses to dietitians and nutrition professionals. The pathways for dietitian and nutritionist are substantially different. The nutrition associate pathway is in some ways more similar to that of dietitian, but there are fewer requirements that must be met.
A person must be licensed to carry out certain duties unless they are exempt. The Center for Nutrition Advocacy notes varies exceptions, including for curanderos or medicine men (http://nutritionadvocacy.org/new-mexico-0). Not all nutrition-related roles are limited to licensed professionals. However, licensing can mean more opportunities both legally and professionally.
<!- mfunc feat_school ->
Featured Programs:
Sponsored School(s)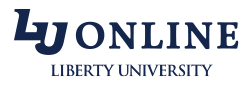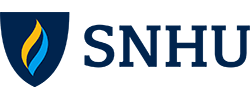 <!- /mfunc feat_school ->
Select a New Mexico Licensed Dietitian or Nutritionist Topic:
<!- mfunc feat_school ->
Featured Programs:
Sponsored School(s)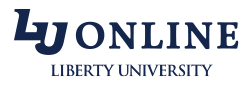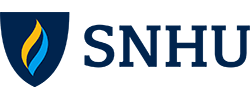 <!- /mfunc feat_school ->
Dietitian Education and Training
A prospective dietitian should enroll in program(s) that will confer eligibility for national registration. There are two options: 1) to complete a didactic program and then an internship or other pre-professional program or 2) to complete a coordinated program. The latter includes all required components.
New Mexico has two accredited didactic programs, each of which is housed at a school that also has an internship program.
New Mexico programs award Bachelor of Science degrees. However, there is also an option to complete the core coursework as part of a post-baccalaureate program. By expanding the search beyond state lines, prospective dietitians can find many more options. Programs may be housed on-site or online.
Prospective dietitians should be aware that not all bachelor's programs in nutrition are registration-qualifying. This is the case even when programs are housed at accredited institutions and even in cases where the school does offer an accredited dietetic program. New Mexico State University, for example, offers two tracks, one in nutrition and one in dietetics (http://aces.nmsu.edu/academics/fcs/human-nutrition–food-sc.html).
Students who enter the dietetic field after having earned a degree may opt to have their transcripts evaluated by an accredited program – the path may well be shorter.
Soon-to-be-graduates typically compete for internships as part of a centralized nationwide application/ matching process. New Mexico has two accredited internship programs, one of which emphasizes community nutrition, the other clinical practice. Students have the option of earning graduate credit.
The CDR website includes a description of all supervised practice options.
Nutrition Associate Education
In order to be a nutrition associate, a person must have education at the baccalaureate level and must earn a total of at least 20 semester hours in nutrition and dietetics. He or she must complete an academic program that meets standards of the Commission on Dietetic Registration. The New Mexico licensing department will require a verification statement affirming that the individual is internship-eligible – it is not necessary to have completed an internship.
A nutritionist must work under the supervision of a licensed dietitian or associate. The associate will need a minimum of four supervision hours each month. The supervisor must also be available for telephone consultation.
Nutritionist Education
A professional can qualify for a nutritionist license on the basis of a master's or doctoral degree in any of the following fields: nutrition education, foods and nutrition, human nutrition, or public health nutrition.
Additionally, a nutritionist can be licensed based on membership in a qualifying organization. New Mexico code lists the following: the American Clinical Board of Nutrition and the American Society for Nutrition.
The Examination Process
Licensees in all three categories take examinations developed by the Commission on Dietetic Registration. However, the level of examination differs, as does the method of registration — and the credentials that a successful candidate may claim.
Dietitians and nutritionists take the dietitian exam. Dietitians are eligible for national registration and can obtain this credential before seeking licensure. The CDR will need eligibility verification, but this can be provided by the program director once internship requirements have been met.
Nutritionists must present their qualifications to the New Mexico licensing department and wait for the department to communicate license examination eligibility to the CDR. A candidate who has been found eligible will receive an application form. Nutritionists who have met similar requirements in pursuit of licensure in another jurisdiction may be exempted (http://www.rld.state.nm.us/boards/Nutrition_and_Dietetics_FAQs.aspx).
Nutrition associates take the technician level examination. They also wait for state authorization.
The examination is computer-delivered. The licensing department notes that candidates can select their preferred time and location.
Candidates are subject to re-examination policies set by the CDR. The licensing department cautions that after more than three examination failures, a person is disqualified from working as a dietitian, nutritionist, or nutrition associate in the state (http://www.rld.state.nm.us/boards/Nutrition_and_Dietetics_Exam_and_Education_Schedule.aspx).
Out-of-State Licensees
Out-of-state nutrition professionals can be licensed in New Mexico on the basis of having met standards at least on a par with New Mexico's.
Anyone who has been licensed in another state will arrange to have verification of status sent to the licensing agency.
The Application Process
Application forms can be downloaded from the website of the New Mexico Regulation & Licensing Department (http://www.rld.state.nm.us/boards/Nutrition_and_Dietetics_Forms_and_Applications.aspx). All applicants must submit a notarized application and $50 fee.
Nutritionists and nutrition associates submit their license applications before examination. Dietitians apply after all requirements have been met (unless they are requesting provisional licensure pending examination).
Dietitian applicants who are seeking full licensure will submit copies of their CDR registration cards. Nutritionist applicants will request transcripts or submit copies of a qualifying membership or certification.
Applicants for nutrition associate will submit the following: transcript, internship eligibility verification, and employment verification. They will need to have supervision arranged.
Renewal Requirements
New Mexico licensees renew annually.
Additional Information
The New Mexico Nutrition and Dietetic Practice Board is under the banner of the Department of Regulation and Licensing (www.rld.state.n m .us/nutrition). The licensing department can be reached by telephone at (505) 476-4935.
Licensing standards can be found in Title 16, Chapter 14 of state code (http://164.64.110.239/nmac/_title16/T16C014.htm).
The New Mexico Academy of Nutrition and Dietetics is the state professional association (http://www.eatright-nm.org/).