Registered Dietitian Requirements in New Jersey
New Jersey does not license or certify dietitians. There have been multiple unsuccessful bills over a period of years that would have made dietetics a licensed profession. The Center for Nutrition Advocacy reports on continued efforts to enact legislature (https://www.nutritionadvocacy.org/new-jersey). Whatever the outcome of the 2016 bills, New Jersey dietitians can choose to meet standards at the target level. Bills A1820 and S1318 would set standards that were similar to those of a national organization, the Commission of Dietetic Registration.
Dietitians typically do seek validation of their credentials. New Jersey has fully 2,830 dietitians who hold registration as Registered Dietitians or Registered Dietitian Nutritionists, according to statistics reported by the CDR. This is among the highest totals in the nation, behind just nine populous states. Unregulated states often have a lot of Registered Dietitians. Nationwide, RDs work in a range of settings, planning diets for hospital patients and others with high medical needs and managing foodservice programs and systems. A job search reveals many New Jersey employers listing the RD as a requirement. Often, they are medical settings such as hospitals or nursing homes. However, even sales positions sometimes specify the dietetic certification.
CDR certification – or presentation of qualifications very similar to those required by the CDR — typically serves as the basis for licensure in states that do license. Some states have given the nod to other, significantly different pathways, though these pathways are typically for nutrition professionals who hold degrees at the graduate level. Some New Jersey employers do list non-dietetic credentials such as a master's degree in nutrition or public health.
There are three components to third party certification programs: education, supervised practical experience, and examination.
<!- mfunc feat_school ->
Featured Programs:
Sponsored School(s)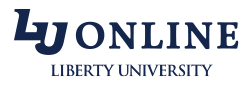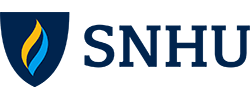 <!- /mfunc feat_school ->
<!- mfunc feat_school ->
Featured Programs:
Sponsored School(s)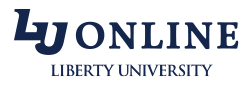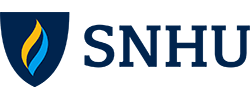 <!- /mfunc feat_school ->
Select a New Jersey Registered Dietitian Topic:
Pursuing Certification through the Commission on Dietetic Registration
A prospective dietitian may seek Registered Dietitian (RD) or Registered Dietitian Nutritionist (RDN) registration — the two are in fact equivalent. The latter is designed to emphasize that a dietitian is not a separate profession than nutritionist.
CDR registration as an RD or RDN typically takes quite a bit of advanced planning. One's dietetic education must be accredited or approved by ACEND. The qualifying degree may be at the baccalaureate or post-baccalaureate level.
Programs are classified in different ways. If a program is termed coordinated, it includes supervised experience. If it is termed didactic, supervised experience must be pursued afterward.
New Jersey has three didactic programs. Students at any of these schools can earn Bachelor of Science (BS) degrees.
New Jersey has one coordinated program. Completion results in a BS degree. There is one catch: Students must be Registered Dietitian Technicians. (RDT is a lower level CDR certification that can be earned after completing an associate degree and meeting other requirements such as examination.)
Accredited programs may also evaluate the transcripts of baccalaureate degree holders.
Students who want more options but don't want to relocate may search for accredited online programs.
The next requirement that must be met is pre-professional experience. Coordinated program graduates will have met the requirement. Didactic program graduates spend additional time – typically about seven to twelve months – meeting the requirement. They can expect to accrue 1,200 experience hours. Accredited internships, like coordinated programs, include rotations designed to prepare future practitioners for a variety of roles. They do, however, offer different emphases. One New Jersey program, for example, offers an emphasis in the entrepreneurial aspects of the dietetic profession. New Jersey has a total of four accredited internships programs.
Individualized Supervised Practice Pathways (ISPPs or 'ispeys') are a third option. The Commission on Dietetic Registration has provided information about all registration-qualifying options (https://www.cdrnet.org/).
After completing other requirements and securing verification from the program director, a candidate will take the certification examination. This is administered in a standardized manner at sites around the nation. The following content areas are assessed: principles of dietetics, nutrition care, foodservice systems, and management of programs and services. The content outline undergoes revision approximately every five years. The content outline is included in the candidate handbook; it can also be viewed separately (https://www.cdrnet.org/program-director/registration-handbook-information).
National registration must be maintained. There is now a portfolio development process.
Additional Voluntary Dietitian and Nutritionist Certifications
The Commission on Dietetic Registration awards board certification to experienced practitioners who have expertise working with particular populations. New Jersey has 28 Board Certified Specialists in Oncology Nutrition. It has 26 Board Certified Specialists in Pediatric Nutrition. Nationwide, pediatric nutrition is the most common board certification. The organization now also offers an advanced practice certification. Unlike board certification, advanced practice certification requires a graduate degree.
The Clinical Nutrition Specialist (CNS) credential does not have the RD or RDN as prerequisite. It is offered by a separate organization, the Board for Certification of Nutrition Specialists. Graduate degree holders can view the coursework outline to see how their coursework stacks up (http://nutritionspecialists.org/become-cns/cns-nutrition-and-health-professionals). Major examination content areas include principles of nutrition, nutrients and human health, nutrition assessment, and clinical monitoring and intervention. Professional issues comprise 5% of the exam; this domain includes cultural and ethical issues as well as food safety and quality.
Additional Information
Information about the Registered Dietitian credential is available from the Commission on Dietetic Registration (https://www.cdrnet.org). The Commission on Dietetic Registration can be reached by telephone at 1 (800) 877-1600 Ext. 5500.
The New Jersey Academy of Nutrition and Dietetics is an additional resource for the state's dietitians (http://www.eatrightnj.org/).
Additional information about professional and legislative issues is available from the Center for Nutrition Advocacy (http://www.nutritionadvocacy.org/new-jersey).