Dietitian License Requirements in New Hampshire
New Hampshire dietitians are licensed by the Office of Professional Licensure and Certification. They are known as Licensed Dietitians, or LDs. The Center for Nutrition Advocacy describes New Hampshire's law as licensure without exclusive scope of practice, but notes that licensure is tied to insurance reimbursement (http://nutritionadvocacy.org/new-hampshire). Other professionals can carry out duties such as nutrition counseling but cannot expect to have all the opportunities that dietitians do.
Licensure as an LD is based on education, pre-professional experience, good character, and successful examination. A dietitian can simultaneously meet New Hampshire license requirements and national registration standards.
<!- mfunc feat_school ->
Featured Programs:
Sponsored School(s)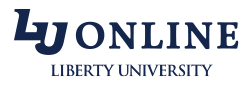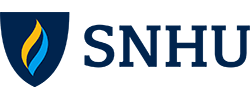 <!- /mfunc feat_school ->
Select a New Hampshire Licensed Dietitian Topic:
<!- mfunc feat_school ->
Featured Programs:
Sponsored School(s)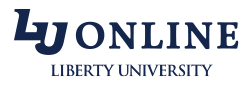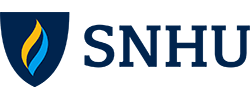 <!- /mfunc feat_school ->
Educational Standards
New Hampshire dietitians must hold degrees at at least the baccalaureate level. Degrees must be earned through regionally accredited institutions. The following fields are license-qualifying: nutrition education, dietetics, human nutrition, foodservice systems, public health nutrition, and food and nutrition.
Although state law does not explicitly reference accreditation by the Accreditation Council for Education in Nutrition and Dietetics (ACEND), a prospective dietitian should plan to attend an accredited program. This is because national registration through the Commission on Dietetic Registration is tied to completion of accredited or approved programs.
New Hampshire currently has two accredited programs. Both of the programs are classified as didactic. Because the programs include only the didactic portion of the dietetic course, students will need to do their pre-professional practice post-degree.
A prospective student can use the ACEND website to do a nationwide search of didactic or coordinated programs (http://www.eatrightacend.org). Some are offered through distance learning. New Hampshire's programs are bachelor's level. However, students can locate qualifying master's programs by expanding their search.
Students who complete international programs have the option of having their education evaluated for equivalency. Information is available from the CDR (https://www.cdrnet.org/program-director/foreign-degrees).
Pre-Professional Experience Requirements
According to state law, a dietitian must have 900 hours of qualifying experience. It may be in any of three forms: coordinated program, internship, or pre-professional practice program. A prospective dietitian can turn to the CDR website for a description of the three types of qualifying experience (https://www.cdrnet.org/certifications/registration-eligibility-requirements-for-dietitians). Current and future students can expect to do 1,200 hours — this has become the national standard.
Students typically apply for internships during the final year of their educational programs. There is a centralized application system and matching process. Some candidates will circumvent the matching process, however, on the basis of having ties to an institution that pre-selects its interns.
The ACEND website lists two New Hampshire internships, each lasting a little less than a year. One emphasizes nutrition education and wellness; the other, health promotion, disease prevention, and sustainable food systems. One has a distance option. This may run longer.
Again, students can find a varied selection of programs by expanding their search across state lines. Students who do not match sometimes opt for Individualized Supervised Practice Pathways. ISPPs are also university-supervised. In all cases, experience will be accrued under an appropriately credentialed dietitian.
The Examination Process
When all other requirements have been met, the candidate will take a standardized certification examination. The test covers the range of role-related concepts, from nutrition care to foodservice systems.
The exam is multiple choice. An approved candidate will receive an ATT, valid for one year. Examinations are administered at Pearson VUE assessment centers. There is a $200 examination fee.
After examination, the person will be nationally registered – and will be very close to meeting licensing requirements. He or she will not use the professional title until a license has been issued.
The License Application Process
Application materials can be downloaded from the website of the New Hampshire Department of Health and Human Services (http://www.dhhs.nh.gov/oos/blc/dietitian/forms.htm).
Applicants are direct to obtain a verification letter from the Commission on Dietetic Registration. The licensing agency will also look for an official transcript sent by the issuing institution — only the highest degree need be presented.
The application includes legal and professional history questions. A discussion of disqualifying offenses is found in state rule.
The applicant will include a passport-style photograph. There is a $110 fee due at the time of application. The application package is to be mailed to the Board of Licensed Dietitians in Concord.
Renewal Requirements
Licenses are renewed biennially. Licensed Dietitians are responsible for completing at least 20 hours of continuing education every two years. They may visit the CDR website for a list of approved activities. The licensing agency notes that there are limits on the number of hours that can be credited for professional reading.
Additional Credentialing Options
New Hampshire RDs can pursue specialty certification. Currently, there are a very limited number of dietitians in the state who hold board certification in specialty areas. The CDR cites four board certified specialist in oncology and two board certified specialists in gerontology.
A nutritionist has the option of pursuing other third party credentials like Certified Nutrition Specialist or Certified Clinical Nutritionist. This is the case whether or not the person is a registered and licensed dietitian. Nutritionist certifications often require education beyond the baccalaureate level.
Additional Information
The Board of Licensed Dietitians is under the banner of the Office of Professional Licensing and Certification (http://www.dhhs.nh.gov/oos/blc/dietitian/index.htm). Licensing & Certification Services can be reached by telephone at (603) 271-9254 between 8:00 and 4:00. Laws and rules are available online (http://www.dhhs.nh.gov/oos/blc/dietitian/dietitian-law-rule.htm).
State professional organizations include the New Hampshire Dietetic Association and the School Nutrition Association of New Hampshire (http://www.snanh.org). The New Hampshire Dietetic Association is the state affiliate of the Academy of Nutrition and Dietetics.