Dietitian License Requirements in Nevada
Nevada dietitians are under the jurisdiction of the Division of Public and Behavioral Health. They are licensed. The Center for Nutrition Advocacy calls Nevada's practice act license without exclusive scope of practice, noting that nutritionists are allowed to carry out various activities if they do not misrepresent their qualifications (http://nutritionadvocacy.org/nevada).
A professional will meet most requirements for Nevada dietitian licensure by meeting certification requirements of the Commission on Dietetic Registration, a national third party organization. The registration/ license process involves academic education, supervised training, and examination. Additionally, Nevada dietitians must be at least 21 years of age. An individual who has met educational requirements but has not yet met supervised practice, examination, and/ or age requirements may be issued a provisional license; this authorizes practice under supervision.
<!- mfunc feat_school ->
Featured Programs:
Sponsored School(s)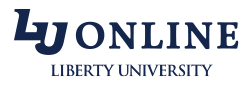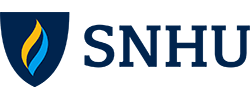 <!- /mfunc feat_school ->
Select a Nevada Licensed Dietitian Topic:
<!- mfunc feat_school ->
Featured Programs:
Sponsored School(s)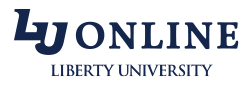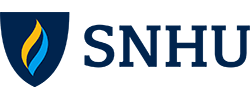 <!- /mfunc feat_school ->
Educational Standards
Dietitians must hold degrees at the baccalaureate level, earned through accredited institutions. The program may be any of the following:
Dietetics
Nutrition education
Human nutrition
Food and nutrition
Foodservice management
Generally, an individual will need to complete a program that is accredited at the programmatic level by ACEND; this is to ensure national registration eligibility. Programs may appear in either of two directories (http://www.eatrightacend.org/ACEND). The directory of coordinated programs includes dietetic and nutrition programs that incorporate the required pre-professional experience. The directory of didactic programs includes those that include only the didactic (or academic) part of the curriculum. The latter is actually more common nationwide.
Nevada has two didactic programs, each awarding a Bachelor of Science degree. The directory does not list any in-state coordinated programs; this is as of 2016. Students may search for programs nationwide. Some are offered through distance learning.
A person may also be licensed on the basis of a degree earned in a foreign country. He or she will need to document that the degree is equivalent to a degree granted by an accredited U.S. institution. The licensing agency will look for documentation from the Council on Higher Education Accreditation (CHEA) verifying that the degree is equivalent to a degree issued by a regionally accredited U.S. institution.
Pre-Professional Practice Requirements
Under Nevada law, dietitians must have 1,200 pre-professional hours; this is the amount that is now mandated by national standard setters.
The licensing agency notes, on the provisional licensing application, that combined training and experience must total 1,200 hours; to qualify, experience must be under direct supervision. The supervisor will be someone who holds Nevada licensure, RD registration, or a qualifying doctoral degree.
A graduate who completed a didactic program will complete the pre-professional requirement post-degree. Often this means participating in a centralized internship application and matching process. Some organizations do pre-select interns.
The ACEND directory lists two accredited Nevada internship programs, each lasting seven months. One emphasizes clinical dietetics; the other, nutrition therapy. A nationwide search will reveal internships with a variety of emphases, including community nutrition and nutrition education. All accredited internships are a minimum of 1,200 hours.
Examination Requirements
The prospective dietitian will need to take the CDR Registration Examination for Dietitians. This represents a final step in the registration qualification process. The program director can communicate eligibility after internship requirements have been met.
The examination is multiple choice. The largest component is nutrition care for groups and individuals. The examination also covers dietetics principles, foodservice systems, and management of services and programs. Candidate handbooks can be downloaded from the CDR website (https://www.cdrnet.org/program-director/dietetics-program-students-and-graduates).
Requirement Waivers
Nevada statute authorizes the Board to waive some requirements if education and experience are found to be substantially equivalent. Statute also authorizes the Board to set regulations for waiver of examination.
The Application Process
Nevada requires criminal background checks. Those who live in Nevada are encouraged to use LiveScan (electronic) services. Other applicants may initiate the process by having fingerprints made on traditional inked cards. The applicant must sign a civil applicant waiver. The licensing agency has provided an instruction sheet, detailing background check procedures (http://dpbh.nv.gov/layouts/Page_Style_1.aspx?id=98815).
Application forms and instructions can be downloaded from the website of the Division of Behavioral Health (http://dpbh.nv.gov/Reg/Dietitian/Dietitian_Initial_Licensure/). The licensing agency requires information about child support status as well as legal history. Applicants for full licensure should have a verification printed from the CDR website and include this in their application file. An applicant must submit a $200 fee.
Provisional Licensure
A graduate who holds provisional licensure will work under supervision until all requirements have been met. The approved supervisor takes responsibility for the supervisee's performance. He or she is expected to notify the licensing agency if the individual leaves supervision.
Provisional licenses are issued for one year. An applicant at the provisional level must submit a supervision form. The applicant will document qualifications on the Provisional License Supplemental Form. The licensing agency will require official transcripts. The fee is the same at the provisional level: $200.
An applicant who completes other than an approved internship will need to include information from a supervisor when applying at the provisional level.
License Renewal
Dietitian licenses are issued for two years.
Additional Credentialing Options
Nutritionist can seek voluntary credentials such as Certified Nutrition Specialist; CNS certification is graduate level.
Registered Dietitians can pursue specialty or advanced credentials through the CDR.
Additional Information
Information is available from the Division of Public and Behavioral Health (http://dpbh.nv.gov/Reg/Dietitian/Dietitian_-_Home/). The Dietitian Licensing Unit can be reached by telephone at (775) 684-1030 or by email at 'individuallicensing at health.nv.gov'. Interested individuals can join the ListServ. Statutes are found in Chapter 640E of Nevada Revised Statutes (http://www.leg.state.nv.us/NRS/NRS-640E.html#NRS640ESec010).
The Nevada Dietetic Association is the state affiliate of the Academy of Nutrition and Dietetics (http://www.eatrightnevada.org).