Licensed Medical Nutrition Therapist Requirements in Nebraska
Nebraska licenses dietitians and nutritionists as Licensed Medical Nutrition Therapists, or LMNTs. A professional must hold licensing unless he or she is exempted under state law.
There are multiple pathways. A person may be licensed on the basis of either baccalaureate or graduate level education. If education is below the graduate level, the individual will also need to meet supervised practice requirements. National registration through the Commission on Dietetic Registration can be accepted as evidence that requirements have been met.
<!- mfunc feat_school ->
Featured Programs:
Sponsored School(s)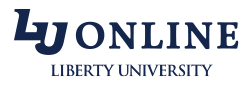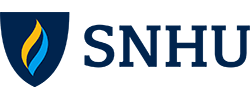 <!- /mfunc feat_school ->
Select a Nebraska Licensed Medical Nutrition Therapist Topic:
<!- mfunc feat_school ->
Featured Programs:
Sponsored School(s)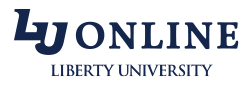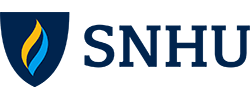 <!- /mfunc feat_school ->
Meeting LMNT Requirements at the Baccalaureate Level
A professional can qualify on the basis of a baccalaureate degree from an accredited school and 900 hours of supervised practice provided that he or she also eventually passes an examination. The course of study may be human nutrition, dietetics, or food and nutrition. Other courses may be accepted if found to be equivalent. The 900 hours must be continuous and planned.
A prospective nutrition therapist can simultaneously meet 1) Nebraska education, practice, and examination requirements and 2) requirements for national certification as a Registered Dietitian (RD) or Registered Dietitian Nutritionist (RDN) through the Commission on Dietetic Registration. The key is to enroll in a program that is ACEND-accredited. The student may choose to meet academic and pre-professional experience requirements through separate ACEND-approved programs or meet both requirements concurrently. There are two types of initial program: didactic and coordinated. A student who opts for a didactic program can expect to compete for internships at a later date.
The ACEND website does not, as of 2016, list any coordinated programs that are physically located in Nebraska (http://www.eatrightacend.org/ACEND/content.aspx?id=6442485414). It lists one didactic program, taught at the baccalaureate level. There are also distance programs, available through schools in other states. These may be baccalaureate or graduate level.
Students who complete didactic programs may apply to internships anywhere in the nation. Programs may emphasize different aspect of dietetic practice, for example, community nutrition or clinical nutrition therapy. Some offer graduate credit. Most internship arrangements are made through a centralized process, though some schools pre-select their interns. The ACEND website lists two accredited Nebraska internship programs: one in Nebraska, the other in Omaha. Current Nebraska programs are in the 11- to 12-month range.
A third supervised practice option is the Individualized Supervised Practice Pathway, or ISPP. This type of experience is generally intended for students who apply to internships but don't "match". According to the ACEND website, there is one Nebraska program that has an ISPP option.
Internships and other supervised practice experiences are sometimes coordinated through distance learning programs. ACEND has accredited a number of such programs. However, a prospective student/ intern will need to confirm that the school in question has the authority and ability to offer supervision in the intended geographic area.
Although 900 hours is the minimum amount of experience allowable under Nebraska code (and that of many other states), a prospective RD can now expect to complete 1,200. An individual who completes the requirement as an intern can expect the experience to be in the six- to twenty-four range.
Once academic and pre-professional experience requirements have been met, the person will be eligible to test. Eligibility can be communicated to the CDR by the program director. The examination is computer-delivered and is administered in a standardized manner throughout the nation. The candidate can schedule at his or her choice of participating sites.
Meeting LMNT Requirements at the Master's or Doctoral Level
A person can also be licensed on the basis of 1) a master's or doctoral degree in a field such as human nutrition, nutrition education, or public health nutrition or 2) a master's or doctoral degree that includes a major course of study in clinical nutrition. To be credited as such, the course of study will need to include at least 200 hours of combined biochemistry and physiology coursework. The student will need at least 75 hours of human nutrition coursework.
The graduate level professional will also be required to pass an examination.
The Application Process
Applications can be downloaded from the website of the Nebraska Department of Health and Human Services (http://dhhs.ne.gov/publichealth/Pages/crl_mhcs_nutrition_apps.aspx).
If the applicant does not hold CDR certification, the licensing agency will need transcripts.
An applicant who applies under 'option 2' will need his or her supervisor to fill out a document. The purpose is to confirm completion of 900 hours of planned clinical experience.
An applicant who has held licensure in any health-related or environmental field will need to provide information about the credential; this is the case whether the credential was held in Nebraska or another jurisdiction.
The application fee may be prorated depending on the stage of the renewal cycle. Applications are to be mailed to the Licensure Unit in Lincoln.
Renewal Requirements
Licenses are set to expire every other year. Licensees are responsible for meeting a continuing competency requirement.
Nutrition therapists who pursue specialized or advanced certifications may receive credit for them. Most certifications are credited as 20 hours, though there are some exceptions. A list of creditable certifications is found in the medical nutrition therapy regulations (http://dhhs.ne.gov/publichealth/Pages/crl_mhcs_nutrition_regs.aspx).
The Commission on Dietetic Registration offers board certification in a number of specialty areas such as pediatric nutrition and renal nutrition. Among the other options are Certified Diabetes Educator or Certified Lifestyle and Weight Management Consultant.
Additional Information
Information about medical nutrition therapy is available from the Nebraska Department of Health and Human Services (http://dhhs.ne.gov/publichealth/Pages/crl_mhcs_nutrition_nutrition.aspx). The licensure unit can be reached by telephone at 402-471-4359.
The Nebraska Academy of Nutrition and Dietetics is an additional resource (http://www.eatrightnebraska.org). There are five Nebraska districts. The Academy of Nutrition and Dietetics was for many decades known as the American Dietetic Association.