Dietitian License Requirements in Missouri: How to Become a Dietitian in Missouri
Missouri dietitians are under the jurisdiction of the Missouri State Committee of Dietitians. According to the Center for Nutrition Advocacy, Missouri is among the states with the most restrictive licensing laws (http://nutritionadvocacy.org/laws-state). Essentially, licensing is limited to professionals who meet national registration requirements set by the Commission on Dietitian Registration (CDR).
Missouri dietitians must be at least 21.
<!- mfunc feat_school ->
Featured Programs:
Sponsored School(s)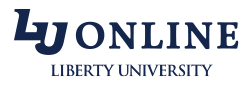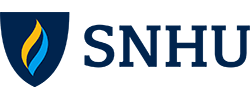 <!- /mfunc feat_school ->
Select a Missouri Licensed Dietitian Topic:
<!- mfunc feat_school ->
Featured Programs:
Sponsored School(s)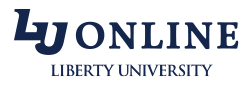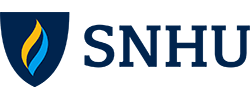 <!- /mfunc feat_school ->
Educational Standards
The Missouri practice act mandates both an academic degree and specific education in dietetics. A prospective dietitian must earn a degree at at least the baccalaureate level. U.S. degrees must be conferred by regionally accredited institutions; foreign degrees may be accepted if determined to be equivalent.
In order to meet national registration requirements, a student should enroll in a program that is approved or accredited by the Accreditation Council for Education in Nutrition and Dietetics (ACEND). (ACEND was formerly known as CADE, and is referenced as such in state code).
Prospective students can search for either of two program types: coordinated or didactic (http://www.eatrightacend.org/ACEND). Coordinated programs include the supervised practice hours that will eventually be required for licensure. Students are typically enrolled when they about halfway through their undergraduate studies. Didactic students often begin taken dietetics coursework at any earlier stage in their college career.
Missouri has seven didactic programs. All award bachelor's degrees. The state boasts one coordinated program. It is master's level.
While board rule states that an applicant who does not have current registration will demonstrate a particular profile of coursework (including, for example, nine semester hours of biological science), prospective dietitians should be aware that the 2015 law specifies CDR registration (http://www.moga.mo.gov/mostatutes/stathtml/32400002101.html). The application asks for evidence of registration, and not transcripts. Thus it's the CDR's requirements that the student likely will be most interested in.
ACEND does allow accredited programs to evaluate prior education. Prospective dietitians with degrees may enjoy a shortened path to registry-eligibility.
Supervised Experience Requirements
The prospective dietitian will complete a supervised practice experience under an appropriately credentialed dietitian. The experience will need to meet requirements of the Commission on Dietetic Registration.
Internships are usually arranged through a centralized application and matching process, though there are occasions when interns are pre-selected. CDR has set requirements for pre-selection. There are currently five accredited Missouri internship programs to select from. Most are in the nine to twelve month range; one is longer. Programs have a wide variety of emphases. The following are some of the options:
Nutrition education
Nutrition diagnostics
Recognizing/reducing health disparities
Missouri graduates can also apply to internship programs located in other states. The matching process is typically highly selective; this is the case around the nation.
A third option is the Individualized Supervised Practice Pathway (ISPP). This also involves enrolling in a program through a school. ISPPs are more than just supervised practice.
Two Missouri didactic programs are listed as having ISPP options.
The Examination Process
According to state law, prospective dietitians take the registration examination administered by the Commission on Dietetic Registration; they are expected to actually achieve registration (http://www.moga.mo.gov/mostatutes/stathtml/32400002101.html).
Prospective dietitians are tested on a range of concepts, including foodservice systems and management as well as nutrition care. The CDR has published a content outline for the current version of the test and the one that will debut in 2017. Candidates can download handbooks from the CDR website (https://www.cdrnet.org/program-director/dietetics-program-students-and-graduates).
The examination fee is $200. This is paid to the CDR. Veterans, though, can be reimbursed for the cost of certification/ licensing examination fees (http://difp.mo.gov/licensing/veterans_reimbursement.php).
The License Application Process
Application forms can be downloaded from the website of the Division of Professional Registration (http://pr.mo.gov/dietitians-applications.asp).
The applicant will include a copy of his or her CDR registration card.
There is a $50 application fee.
The application is to be notarized and submitted to the State Committee of Dietitians in Jefferson City.
Application status can be monitored online.
Out-of-State Licensees
An applicant who has held licensing in another state will need to submit verification of his or her credential. This is the case even if the other credential is not current.
Renewal
Currently, licenses are set to expire on even-numbered years.
Voluntary Dietitians Credentials
The RD is a requirement, but for some it is only the beginning. Dietitians may pursue board certification in their specialty area. The CDR recognizes five specialties. As of 2016, there are far fewer dietitians who hold these credentials, both in Missouri and nationwide. According to the CDR website, 29 Missouri dietitians hold board certification in pediatric nutrition. Only seven hold board certification in gerontology. Dietitians are eligible to go through the board certification process only after they have accrued sufficient experience in the specialty area.
It is not until 2024 that the CDR will require graduate education for entry into the professions. However, many dietitians do have graduate degrees. The CDR has recently implemented an advanced practice certification which recognizes education at the graduate level.
Some dietitians choose to pursue advanced certification through another organization, the Board for Certification of Nutrition Specialists (http://www.nutritionspecialists.org).
Additional Information
Information is available from the Missouri State Committee of Dietitians (http://pr.mo.gov/dietitians.asp). General inquiries can be directed to 573-522-3438 or 'diet at pr.mo.gov'. Requirements are determined by statutes (http://www.moga.mo.gov/mostatutes/ChaptersIndex/chaptIndex324.html) and rules (http://www.sos.mo.gov/adrules/csr/current/20csr/20csr.asp#20-2115). There may be a separate timeline for revision of statutes and rules. The most current version of the governing statute is listed as 2015.
Dietitians may wish to maintain membership in the Academy of Nutrition and Dietetics (AND) and its affiliate, the Missouri Academy of Nutrition and Dietetics (http://www.eatrightmissouri.org). AND has close ties with the national certification agency, but AND membership and CDR registration are separate.