Dietitian License Requirements in Mississippi
Mississippi dietitians are licensed by the Professional Licensure Division of the Mississippi State Department of Health. Mississippi is among the more restrictive states with regard to licensing laws for dietitians. Licensure is closely tied to registration through the Commission on Dietitian Registration. There are three major components to the qualification process: A prospective dietitian must pursue a qualifying educational program, complete a planned supervised experience, and pass an examination. Dietitians who have not yet passed the examination may be granted provisional licensure.
<!- mfunc feat_school ->
Featured Programs:
Sponsored School(s)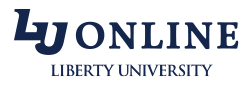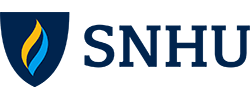 <!- /mfunc feat_school ->
Select a Mississippi Licensed Dietitian Topic:
Educational Requirements
Education will take place at the baccalaureate or graduate level. The initial step is to enroll in a program that has been accredited by the Accreditation Council for Education in Nutrition and Dietetics (ACEND). ACEND is the accrediting arm of the Academy of Nutrition and Dietetics (AND).
<!- mfunc feat_school ->
Featured Programs:
Sponsored School(s)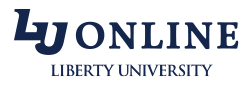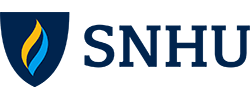 <!- /mfunc feat_school ->
Prospective students may search for didactic programs or coordinated programs. Didactic programs do not include a supervised practice component, so a student who chooses one will need to complete an internship or other approved practice program after graduation. There are more didactic program options than coordinated program options. The ACEND website lists four didactic programs located within Mississippi; all award Bachelor of Science degrees. The website lists two in-state coordinated programs: one of which awards a Bachelor of Science, the other a Master of Science. Students may receive license-qualifying education from schools located in other states — the qualifier is program-level accreditation.
Schools may evaluate the past education of degreed applicants. The Commission on Dietetic Registration has suggested that prospective applicants who already hold bachelor's degrees contact more than one program to inquire about options as there may be differences in policy as well as cost (http://www.eatrightacend.org/ACEND/content.aspx?id=6442485467).
Pre-Professional Experience Requirements
The prospective licensee must complete a planned experience program that meets the registration requirements of the Commission on Dietitic Registration. The CDR has set 1,200 as the minimum number of experience hours.
Currently, there are three CDR-endorsed pre-professional practice options: coordinated program, internship, or ISSP. Internships are competitive. Prospective interns usually go through a centralized application and matching process, though some organizations do pre-select their interns. The ACEND website lists two accredited internship programs located within Mississippi; this is as of 2016. Each runs slightly under a year. One emphasizes health promotion and education, the other, nutrition education and therapy. The CDR reports that nationwide, internships can be expected to run six to twenty-four months. The ACEND directory reveals a variety of programs with different emphasis areas; some, for example, emphasize medical nutrition therapy.
Candidates who do not match sometimes complete Individualized Supervised Practice Programs (ISPPs). The Academy of Nutrition and Dietetics can provide generally information on ISPPs (http://www.eatrightacend.org/ACEND/content.aspx?id=6442465002). As of June 2016, there are no Mississippi schools listed as having ISPP options (http://www.eatrightacend.org/ACEND).
Examination Requirements
According to state regulation, a candidate must complete the Commission on Dietitian Registration examination or another examination that is deemed equivalent.
The CDR examination covers food and nutrition sciences, nutrition care at the individual and group level, management of programs and services, and foodservice systems. As of 2016, fully 50% of the exam covers nutrition care. This will decrease to 40% in 2017. Food and nutrition sciences will become 'principles of dietetics' and will comprise a slightly larger portion of the examination. There will be other changes to the content outline. Both versions are included in the downloadable candidate handbook (https://www.cdrnet.org).
The program director can authorize examination once supervised practice requirements have been met. The exam is administered at Pearson Vue assessment centers throughout the United States. The fee is currently $200.
The Application Process
Application forms are available for download from the State Department of Health website (http://www.msdh.state.ms.us/msdhsite/_static/30,0,82,93.html). There is a $100 application fee. An applicant for full licensure will need to provide a copy of his or her CDR card. The applicant will also need to provide a passport photo and a copy of an ID. The form is to be notarized and mailed to the Department of Health in Jackson.
Provisional Licensure
An individual who has completed academic and practical experiences that meet CDR requirements may be issued a provisional license. The license is valid for one year but can be renewed. Renewal is at Board discretion (for up to five years). A dietitian will be under direct technical supervision while working under provisional licensure. The Board defines this to mean that the supervisee will be reviewed at least once a month.
An applicant for provisional licensure will provide a signed letter from the professional who will be providing technical supervision; the form is included in the application packet. The applicant will also provide a verification statement of program accreditation/ approval.
Provisional licensure carries a $50 fee. The licensing agency requires residency verification from applicants who apply at this level.
Out-of-State Dietitians
Out-of-state dietitians must provide statements of good standing. The verification form is included in the license application packet.
Renewal Requirements
Licensed dietitians complete 30 hours of continuing education during each two-year licensing period. Provisionally licensed dietitians complete 15 hours of continuing education during their one-year licensing period.
Additional Information
Dietitian regulations are posted on the website of the Mississippi State Department of Health (http://www.msdh.state.ms.us/msdhsite/_static/30,0,82,60.html). Licensing questions can be addressed to (601) 364-7360.
The Mississippi Academy of Nutrition and Dietetics is an additional professional resource (http://www.eatrightmississippi.org/). MSAND is the state affiliate of the Academy of Nutrition and Dietetics. A dietitian who joins AND at the national level can select a state association.
The Mississippi School Nutrition Association is a resource for nutrition professionals who are employed in school settings (http://www.schoolnutrition-ms.org).