Dietitian License Requirements: How to Become a Dietitian in Minnesota
Minnesota licenses both dietitians and nutritionists. There are separate requirements for each profession. Each has two eligibility pathways. Candidates may meet requirements set at the state level or present certification from an accepted national organization. Those who are nationally certified will still need to submit their qualifications to the Minnesota Board of Dietetics and Nutrition Practice.
Nutritionist is a graduate level profession while dietitian can be a baccalaureate or graduate level profession. The Minnesota Academy of Nutrition and Dietetics, a state professional organization reports that the vast majority of Minnesota licensees are dietitians. A majority even of the professionals who hold licensure as nutritionists are nationally certified as dietitians.
<!- mfunc feat_school ->
Featured Programs:
Sponsored School(s)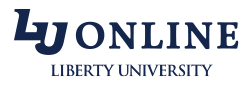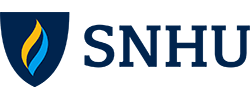 <!- /mfunc feat_school ->
Select a Minnesota Licensed Dietitian Topic:
<!- mfunc feat_school ->
Featured Programs:
Sponsored School(s)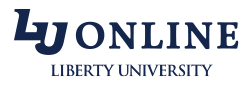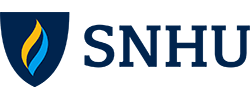 <!- /mfunc feat_school ->
Dietitian Requirements in Minnesota
Licensure as a dietitian can be granted on the basis of registration with the Commission on Dietitian Registration. This is the most frequent pathway. Certification eligibility requires advanced planning. A student will need to complete an ACEND-accredited program; ACEND is a programmatic accrediting agency that operates under the banner of the Academy of Dietetics and Nutrition.
The program may be termed coordinated or didactic. A person who graduates from a coordinated program will have already met his or her supervised practice requirement while a person who graduates from a didactic program will need to complete the supervised practice component later through an internship or ISPP. The ACEND website lists five Minnesota didactic programs and one coordinated program. Minnesota's one coordinated program is at the graduate level.
The CDR requires fully 1,200 hours of pre-professional experience. The ACEND website four accredited Minnesota internships, with emphasis areas ranging from foodservice systems to medical nutrition therapy and eating disorders. Current Minnesota internship programs are in the nine- to twelve-month range. The student may apply to internships around the nation.
An otherwise eligible candidate will need to pass an examination. Once all requirements have been met, and permission has been granted, the student may register through Pearson VUE.
An individual who is not nationally registered will need to document a baccalaureate or post-baccalaureate degree. The major may be any of the following:
Dietetics
Food and nutrition
Human nutrition
Nutrition education
Food services management
The applicant will also need to document 900 hours of supervised practice. Supervised practice must have been accrued in the United States or a United States territory. The supervisor may be a registered dietitian, licensed nutrition professional, or an individual with a doctoral degree in a qualifying field. If the supervisor earned his or her qualifying doctoral degree outside the United States, the degree must have been evaluated and found equivalent to a U.S. degree at the same level.
State regulation stipulates that the person will have passed the registration examination within the prior five years.
Nutritionist Requirements
A professional can qualify as a nutritionist on the basis of a master's or doctoral degree in any of the following fields:
Clinical nutrition
Community nutrition
Food and nutrition
Nutrition and food
Nutrition education
Public health nutrition
Prospective nutritionists have the same supervised practice requirement as dietitians: 900 hours accrued under a registered dietitian, licensed nutrition professional, or person who has been educated at the doctoral level in a qualifying field.
Licensure as a nutritionist can also be granted on the basis of certification as a Certified Nutrition Specialist (CNS) by the Certification Board for Nutrition Specialists. The licensee will need a graduate degree in a nutrition or healthcare field. Biochemistry is a qualifying field, as is public health. The candidate will need to demonstrate 24 hours of science and nutrition coursework, distributed in a manner acceptable to the CBNS.
The CBNS requires 1,000 hours of supervised practice with at least 200 hours devoted to each of the following: nutrition assessment; nutrition evaluation or monitoring; and nutrition-related intervention, management, education, or counseling. The CBNS has set slightly different requirements for supervisors. Supervisor approval is required; this entails submission of a supervisor approval request form.
The candidate will take and pass the CBNS Certifying Examination either before or after supervised practice. Nutritionists are referred to the CBNS website for requirements (http://cbns.org/).
The Application Process
Applications can be submitted online (http://mn.gov/boards/dietetics-and-nutrition/). Paper forms are also available. There is a separate application for dietitian (http://mn.gov/boards/dietetics-and-nutrition/applicants/application-dietitian.jsp) and nutritionist (http://mn.gov/boards/dietetics-and-nutrition/applicants/applicationnutritionist.jsp).
Applicants are asked to read the relevant laws and rules.
The applicant will provide a notarized copy of a certification card or direct evidence of having met education and examination requirements. The direct evidence will include an official transcript as well as documentation of supervised practice and examination.
An applicant who received his or her education in a foreign nation will need to have the transcript evaluated for equivalency. The evaluation should be sent directly to the Minnesota Board. An internationally educated candidate may qualify for licensure by certification.
The applicant will pay license and application fees (https://www.revisor.mn.gov/rules). Licensure is $150. Application fees vary. A dietitian who holds CDR certification pays $100. Other applicants pay $175.
License Maintenance
Minnesota dietitians and nutritionists are expected to do 45 hours of continuing education every three years. Continuing education requirements are prorated during the initial license period.
Additional Information
Information is available from the Minnesota Board of Dietetics and Nutrition Practice (http://www.dieteticsnutritionboard.state.mn.us/). The Board can be reached by email at 'board.dietetics-nutrition at state.mn.us'. Administrative rules are found in Chapter 3250 of state code (https://www.revisor.mn.gov/rules).
The Minnesota Academy of Nutrition and Dietetics is an additional resource for the state's dietitians and, to a lesser degree, for the state's nutritionists (https://www.eatrightmn.org). MAND has provided a summation of licensure in Minnesota, which includes recent changes. MAND reports a membership of 1,600 "while voluntary, membership is more the rule than the exception."