Dietitian Requirements: How to Become a Dietitian in Michigan
In a time of increasing healthcare regulation, Michigan has taken a unique path, repealing its licensing law for dietitians and nutritionists. After the state failed to reach a compromise between stakeholders with different visions of dietetic and nutrition practice, the practice act was repealed in 2014, just a handful of years after it was passed.
One of a number of arguments against the law was that it made no provision for grandfathering based on experience (https://www.sites.google.com/site/michigannutritionassociation/law-summary). Professionals who had been in private practice would still need 900 hours of supervised practice. However, what was an obstacle for some may be an asset – or even necessary – for others who are just breaking into the field.
Currently, Michigan is one of only a few states that does not have a licensing law for dietitians. Neighboring Minnesota reports that in May of 2016 that there were 35 states or territories that licensed, seven that had a certification process, and three that had title protection (https://www.eatrightmn.org/career/licensing/).
The Center for Nutrition Advocacy advocates that professionals practice only to the level of their training — and further notes that there is a lengthy time period each year when bills can be introduced (http://nutritionadvocacy.org/michigan). The importance of particular credentials will vary according to career goals. However, Michigan dietitians and nutritionists may well find that they need training at a nationally recognized level.
<!- mfunc feat_school ->
Featured Programs:
Sponsored School(s)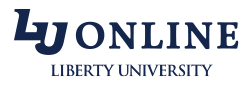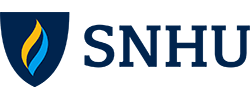 <!- /mfunc feat_school ->
<!- mfunc feat_school ->
Featured Programs:
Sponsored School(s)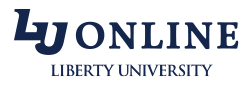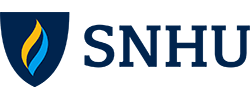 <!- /mfunc feat_school ->
Select a Michigan Licensed Dietitian Topic:
Achieving Credentials on a Par with the National Standard
Nutritionists and dietitians generally have education at at least the bachelor's level. Nutritionist and dietitian programs are typically heavy on natural sciences as well as coursework that is specifically focused on nutrition. Students generally take biochemistry, anatomy, and microbiology. They also have some foundation in the social sciences. Here, counseling is among many courses that may be valued.
Students who complete programs with particular program-level accreditation may have an easier time getting credentialed after graduation. This is particularly true of those without graduate level education.
Michigan dietitians and nutritionists have some of the same options that practitioners in other states have. They can seek third party certification through established organizations. Some of these certifications serve as the basis of licensure – at least frequently – in states that do license. Certification by the Commission on Dietitian Registration is particularly ubiquitous.The absence of a practice act doesn't mean Michigan dietitians are without credentials! In June of 2016, the CDR placed the number of Michigan Registered Dietitians and Registered Dietitian Nutritionists at 3,180 – this placed Michigan behind only six populous states.
CDR Registration
Registered Dietitian (RD) and Registered Dietitian Nutritionist (RDN) credentials represent identical training; the intent of the latter is to emphasize to the public that dietitians are nutritionists.
RD and RDN are especially viable choices for those just beginning their education. A prospective RD or RDN must complete a program accredited by the Accreditation Council for Education in Nutrition and Dietetics (ACEND). Students who already have degrees or applicable coursework may wish to have their transcripts evaluated. The CDR notes they may want to contact more than one university about transcript evaluation (http://www.eatrightacend.org/ACEND/content.aspx?id=6442485467).
There are two main types of ACEND-accredited program: those that incorporate supervised practice and those that do not. Those that incorporate the required practice are termed coordinated programs. Those that do not are termed didactic. A student who completes a didactic program must complete an approved supervised practice program after meeting educational requirements.
Michigan has two coordinated programs and six didactic programs. Students may exit with a bachelor's or master's degree. There are online options.
Supervised practice must take an approved format. Students who complete didactic programs can participate in a nationwide matching program for interns. The ACEND website lists ten Michigan internships. Some Michigan programs enroll as many as 15 – 20 interns annually while others enroll only a few.
Eventually candidates are eligible to take the certification exam. There is a $200 fee. Examinations are scheduled through Pearson VUE.
Registered Dietitians recertify every five years on the basis of professional portfolio.
CBNS Certification
A number of states also recognize certification through the Certification Board for Nutrition Specialists (http://nutritionspecialists.org/). The CBNS certifies master's and doctoral level nutritionists from diverse educational backgrounds; their education falls under the broad banner of nutrition or healthcare. Candidates do not have to complete degrees with any particular programmatic accreditation. However, they must meet coursework requirements set by the CBNS.
A professional must have 1,000 hours of supervised practice to achieve CNS certification. Candidates are eligible to take the examination after meeting academic requirements. Currently, the exam is offered twice per year.
Certified Nutrition Specialists recertify every five years. They are expected to do 75 hours of continuing education.
Other Certifications
The Center for Nutrition Advocacy has provided a list of nutritionist certifications and training programs, noting which may represent considerable training but do not form the basis for licensure in any state (http://nutritionadvocacy.org/nutrition-professional).
Additional Information
Michigan has multiple professional organizations with differing visions. The Michigan Academy of Nutrition and Dietetics is the state affiliate of an organization with a very long year history. The American Dietetic Association, now known as the Academy of Nutrition and Dietetics, is the parent organization of the accrediting agency, ACEND. The organization is not only a strong advocate of the dietitian model but a resource for those interested in becoming Registered Dietitians or Registered Dietitian Nutritionists (http://eatrightmich.org).
The Michigan Nutrition Association was a dissenting voice with regard to Michigan's practice act, in the form in which it was passed (https://www.sites.google.com/site/michigannutritionassociation).
Practitioners who work in school settings may wish to join the School Nutrition Association of Michigan (http://michigansna.org/index.php).