Dietitian License Requirements: How to Become a Licensed Dietitian Nutritionist in Massachusetts
Massachusetts dietitians and nutritionists are under the jurisdiction of the Board of Registration of Dietitians and Nutritionists. They are known as Licensed Dietitian Nutritionists, or LDNs. Licensure is based on formal education, supervised practice, examination, and demonstration of good character.
Registration through the Commission on Dietitian Registration (CDR) is an alternate way of showing that some requirements have been met. National registration can make one's dietitian credential more portable.
<!- mfunc feat_school ->
Featured Programs:
Sponsored School(s)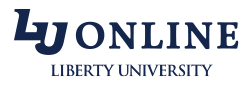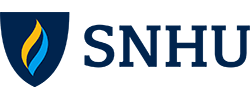 <!- /mfunc feat_school ->
Select a Massachusetts Licensed Dietitian Topic:
<!- mfunc feat_school ->
Featured Programs:
Sponsored School(s)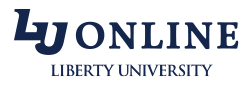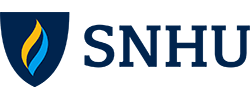 <!- /mfunc feat_school ->
Educational Requirements
A prospective Massachusetts dietitian will need to earn a degree at the baccalaureate level or higher. The degree must be granted by an institution that holds accreditation through an accrediting body that is recognized by the U.S. Department of Education (or is equivalent). The degree may be in any of the following fields: human nutrition, nutrition education, dietetics and nutrition, or public health nutrition.
The Board may accept a degree in another field if the program includes sufficient coursework in pertinent areas. The program will include, at minimum, fifteen semester hours of foundational science coursework, twenty-four semester hours of food and nutrition coursework, and three semester hours of behavioral science coursework.
Six semester hours of the science coursework must be in chemistry. Chemistry coursework must include biochemistry or another equivalent course. Nine semester hours must be in biological sciences. Biology coursework is to include both 1) anatomy and physiology and 2) microbiology (or other equivalent courses).
Foods and nutrition coursework is to include at least three semester hours in each of the following content areas:
Applied human nutrition, advanced human nutrition, or nutrition through the lifecycle
Clinical nutrition, medical nutrition, or dietetic therapy
Food science, foods, food composition and menu planning, or food service management
Again, the Board can accept other equivalent courses.
Behavioral science coursework can be drawn from any of multiple disciplines, including psychology, cultural anthropology, or counseling.
Dietitians who wish to earn concurrent national certification will need to select programs that are accredited at the programmatic level. For this, institutional level certification will not suffice.
Supervised Experience Requirements
Post-baccalaureate supervised experience may take either of two forms. The graduate may complete a formal internship. Conversely, he or she may complete a post-degree paid supervised work experience. The latter will result in a longer total work obligation. Paid experience must conform to standards delineated in Regulations 268 CMR, 5.01.
The timeframe for the post-degree paid work period will depend on the degree earned. With a bachelor's degree, the requirement is three years. With a master's, it is two years. With a doctoral degree, it is reduced to one year. The employee is expected to work at least 32 hours a week. However, hours may be prorated for part-time experience.
According to state rule, an individual may be licensed on the basis of a formal internship as short as 900 hours. Nationally accredited internships are now 1,200 hours. Massachusetts has a number of accredited internships that can qualify otherwise qualified candidates for both national certification and Massachusetts licensure.
Examination Requirements
A prospective Massachusetts Licensed Dietitian Nutritionist must pass a licensing examination. In most cases, this will be the CDR examination for dietitians.
However, the Board can also accept the examination administered by the Certification Board for Nutrition Specialists (CBNS). This is an option only for nutritionists who have education at the graduate level.
An individual who is not registered with the CDR (and has not taken the CBNS examination) will wait for the Massachusetts Board to approve his or her application before registering for the licensing exam.
Requirements for National Registration as an RD
The Commission on Dietitian Registration is a nongovernmental certification agency. While the standards for the Registered Dietitian credential are not identical to those of the Massachusetts Licensed Dietitian Nutritionist credential, RD registration is accepted as evidence that some requirements have been met.
Prospective RDs should select programs that hold accreditation through the Accreditation Council for Education in Nutrition and Dietetics (ACEND). ACEND has provided multiple search directories (http://www.eatrightacend.org/). Coordinated programs (those that include supervised practice) are listed separately from programs that include only didactic education. Currently the ACEND website lists two coordinated programs and four didactic programs that are located in Massachusetts. Prospective students can find similar programs that are located in neighboring states or offered through distance learning.
The prospective RD will complete at least 1,200 hours of pre-professional experience. The experience may take multiple forms. Students who will be graduating and seeking internship may search for internships on the ACEND website. The ACEND lists fully ten Massachusetts programs that are currently accredited or are candidates for accreditation. Each accepts multiple interns – annual enrollment varies.
Successful completion of the registration examination represents a final stage in the process.
The Application Process
Application forms can be downloaded from the website of the Massachusetts Office of Consumer Affairs & Business Regulation (http://www.mass.gov/ocabr/licensee/dpl-boards/nu/forms/).
As of 2016, there are two versions of the application form: one for those who are nationally certified as Registered Dietitians, the other for those who are not. All applicants can expect to provide the Board with transcripts. Non-RD applicants must have their supervisors verify their experience. Those who do not hold degrees in fields such as human nutrition or nutrition education will need to complete a course worksheet.
A nationally registered dietitian will need to provide either a copy of his or her registration card or an official verification letter.
Applicants who have taken the CBNS examination will need to include the official, sealed documentation letter of in their application packets.
The application should be notarized and accompanied with a $196 combined application/ licensing fee.
Military Provisions
The Massachusetts Board has special provisions for military applicants (http://www.mass.gov/ocabr/government/oca-agencies/dpl-lp/info-and-services/valor-act-info.html). Spouses of active duty service members may qualify for expedited processing.
Renewal Requirements
Licenses are renewed biennially. Massachusetts LDNs have a 30 hour continuing education obligation during each two-year renewal period.
Additional Information
Licensing information is available from the Massachusetts Board of Registration of Dietitians and Nutritionists. The Board can be reached by telephone at (617) 727- 9925.
The Massachusetts Dietetic Association is an additional professional resource (https://www.eatrightma.org/index.php). There are a number of affiliated groups, including a student association.