Dietitian License Requirements: How to Become a Dietitian in Louisiana
Louisiana dietitians are licensed by the Louisiana Board of Examiners in Dietetics and Nutrition. Licensing has been in effect in Louisiana for nearly 30 years. There were some changes to the practice act in 2016. With the success of House Bill 579, dietitians can practice more autonomously than they could in the past.
Licensure is dependent on meeting education, supervised practice, and examination requirements. Current registration through the Commission on Registration of Dietitians is accepted as evidence that these three requirements have been met on the level required in Louisiana.
There are special provisions for some applicants, such as those who received their education in the military.
<!- mfunc feat_school ->
Featured Programs:
Sponsored School(s)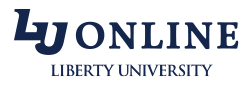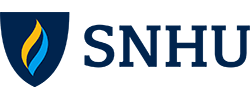 <!- /mfunc feat_school ->
<!- mfunc feat_school ->
Featured Programs:
Sponsored School(s)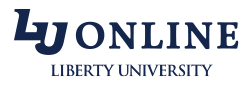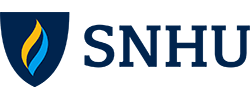 <!- /mfunc feat_school ->
Select a Louisiana Licensed Dietitian Topic:
Educational Standards
Education takes place at the bachelor's or post-bachelor level. The prospective dietitian should enroll in a program that is accredited by the Accreditation Council for Education in Nutrition and Dietetics (ACEND). Individuals who have already completed related education may opt to have their past education evaluated by an ACEND-accredited program; credit may be awarded and requirements lessened.
As of 2016, Louisiana has six accredited Bachelor of Science programs. All are didactic-only. A student who attends one of these programs will need to complete supervised practice separately. Prospective students can use the ACEND website search for accredited programs throughout the nation (http://www.eatrightacend.org/). Some have online options.
Supervised Training
Louisiana statute stipulates that prospective dietitians complete their supervised practice in the manner prescribed by the Board. The Board has designated ACEND-accredited programs as the approved format.
The Commission on Dietitian Registration approves three types of supervised practice experience. Students who complete coordinated programs have their supervised practice integrated within their studies.
Students who complete didactic programs do their supervised practice later. Nationwide, internship arrangements are typically made through a computerized matching process. Sometimes, though, interns are pre-selected based on employee status. The ACEND website lists five Louisiana-based internships. Some Louisiana internships enroll as many as 20 interns annually. The programs have varying areas of emphasis, including community nutrition and medical nutrition therapy. Commitments range from nine to eighteen months. Students who complete ACEND-accredited didactic programs in Louisiana also have the option of applying for internships located elsewhere in the nation.
There is a third CDR-qualifying option: the Individualized Supervised Practice Program. Information is available from the CDR.
Louisiana, like many states, has set 900 hours as the minimum standard supervised practice. However, ACEND-accredited programs are now 1,200 hours.
The Examination Process
The national certification examination is offered by the Commission on Dietitian Registration. After internship requirements have been met, the program director can provide verification; this allows for examination through the CDR.
The CDR has provided a content outline and candidate handbook (https://www.cdrnet.org). An approved candidate can schedule at a Pearson assessment center. The certification examination carries a $200 fee.
Provisional Licenses
Dietitians may practice under provisional licensure while waiting to complete the examination. Provisional licensed are issued for one year. They may be renewed, though the number of renewals allowed has been reduced by recent legislation.
Provisional dietitians practice under supervision. They are expected to do 15 hours of continuing education a year.
Out-of-State and International Applicants
Reciprocity can be granted to professionals who hold licensure in other U.S. states or territories if they have met requirements at at least the level required in Louisiana.
International applicants must be competent in the English language. They will need to have their education evaluated and found equivalent. Foreign language documents required by the Board must be translated into the English language. Registration by the CDR is considered evidence that education, practice, and examination requirements have been met. The CDR has provided information for international applicants about equivalency (https://www.cdrnet.org/program-director/foreign-degrees).
Military Provisions
Individuals can be licensed in Louisiana on the basis of education completed in the military, provided that they received an official designation and practiced at the required level. (If the individual did not receive an official designation but holds a license in another state, he or she could also qualify.) Dishonorable discharge is among the disqualifying circumstances.
The Application Process
Applications are now submitted online.
An individual who is applying at the provisional level will submit a transcript, verification statement, and supervision form. Requirements are to have been met no more than five years in the past.
An individual who has met all requirements can use his or her CDR card as documentation.
An individual applying for provisional licensure pays $98. A $48 fee is assessed at the time of upgrade. An applicant who has already met requirements for full licensure at first application pays $93.
Military spouses may receive temporary permits. They may be eligible for expedited application processing. Regulations regarding military applicants and military spouses are found in Section 103 of Chapter 1 of licensing regulations (https://www.lbedn.org/index.cfm/rules-and-regulations).
License Maintenance
Louisiana dietitians can meet license renewal requirements by maintaining their CDR registration. The CDR has implemented a professional development portfolio system. This system is recognized in Louisiana as fulfilling continuing education requirements.
Additional Information
Licensing information is available from the Louisiana Board of Examiners in Dietetics and Nutrition (https://www.lbedn.org).
The Louisiana Academy of Nutrition and Dietetics is an additional professional resource (http://eatrightlouisiana.org/). There are nine Louisiana districts.