Dietitian License and Nutritionist Certification Requirements: How to Become a Dietitian or Nutritionist in Kentucky
Kentucky's dietitians and nutritionists are under the jurisdiction of the Kentucky Board of Licensure and Certification for Dietitians and Nutritionists. Dietitians are licensed while nutritionists are state-certified. Practitioners must hold state-issued credentials unless they fall under exemption categories described in state statute.
The dietitian profession is open to individuals with degrees at the bachelor's level. However, requirements are closely tied to those of national standard-setting organizations, and dietitians face some requirements that nutritionists do not. An individual who does not qualify for dietitian licensure will need a degree at the master's level in order to qualify for certification as a nutritionist.
A professional who qualifies for dietitian licensure also qualifies for nutritionist certification. However, the nutritionist credential can stand alone.
<!- mfunc feat_school ->
Featured Programs:
Sponsored School(s)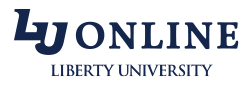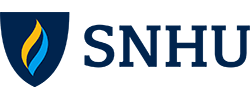 <!- /mfunc feat_school ->
<!- mfunc feat_school ->
Featured Programs:
Sponsored School(s)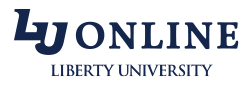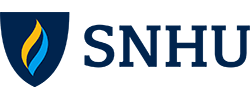 <!- /mfunc feat_school ->
Select a Kentucky Licensed Dietitian Topic:
Dietitian Education and Training Requirements
A dietitian will need a degree at the bachelor's level or higher. The course of study will be dietetics, human nutrition, food and nutrition, or food system management; other equivalent majors can be accepted.
The most direct pathway is to complete a bachelor's program that is listed by the Accreditation Council for Education in Nutrition and Dietetics, or ACEND. Prospective students can use the ACEND website to search for accredited programs by state and program type (http://www.eatrightacend.org/). The ACEND website lists one coordinated program that is located within Kentucky; this program includes both didactic coursework and supervised practical training. The website lists four didactic programs; students who select didactic programs will need to complete their supervised training separately. All Kentucky programs offer Bachelor of Science degrees.
An individual who has not completed an ACEND-accredited bachelor's program will need at least 45 semester hours of coursework in specific areas mandated by the Board. The Board notes that this requirement is in addition to hours mandated by Kentucky Revised Statute 310.031(2). The following content is to be covered:
Social sciences
Physical/ biological sciences
Communication
Counseling
Research
Food composition
Lifecycle nutrition
Nutrient metabolism
Nutrition therapy
Healthcare systems
Food system management
These courses may be bachelor's or master's level. Sixty-eight quarter hours can be accepted as the equivalent of 45 semester hours.
The prospective dietitian will need to complete a practical experience that is supervised by a Registered Dietitian. An individual who has not completed a coordinated program may qualify for both licensure and national certification by completing an approved internship or Individualized Supervised Practice Pathway (ISPP).
The ACEND website lists five in-state internships. Most are 7 – 10 months. There is one 20-month option. Internships have varying areas of emphasis: foodservice systems, management, community nutrition, and medical nutrition therapy.
Dietitian Examination
The prospective dietitian must pass an examination. The examination is under the auspices of the Commission on Dietetic Registration. It is widely recognized around the nation. An individual who has completed an accredited program and one of the three accepted types of pre-professional experience can apply for national registration as a Registered Dietitian (RD) or Registered Dietitian Nutritionist (RDN).
The examination is computer-delivered. The CDR has provided a candidate handbook (https://www.cdrnet.org/program-director/dietetics-program-students-and-graduates).
The Kentucky Board can accept either a registration card or a letter indicating that the examination has been passed. A candidate who has not yet passed the examination may apply to the Kentucky Board. He or she will need to pass the examination before full licensure status is granted.
Nutritionist Requirements in Kentucky
A nutritionist will need both a bachelor's and master's degree (unless he or she is also qualified as a dietitian). The bachelor's degree is to be from a regionally accredited institution. The master's degree will be in nutrition, food science, or a related field.
The student will need at least 12 graduate semester hours of didactic coursework in human nutrition. Practicum, independent study, and thesis are not credited toward the 12 semester hour requirement. Among the possible course topics are nutritional needs through the lifespan, nutritional assessment, medical nutrition therapy, physical and biological processes related to digestion and metabolism, and nutritional needs related to fitness and exercise.
A certified nutritionist is expected to have completed the didactic portion of a dietitian program (as per current application packet).
The Application Process
Application forms can be downloaded from the Board website (http://bdn.ky.gov/Pages/applications.aspx). The same packet is used for both dietitian and nutritionist; the applicant will mark the credentials for which he or she qualifies. A dietitian will have two or three credentials. He or she will be an LD and CN and may also be an RD or RDN.
The dietitian will need to provide either a copy of a CDR card or documentation of having passed the examination.
A nutritionist will provide official transcripts, documenting completion of both a master's degree and a didactic program.
Applicants who have held licensure in other states must supply license verification. The licensing agency will also seek a copy of the other state's law and rules.
The application fee is $50. (This is the same regardless of the number of credentials for which the applicant qualifies.)
Licenses are issued electronically.
Renewal Requirements
Licenses are renewed annually. Licensees and certificate holders are responsible for completing 15 hours of continuing education. They are not, however, held to this requirement during their first license or certification period.
Additional information
Information is available from the Kentucky Board of Licensure and Certification for Dietitians and Nutritionists (http://bdn.ky.gov/Pages/default.aspx). Applicants can download a booklet of statutes and rules from the Board homepage. The Board can be reached by telephone at 502-782-8814.
The Kentucky Academy of Nutrition and Dietetics is a state professional association (http://www.kyeatright.org). As an affiliate of the Academy of Nutrition and Dietetics (formerly the American Dietetic Association), it enjoys close ties with the national accrediting agency, ACEND.