Dietitian License Requirements: How to Become a Dietitian in Kansas
Kansas dietitians are under the jurisdiction of Kansas Health Occupations Credentialing, a part of the Department of Aging and Disability Services. In order to be licensed, a person must meet state-mandated education, supervised training, and examination standards.
By meeting license requirements in Kansas, an individual will, in most cases, also meet requirement of the Commission on Dietitian Registration, a national certification agency.
<!- mfunc feat_school ->
Featured Programs:
Sponsored School(s)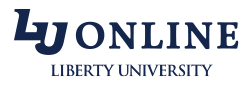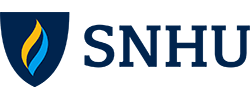 <!- /mfunc feat_school ->
Select a Kansas Licensed Dietitian Topic:
<!- mfunc feat_school ->
Featured Programs:
Sponsored School(s)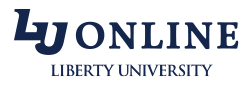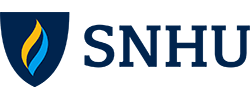 <!- /mfunc feat_school ->
Dietitian Educational Requirements
Education takes place at the baccalaureate or post-baccalaureate level. The prospective dietitian should enroll in a program that is 1) approved by the Academy of Nutrition and Dietetics and 2) housed in a regionally accredited institution. Dietitians may be licensed on the basis of programs equivalent to those approved by the Academy. However, an approved college or university will need to carry out the evaluation and determine equivalency.
There are multiple types of program that may be approved by the Academy of Nutrition and Dietetics. A student may enroll in a didactic program or coordinated undergraduate program. The difference between the two is that the coordinated program incorporates pre-professional experience. Therefore the prospective dietitian will not be required to complete supervised practice later.
The accrediting branch of the Academy is the Accreditation Council for Education in Nutrition and Dietetics (ACEND). The ACEND website lists one coordinated program and one didactic-only program that are located within Kansas. Both award Bachelor of Science degrees. There is an online option. Students who already have degrees can have their transcripts evaluated to see what coursework may be credited. Kansas State University notes that students who have graduate degrees will be required to take only the coursework that is required by the Academy. KSU is among the institutions that is qualified to issue a verification statement.
Documents establishing equivalency are to be submitted directly by the validating agency.
Supervised Training
Kansas regulation requires at least 900 hours of pre-professional dietetic experience. A current student who is pursuing CDR certification, however, can expect 1,200 hours; this has become the standard. The prospective dietitian will note on his or her application whether the experience was approved by the Academy of Nutrition and Dietetics or is equivalent. According to state regulation, a program not accredited or approved by the appropriate national organization must be judged equivalent by the Secretary of the Kansas Department of Aging and Disability Services.
Students who complete didactic programs can vie for internship opportunities around the nation. The ACEND website currently lists just one accredited internship located within Kansas; the internship enrolls 16 students. Some internship programs are designated "distance".
Prospective students may also inquire about Individualized Supervised Practice Pathway (ISPP) options. The ACEND website does not currently list schools located within Kansas that have ISPP programs. General information about ISPPs is available from ACEND (http://www.eatrightacend.org/ACEND/content.aspx?id=6442485529).
Examination Requirements
The prospective dietitian will need to take a licensing examination. An individual who is qualified for certification may apply to the Commission on Dietitian Registration. If qualifications are in order, an ATT will be issued. Scheduling is handled through Pearson VUE. The fee for the certification examination is $200.
An individual who has not yet passed a qualifying examination may submit his or her application to Health Occupations Credentialing; this is necessary if the person wishes to practice under a temporary license. The candidate will need to have met all licensing requirements except examination. The temporary license is valid for up to six months. It may be renewed one time.
There is just one other instance where a temporary license may be issued: when an individual holds a license but has allowed it to lapse.
Out-of-State Licensees
Applicants must submit license verification from all states where they have held licensing. The licensing agency will look for confirmation that the licenses is in good standing — in other words, that it is not under disciplinary action or administrative proceeding. Out-of-state applicants must meet the standards that are in place in Kansas; this means that they must provide evidence of approved education, training, and examination.
An individual who received his or her qualifying degree in another country will need to have equivalency determined by an approved agency.
If the supervised experience was completed through any other than an approved or accredited American program, it must be reviewed for equivalency.
An internationally educated applicant will need to provide transcripts in English.
The Application Process
Applications forms can be downloaded from the website of the Kansas Department for Aging & Disability Services (https://www.kdads.ks.gov/commissions/scc/health-occupations-credentialing).
Transcripts are to be sent directly from the issuing institution. In order to be eligible for full licensure, an individual must provide a copy of a CDR card. The CDR card can also be used to document completion of supervised training. An applicant who does not have a CDR card will provide documentation of having had an approved supervised training experience.
The application requires notarization. The application fee is $140. The application fee for temporary licensure is $70.
Applications require notarization. They are to be mailed to Health Occupations Credentialing in Topeka.
The Renewal Process
Licenses must be renewed biennially. The licensed dietitian is responsible for completing 15 hours of continuing education.
The Department of Aging and Disability Services has implemented an online renewal system. Most licensees are eligible to use it (https://www.kansas.gov/kdads-renewal/index.do).
Additional Information
Health Occupations Credentialing (https://www.kdads.ks.gov/ commissions/scc/health-occupations-credentialing) can be reached by telephone at (785) 296-0061. Rules and regulations can be found in Kansas Administrative Regulation 28-59.
As the state affiliate of the Academy of Nutrition and Dietetics, the Kansas Academy of Nutrition and Dietetics is a valuable professional resource (http://www.eatrightks.org).
The Center for Nutritional Advocacy has provided a summation of Kansas licensing laws (http://nutritionadvocacy.org/kansas-0).