Dietitian License Requirements in Iowa
Iowa dietitians are licensed by the Iowa Board of Dietetics. Requirements are based on the standards of national third party organizations. Prospective dietitians who pursue their education and training in Iowa can expect to meet national registration requirements en route to state licensure. By earning national certification, they will also have fulfilled most state requirements.
<!- mfunc feat_school ->
Featured Programs:
Sponsored School(s)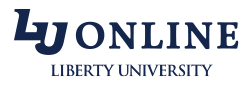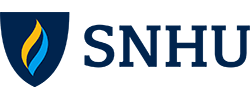 <!- /mfunc feat_school ->
Select an Iowa Licensed Dietitian Topic:
Educational Requirements
A prospective dietitian must earn a bachelor's degree (or a graduate degree). The course of study may be any of the following:
<!- mfunc feat_school ->
Featured Programs:
Sponsored School(s)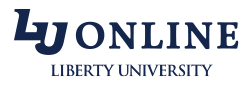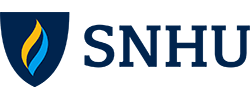 <!- /mfunc feat_school ->
Dietetics
Food and nutrition
Food systems management
Human nutrition
The program must be approved by the Accreditation Council for Education in Nutrition and Dietetics (ACEND). The way to be assured of meeting requirements is to complete a program that is actually accredited by ACEND. ACEND accredits entry-level dietitian programs at the bachelor's and master's levels. Programs include chemistry, biology, and social science coursework as well as coursework that is specifically focused on meeting people's nutritional needs.
Iowa has one accredited didactic program, awarding a Bachelor of Science degree.
Nationwide programs take either of two forms: didactic and coordinated. Didactic programs do not include the required supervised work experience, so students meet this requirement after graduation. This is the more common program type across the nation; there are several times as many didactic programs as coordinated programs.
The CDR has provided information for professionals who are considering dietetics as a second career (http://www.eatrightpro.org/resources/career/become-an-rdn-or-dtr/career-changer). Degreed candidates may have their transcripts evaluated by accredited programs.
Internationally educated applicants are asked to contact ACEND. The CDR website also includes resources for individuals with foreign degrees.
Supervised Experience Requirements
The supervised experience, like the academic program, is to be ACEND-accredited. ACEND-accredited programs are now a minimum 1,200 hours. Students who pursue coordinated programs will have all 1,200 hours accrued by the time of graduation. Students who complete didactic programs typically apply to internship programs through the Dietetic Internship Centralized Application System (DICAS). Some programs pre-select interns.
Iowa has two accredited internships, each in the six- to twelve-month range. One emphasizes medical nutrition therapy; the other, technology in health promotion. An Iowa internship may extend beyond Iowa's borders – the intern may even have the option of completing a portion of his or her program in Ghana. Iowa graduates, moreover, can apply for internships anywhere in the nation.
Students who do not "match" for internships may complete Individualized Supervised Practice Pathways, or ISPPs. These are also CDR-qualifying.
The Examination Process
Dietitian candidates take a national examination after they have met all other certification requirements. The examination covers topics such as principles of dietetics, nutrition care, foodservice systems, and management of nutrition programs. It is multiple choice. The CDR has provided a downloadable candidate guide (https://www.cdrnet.org/program-director/dietetics-program-students-and-graduates).
An approved candidate will schedule an examination at the computerized assessment center of his or her choice. Through partnership with Pearson VUE, the CDR is able to offer the examination at a wide network of sites around the nation. The candidate will pay a $200 fee.
Mandatory Reporter Training
Iowa dietitians are mandatory reporters. Those who work with children on a regular basis will need to take a short class on reporting abuse of children. Those who work with adults must take a class on reporting abuse of dependent adults. A dietitian must have both forms of training unless a waiver is granted. Both requirements can be met through the same two-hour course.
The dietitian should take the required class for the first time within six months of the time that he or she begins employment. The class must be repeated every five years.
The Application Process
Iowa has an online application process, but forms can also be accepted through the mail. Applicants can download instructions and guidelines (http://www.idph.iowa.gov/Licensure/Iowa-Board-of-Dietetics/Licensure).
An initial applicant is to provide documentation of CDR registration. Verification can take any of several forms: verification letter, notarized copy of registration card, or web-based verification.
The Board will require official transcripts. Verification of didactic and internship requirements may come from the CDR or the university program director(s).
The applicant must remit $120. Application fees are nonrefundable. Applicants who use the online system can pay their fees online.
Out-of-State Dietitians
Dietitians who have met equivalent requirements can be endorsed into Iowa. This is the case whether the license is held in a U.S. state, province, or foreign nation.
An out-of-state licensee will need to provide evidence of at least having passed the CDR examination; current registration may not be necessary. Applicants must provide verification of any licenses, certifications, or registrations held in other jurisdictions.
Renewal Requirements
Licenses are renewed on a biennial basis. The initial licensing period may vary. Continuing education is required during each license period except the first one. Hours earned during the first licensing period may be credited on the second.
Additional Information
Licensing information is available from the Iowa Board of Dietetics (http://www.idph.iowa.gov/Licensure/Iowa-Board-of-Dietetics). Laws and rules are posted online (http://www.idph.iowa.gov/Licensure/Iowa-Board-of-Dietetics/Laws-and-Rules). Dietetic Board law is found in Chapter 152A of state code. The Bureau can be reached by telephone at (515) 281-0254 on weekdays between 8:00 and 4:30.
The Iowa Academy of Nutrition and Dietetics is the state affiliate of the Academy of Nutrition and Dietetics, a national professional association for dietitians (http://eatrightiowa.org). AND was for many years known as the American Dietetic Association.