Licensed Dietitian Nutritionist Requirements: How to Become a Licensed Dietitian Nutritionist in Illinois
Illinois dietitians and nutritionists are under the jurisdiction of the Illinois Department of Financial and Professional Regulation. Their title is Licensed Dietitian Nutritionist.
Licensed Dietitian Nutritionists must meet education, supervised practice, and examination requirements set at the state level. There are multiple pathways. En lieu of providing direct evidence of having met Illinois education and examination requirements, the applicant may present a dietitian or nutritionist certification from any of several national organizations.
Featured Program Options:
Purdue University Global offers several online health sciences programs at the Certificate, Bachelor's and Master's level. The Bachelor's of Science in Nutrition is approved by the National Association of Nutrition Professionals (NANP). Click here to learn more about this program and Purdue University Global.
<!- mfunc feat_school ->
Featured Programs:
Sponsored School(s)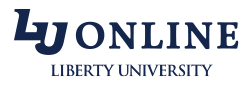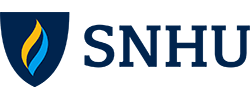 <!- /mfunc feat_school ->
Select an Illinois Licensed Dietitian Nutritionist Topic:
<!- mfunc feat_school ->
Featured Programs:
Sponsored School(s)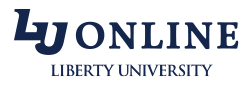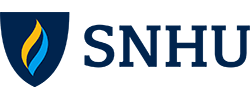 <!- /mfunc feat_school ->
Educational Requirements
The prospective LDN will need to complete a program at the baccalaureate level or higher. DFPR can accept education through programs and institutions that hold accreditation through agencies recognized by the Council on Higher Education Accreditation (CHEA). Many CHEA-accredited schools are termed "regionally accredited".
The program may be in any of the following fields:
Clinical nutrition
Dietetics
Foods and nutrition
Human nutrition
Nutrition and integrative health
Nutrition and functional medicine
Nutrition counseling
Nutrition education
The licensing agency can accept other majors deemed equivalent. Educational requirements are described in Section 1245.130 of rule. New rules went into effect in March of 2016. An equivalent course of study will include 18 semester hours each of nutrition/ metabolism and clinical/ life science coursework.
The clinical/ life science component will include 1) three semester hours of anatomy, physiology, or A/P and 2) three semester hours of behavioral science or counseling. Among the many topics that fall under the banner of clinical or life sciences are molecular biology, botany, biostatistics, immunotherapy, genetics and genomics, and epidemiology.
The nutrition/ metabolism component will include six semester hours of biochemistry. The additional coursework should cover a variety of topics including life cycle nutrition, therapeutic nutrition, macro- and micronutrients, vitamins and minerals, endocrinology, and nutritional aspects of disease.
Individuals who have coursework deficiencies are permitted to make them up post-degree.
Illinois recognizes certain entities as having the authority to approve programs. Among these are the Academy of Nutrition and Dietetics and its accrediting branch, the Accreditation Council for Education in Nutrition and Dietetics. Also recognized are the American Clinical Board of Nutrition, the Board for Certification of Nutrition Specialists, and the Clinical Nutrition Certification Board.
The prospective dietitian will need 900 hours of supervised experience, completed within a five year span of time. The supervisor is to be a professional with at least three years of dietetics or nutrition experience. Illinois does not mandate that experience be under a licensed nutritionist or dietitian. Physicians and RNs are among the professionals who may be authorized to supervise (http://www.ilga.gov/commission/jcar/admincode/068/068012450B01400R.html). Experience is to be accrued in the United States or a territory of the United States.
Internships can be considered approved on the basis of approval by any of the following: the Accreditation Council for Education in Nutrition and Dietetics, the American Clinical Board of Nutrition, the Board for Certification of Nutrition Specialists, or the Clinical Nutrition Certification Board.
Individuals who are simultaneously seeking dietitian certification will have requirements that are slightly different but are more specific/ stringent in some areas.
Examination Requirements
Uncertified candidates take an examination developed by the Commission on Dietitian Registration. Applicants submit their license applications before attempting the licensing exam. The Department allows three examination attempts before requiring remediation.
Certification Options
Illinois will accept any of a number of certifications as forming the basis of licensure. However, prospective dietitians and nutritionists should be aware that, while some are available to baccalaureate degree holders, others require varying amounts of graduate education. All certification programs require the candidate to meet prerequisite requirements before examination.
Registered Dietitian (RD) and Registered Dietitian Nutritionist (RDN) credentials are both granted by the Commission on Dietitian Certification. The two credentials have identical requirements; the latter is a more recent designation, designed to reflect to the public the dietitian's status as a nutritionist. CDR certification is the most widely accepted by licensing boards. It does come with some very specific requirements. A prospective RD or RDN must complete an educational program that has been accredited by ACEND. If the program does not integrate 1,200 hours of qualifying pre-professional experience, the individual will need to complete an internship or ISPP later.
Certified Nutrition Specialist (CNS) is a graduate level credential. A candidate must have coursework in specific content areas. Although content areas are similar, requirements are not identical to those of the Illinois Department. The prospective CNS will need 1,000 hours of supervised practice.
The Certified Clinical Nutritionist credential requires a candidate to meet core requirements, then complete a specific post-baccalaureate program (http://cncb.org/).
Diplomate status through the American Clinical Board of Nutrition is granted to doctoral level professionals. They may come from various disciplines, including medical doctor, naturopathic doctor, or pharmacist. The qualifying degree may be a PhD. There is a two-part examination process (http://www.acbn.org/).
The Application Process
Applicants may apply by examination, acceptance of examination, or endorsement. The licensing agency has provided separate application packets for each method. All are available for download (http://www.idfpr.com/profs/DietNutrition.asp).
Applicants will need to submit forms to document education and experience. The licensing agency requires official transcripts.
Applicants who are applying by endorsement or acceptance of examination pay $100.
Application materials are to be mailed to the Illinois Department of Financial and Professional Regulation in Springfield.
An applicant can be authorized to work up to six months following submission of a complete application.
Out-of-State Nutritionists and Dietitians
Out-of-state nutritionists and dietitians must submit license verification from their original state of licensure and from the most recent state of licensure/ practice. They may meet Illinois standards by demonstrating a qualifying certification or providing evidence of having met Illinois requirements.
Renewal Requirements
Licensed Dietitian Nutritionists renew their licenses every two years. The continuing education requirement is 30 hours.
Additional Information
Information about Licensed Dietitian Nutritionist requirements is available from the Illinois Department of Financial and Professional Regulation (http://www.idfpr.com/profs/DietNutrition.asp). Prospective licensees may call 800-560-6420 to obtain a copy of the practice act and rules. Contact information to be used for application questions will vary according to method of application.
There were revisions to the licensing rules in 2016.
The Illinois Academy of Nutrition and Dietetics is an additional professional resource, particularly for students who are considering the dietician certification pathway (http://eatrightillinois.org/). The Illinois Academy has provided information about ACEND-accredited education programs and internships located within the state (http://eatrightillinois.org/index.php/students/illinois-dietetic-programs).