Dietitian License Requirements: How to Become a Licensed Dietitian in Idaho
Idaho dietitians are licensed. The purpose, the Board, states, is to ensure that nutrition therapy services are of high quality. In order to be licensed as a dietitian in Idaho, a person must be nationally registered by the Commission on Dietitian Registration, or CDR (http://bom.idaho.gov/BOMPortal/BoardAdditional.aspx?Board=DIE&BureauLinkID=150). That means he or she must meet requirements set by the CDR. The CDR has very specific requirements for education and training. Candidates must also pass a certifying examination in order to achieve certification and licensure.
Featured Program Options:
Purdue University Global offers several online health sciences programs at the Certificate, Bachelor's and Master's level. The Bachelor's of Science in Nutrition is approved by the National Association of Nutrition Professionals (NANP). Click here to learn more about this program and Purdue University Global.
<!- mfunc feat_school ->
Featured Programs:
Sponsored School(s)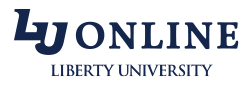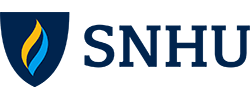 <!- /mfunc feat_school ->
Select an Idaho Licensed Dietitian Nutritionist Topic:
Education and Training Requirements
In order to achieve status as a Registered Dietitian, a student must complete an accredited program at the baccalaureate or post-baccalaureate level. The accrediting agency is the Accreditation Council for Education in Nutrition and Dietetics, or ACEND. ACEND is under the auspices of the Academy of Nutrition and Dietetics.
<!- mfunc feat_school ->
Featured Programs:
Sponsored School(s)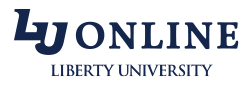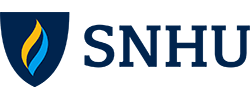 <!- /mfunc feat_school ->
Idaho has one didactic program and one coordinated program. Both programs award Bachelor of Science degrees. The difference between didactic and coordinated programs is that didactic programs include the 1,200 hours of supervised pre-professional experience that will be required for credentialing. Students who attend didactic programs, on the other hand, must complete approved practical experiences after meeting degree requirements.
Prospective students can locate programs around the nation through ACEND search tools; some programs are at the master's level. Students can narrow their search by particular criteria such as transfer credit options or whether the school is able to supervise a particular type of post-graduate pre-professional experience (termed Individual Supervised Practice Program, or ISPP).
Supervised experience must be 1,200 hours and must meet very specific requirements set by the CDR. Many students complete internships. Internships are generally attained through a computerized matching system, though interns are sometimes pre-selected as employees of the institution (http://www.eatrightacend.org/ACEND/content.aspx?id=6442485436). Internship applicants select the programs that they are interested in before submitting centralized applications. Currently the ACEND website lists one accredited Idaho internship program which enrolls 18 students. Students may apply to internship programs located anywhere in the nation. There are some internships marked "distance". These allow students to use local preceptors. In some cases, the intern may not be in the same state as the accredited internship program.
Provisional Licenses
Provisional licenses can be issued to candidates who have not yet passed the certification examination. They are issued for a variable time period, depending on the stage of the licensing cycle. In some cases, the time period is quite short.
A provisional licensee must have a Licensed Dietitian as monitor. The provisional license is now an uncommon license type. The website currently indicates only one active provisional license.
Examination Requirements
Certification and licensure also depend on successful performance on a standardized examination. It tests understanding of foodservice systems and nutrition care for individuals and groups, among other concepts. The CDR website includes a link to content outline and candidate handbook (https://www.cdrnet.org).
An approved candidate will receive an Authorization to Test, or ATT. Currently, ATTs are valid for a full year. The candidate will take his or her examination at a Pearson VUE assessment center. There is a $200 fee.
Candidates can expect some limits on examination attempts.
The Application Process
Application materials may be downloaded from the Board website (http://bom.idaho.gov/BOMPortal/BoardAdditional.aspx?Board=DIE&BureauLinkID=930). Forms may also be requesting from the licensing manager. The Board advises prospective Licensed Dietitians to read the applicable regulations before applying. Some steps must be carried out in advance as a number of supporting documents are required.
Education and experience must be verified directly (not through the CDR). Forms are included in the application packet.
The applicant will need to provide reference from two persons with whom he or she has been acquainted for at least one year.
Applicants must submit license verification if they have ever been licensed in any other state. The Board has recommended that applicants contact their state board in advance to find out what fees will be assessed.
The Board will require disclosure of criminal history or adverse actions taken by regulatory agencies or professional associations.
Idaho has a $100 licensing fee. This is paid at the time of application.
The application instructions call for the inclusion of two small photographs.
License applications are mailed to the State Board of Medicine in Boise.
Renewal Requirements
Licenses are renewed annually. The licensee will demonstrate current CDR registration or current credentialing as a dietitian through another entity that is recognized by the National Commission for Health Certifying Agencies (http://bom.idaho.gov/BOMPortal/BoardAdditional.aspx?Board=DIE&BureauLinkID=130).
Registered Dietitians recertify every five years through the Commission on Dietetic Registration. The CDR has recently made some changes in the method of evaluating continuing professional competency.
Additional Information
Idaho dietitians are under the jurisdiction of the Board of Medicine (under advisement by the Dietetic Licensure Board). Licensing information is available from the Dietetic Licensure Board (http://bom.idaho.gov/BOMPortal/BoardPage.aspx?Board=DIE). The Board of Medicine can be reached by email at 'info at bom.idaho.gov'.
The state professional association is the Idaho Academy of Nutrition and Dietetics (http://www.eatrightidaho.org). Professionals who pursue membership in the Academy of Nutrition and Dietetics also have the opportunity to be members of a state chapter. The Idaho Academy maintains a blog to keep professionals informed.