Dietitian License Requirements in Hawaii
Hawaii has a licensing law for dietitians. The Center for Nutrition Advocacy describes it as license without exclusive scope of practice and notes a connection between license eligibility and eligibility for insurance reimbursement (http://nutritionadvocacy.org/hawaii). The University of Hawaii has referred to the law as a title protection act and notes that the Hawaii Academy of Nutrition and Dietetics is working on implementing the law in Hawaii. A Hawaii dietitian may be referred to as a Licensed Dietitian, or LD.
The Hawaii Academy of Nutrition and Dietetics is the state affiliate of the Academy of Nutrition and Dietetics, formerly known as the American Dietitian Association. The national accrediting agency for dietitians is under the banner of AND.
Prospective dietitians should be aware of two aware of two separate sets of standards. A prospective Hawaii dietitian should expect to meet standards at the national level. This means meeting requirements set by the Commission on Dietitian Registration (as well as those that are explicitly described in state statute). A candidate who completes all requirements can be licensed as a Registered Dietitian, or RD. Even in cases where a RD credential is not mandated, it may be desired by employers. Hawaii has 387 RDs and RDNs, according to statistics provided by the CDR.
<!- mfunc feat_school ->
Featured Programs:
Sponsored School(s)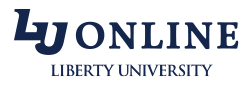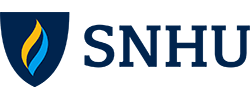 <!- /mfunc feat_school ->
<!- mfunc feat_school ->
Featured Programs:
Sponsored School(s)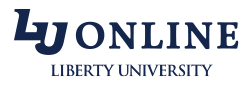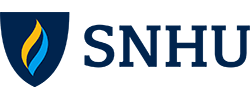 <!- /mfunc feat_school ->
Select a Hawaii Licensed Dietitian Topic:
Basic Requirements
Requirements are described in Hawaii Revised Statute 448B-5. A dietitian must have a degree at at least the bachelor's level, issued by a regionally accredited institution. The program may be in human nutrition, dietetics, food and nutrition, or food services management. A program may be approved based on having equivalent core course requirements to that of the dietetics program offered by the University of Hawaii. A course of study will include biochemistry, physiology, and principles of nutrition as well as nine semester hours of coursework in food science and food preparation. International education can be accepted if found equivalent. A credential evaluation agency will need to find that the degree was equivalent to a U.S. degree at the bachelor's, master's or doctoral level.
A prospective dietitian will also need to complete a supervised experience that has been approved by the Accreditation Council for Education in Nutrition and Dietetics (an organization that is still occasionally referenced as the Commission on Accreditation for Dietetics Education). One can find general information about approved experiences on the website of the Commission on Dietitian Registration.
The prospective licensee will need to pass the examination given by the Commission on Dietitian Registration. This step is completed after education and experience requirements have been met. The program director can provide eligibility information to the CDR.
Dietitians may be licensed by endorsement if the other state's requirements are determined to be at least equivalent. In order to be eligible for endorsement, a dietitian will need to present a valid credential from some state, jurisdiction, or territory.
A qualifying registration at the national level may be accepted as evidence that requirements have been met.
Education and Training Options
A student should begin by enrolling in a program that has been accredited by ACEND. The initial course may be either a didactic or coordinated program. A coordinated program includes required pre-professional experience whereas a didactic-only program does not. Hawaii's one accredited program, located at the University of Hawaii, is didactic-only.
A prospective dietitian who is seeking an internship can expect to apply through the Dietetics Internship Centralized Application System (DICAS). At the point of application, he or she will have narrowed down choices to a small number of programs. Although the ACEND website does not, as of June 2016, list and Hawaii internships programs, there are some internship programs marked distance; some can supervise students in many states.
Another qualifying option is the Individualized Supervised Practice Pathway, termed ISPP or ispey. The University of Hawaii has an ISPP application process. According to the ACEND website, the ISPP program is for students who applied to an internship and were not matched.
License Renewal
Hawaii dietitian licenses are renewed every three years
Additional Certification Options
Dietitians can pursue CDR certifications beyond the level of Registered Dietitian. A recent ad for renal dietitian in Hawaii, for example, noted that the Board Certified Specialist in Renal Nutrition credential was encouraged. Hawaii has ten dietitians with this credential, according to statistics from the CDR. Hawaii has seven Board Certified Specialists in Pediatric Nutrition. There are five specialty certifications available. Candidates need experience in the specialty area in order to be eligible.
Nutrition professionals may also pursue alternate certifications such as the Certified Nutrition Specialists (CNS) certification, available from the Certification Board for Nutrition Specialists. This certification is for nutritionists at the master's level.
Additional Information
Hawaii dietitians are licensed by the Office of Healthcare Assurance. The licensing authority can be reached at 808-586-4080. Licensing law is found in Chapter 448B of state code (http://www.capitol.hawaii.gov/hrscurrent/Vol10_Ch0436-0474/HRS0448B/HRS_0448B-.HTM).
The Hawaii Academy of Nutrition and Dietetics (HAND) is an additional professional resource. HAND has provided contact information for a Hawaii licensing representative (http://eatrighthawaii.org/for-members/licensure/).
One can also find information on the website of the Center for Nutrition Advocacy (http://nutritionadvocacy.org/hawaii).
Requirements are subject to change. A few years ago, there was a bill, HB2570, that did not pass but that would have impacted Hawaii nutritional professionals.