Dietitian Licensed Requirements: How to Become a Licensed Dietitian in Georgia
Georgia dietitians are licensed by the Georgia Board of Examiners of Licensed Dietitians. Practitioners must be licensed unless they fall into an exemption category under state law. In order to be licensed, a dietitian must complete a degree program and an accredited pre-professional experience and perform satisfactorily on a standardized examination. Dietitians can qualify by meeting standards of a third party certification agency, the Commission on Dietitian Registration. The Center for Nutrition Advocacy considers Georgia to be a state where essentially one must be a Registered Dietitian to be license-eligible (http://nutritionadvocacy.org/laws-state).
<!- mfunc feat_school ->
Featured Programs:
Sponsored School(s)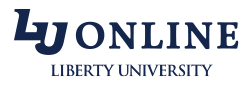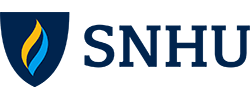 <!- /mfunc feat_school ->
Select a Georgia Licensed Dietitian Nutritionist Topic:
Dietitian Education and Training Requirements
A prospective Georgia dietitian must complete a degree at the baccalaureate level or higher in one of the following disciplines: dietetics, food and nutrition, nutrition education, human nutrition, or food service management.
<!- mfunc feat_school ->
Featured Programs:
Sponsored School(s)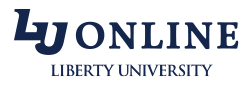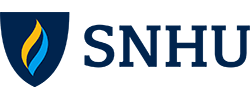 <!- /mfunc feat_school ->
In order to be eligible for CDR certification, a student must select a program that is accredited by the Accreditation Council for Education in Nutrition and Dietetics (ACEND). This is the case with both bachelor's and master's pre-service programs. Prospective students can find accredited programs using the ACEND directory (http://www.eatrightacend.org). The program may be housed in Georgia or in another state.
The ACEND website lists five accredited Georgia programs: one coordinated program and four didactic programs. The coordinated program is at the master's level. The didactic programs are at the bachelor's level; each awards a BS. Although both types of program prepare students for certification and licensure, there is a significant difference between the two. A student who completes a coordinated program will have his or her required pre-professional experience hours integrated within the course of study. A student who completes a didactic program will need to meet the experience requirement as a separate step.
An internship is a formal post-degree program that is accredited by ACEND. Internship is generally obtained through a matching process; a student will research programs and select his or her top choices to apply to. The ACEND website lists eight Georgia internships, each of which enrolls multiple graduates. Internships have different emphases, including community nutrition and medical nutrition therapy.
There are many more internships around the nation. Prospective Registered Dietitians are not limited to in-state internship even if they completed their degrees in-state.
The Registration Examination
Examination represents a final step in the certification process. The examination tests principles of dietetics, nutrition care, and program and service management, as well as foodservice systems. Candidate handbooks are available for download from the CDR website (https://www.cdrnet.org/program-director/registration-handbook-information). The content outline changes periodically. The CDR posts upcoming changes.
The program director can confirm examination eligibility (https://www.cdrnet.org/program-director/student-instructions). An approved candidate will be issued Authorization to Test. He or she will have one year of eligibility. A candidate who does not test during the eligibility period may request re-authorization from the CDR. A 45-day wait period is imposed after a failed examination attempt.
A candidate who has not gone through the certification process may present documentation of education and training to the Georgia Board. The applicant will not receive full licensure until such time as he or she has passed the examination.
Out-of-State and International Dietitians
Applicants must provide license verification from all states where they have held licensure, regardless of whether the license is current. This is the case with those who apply by CDR registration as well as those who apply by reciprocity. Verification must come directly from the licensing authority. However, the Georgia Board can accept verifications through several channels, including email and fax. The Board has an email address specifically for verifications.
Some international RDs will qualify for national registration on the basis of reciprocal agreements with accrediting agencies in their own nations; they will still need to pass the CDR examination to achieve this status. Other international applicants will have their education evaluated for equivalency.
The Application Process
Applications can be submitted at any of several points along the way. An applicant who has not passed the CDR exam will apply for licensure by examination. An applicant who has not attempted the examination may be eligible to work under a provisional permit. A provisional permit is valid for one year. The Board may authorize an extension in certain circumstances.
An individual who already holds a CDR certification can submit a signed copy of his or her card as documentation.
An applicant requesting a provisional permit will submit ADA Verification. ACEND has provided information about verification (http://www.eatrightacend.org/ACEND/content.aspx?id=6442485472).
There is a nonrefundable application fee of $75; this is the case for all initial applications, regardless of eligibility pathway. An examination candidate who seeks a provisional permit will remit an additional $25.
The licensing agency requires an attestation of citizenship or other legal status. A U.S. citizen will need a copy of a secure, verifiable document.
Applications and other supplemental forms can be downloaded from the Board website (http://sos.ga.gov/cgi-bin/plbforms.asp?board=40). Applicants should provide email addresses. Application status can be monitored online. In many cases, Board staff can issue the license following administrative review. Some applications will require Board review. A summary of policies can be found in the forms section of the website.
Renewal Requirements
Licenses are renewed every two years. The Licensed Dietitians is expected to complete 30 hours of Continuing Professional Education Activities (CPE) during the two years.
Additional Information
Licensing information is available from the Georgia Board of Examiners of Licensed Dietitians. The call center can be reached by telephone at (478) 207-2440.
Regulations change periodically. Proposed changes are posted on the website (http://sos.ga.gov/index.php/licensing/plb/19/rule_changes_and_proposed_rule_changes).
Georgia has its own professional organization, the Georgia Academy of Nutrition and Dietetics (http://www.eatrightgeorgia.org). The organization was until recently known as the Georgia Dietetic Association. The Georgia Academy of Nutrition and Dietetics can provide information on a number of professional issues, including how to become eligible for insurance reimbursement for medical nutritional therapy carried out as a Licensed Dietitian (http://www.eatrightgeorgia.org/professional-issues/reimbursement.html).