Dietitian & Nutritionist License Requirements: How to Become a Registered Dietitian or Nutritionist in District of Columbia
The District of Columbia licenses both dietitians and nutritionists. They hold separate licensing. Both professions are bachelor's level. Dietitians must meet standards of a third party certification organization while nutritionists provide evidence of education and other qualifications directly to the DC Department of Health, Professional Licensing Administration. Dietitians take a national examination; nutritionists take a DC examination.
<!- mfunc feat_school ->
Featured Programs:
Sponsored School(s)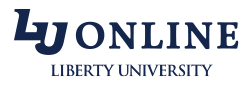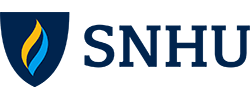 <!- /mfunc feat_school ->
Select a District of Columbia Nutritionist or Dietitian Topic:
Becoming a Dietician in the District of Columbia
A prospective dietitian will begin by enrolling in a program that has been accredited by the Accreditation Council for Education in Nutrition and Dietetics (ACEND). The ACEND website includes separate search directories for didactic and coordinated programs. Although ACEND has begun accrediting international programs, it is still possible for an international candidate to be approved without ACEND accreditation.
<!- mfunc feat_school ->
Featured Programs:
Sponsored School(s)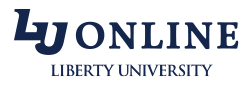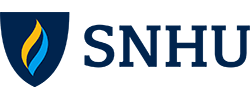 <!- /mfunc feat_school ->
The prospective dietitian will complete 1,200 hours of supervised practice under the auspices of an educational program. The 1,200 hours may be integrated within a coordinated program or pursued after completion of a didactic program. The CDR website describes three forms that pre-professional experience can take (https://www.cdrnet.org/certifications/registration-eligibility-requirements-for-dietitians).
The candidate will also need to pass a certification examination. The examination is selected response and is made available through partnership with Pearson VUE. There is a $200 fee. A candidate who has been issued an ATT can schedule at any of more than 250 testing centers. Candidate handbooks can be downloaded from the CDR website.
When all requirements have been met, the professional will be a Registered Dietitian. This is a credential that serves as the basis of licensure in many states.
Becoming a Nutritionist in the District of Columbia
There are multiple pathways to become a nutritionist. A nutritionist may have a baccalaureate degree in human nutrition, dietetics, food and nutrition, or food systems management; other equivalent degrees can also be accepted. A nutritionist can also be approved based on other training that the Department determines to be equivalent to a baccalaureate degree in an approved field.
Applicants who received their education through schools located in other countries can be approved in the District of Columbia following an equivalency evaluation. The evaluation may be carried out by a DC-approved evaluation service or an accredited college or university.
A baccalaureate level nutritionist will need at least 900 hours of supervised practice. The experience will be completed over a 22 to 45 week time period. The supervisee will need to be under direct supervision for at least an hour a week; he or she will be under general supervision at other times. The supervisor must be a professional who is authorized to practice dietetics or nutrition in some jurisdiction of the United States. The supervisee must be assessed as at least "satisfactory".
The DC Department of Health does not require applicants who attended CADE-accredited master's or doctoral programs to demonstrate supervised practice. The same holds true of professionals who are certified by the Certification Board for Nutrition Specialists as Certified Nutrition Specialist (CNS). In order to be certified by the CNS, one must complete a graduate degree in a related field and demonstrate coursework in areas mandated by the Certification Board.
The DC examination includes content in the following areas: human nutrition, community nutrition, diet therapy, and nutrition counseling. Re-examination is allowed, but the candidate will incur additional fees. A one-year wait time is imposed after three failed attempts.
The Application Process
Application forms are available from the Department of Health (http://doh.dc.gov/node/146182). Nutritionist applicants typically submit their applications before examination. Dietitian applicants submit their applications after all requirements have been met, as they will already have passed their qualifying examination.
Dieticians are directed to submit copies of their CDR registration. Nutritionists are directed to submit transcripts.
The licensing agency will require supervision verification; the supervisor is asked to verify whether performance was at least satisfactory.
A dietitian pays $229 in application and licensing fees while a nutritionist applicant pays $264; the nutritionist application fee includes a $26 charge for examination. Fees include a $144 initial licensing fee that is refundable in instances where licensure is denied or application is withdrawn.
All applicants must provide a character reference; additional references are listed in the supplemental application form. Endorsement applicants will need to provide statements of good standing.
International applicants will arrange for the translation of any document that is not in English.
Nutritionists should submit their applications at least 90 days in advance of the date they wish to test.
The applicant must have a fingerprint-based criminal background check (CBC) unless he or she has already had a background check for the purpose of licensure under the DC Health Professional Licensing Administration (http://doh.dc.gov/node/120532). The individual can have the CBC performed through the Metropolitan Police Department or at a Live Scan site operated by the approved vendor, Identogo . The Metropolitan Police Department can be reached at (202) 442-9004. A person who is outside of the area should utilize Identogo's card scanning service. Registration can be carried out online (http://www.l1enrollment.com/state/?st=DC). Identogo can be reached by telephone at (877) 783-4187.
The Renewal Process
DC nutritionist and dietitian licenses are renewed every other year. Licensees are expected to do 30 hours of continuing education during each renewal period (with the exception of the first one).
Additional Information
Nutritionist and dietitian licensing information is available from the Department of Health (http://doh.dc.gov/node/146182). The Health Professional Licensing Administration can be reached at 1-877-672-2174. Applicants are invited to call with their questions during business hours. DC Municipal Regulations for nutritionist (http://doh.dc.gov/node/196822) and dietitian (http://doh.dc.gov/node/196812) are available online.
The DC Metro Academy of Nutrition and Dietetics is an additional professional resource (http://eatrightdc.org/licensure). It is the local affiliate of the Academy of Nutrition and Dietetics, a well-known professional organization.