How to Become a Dietitian in Colorado: Multiple Pathways
Colorado does not have a licensing law in place for dietitians. In 2012, there was an attempt to pass a licensing bill. If passed, it would have been among the more restrictive. The state went the other direction, passing the Colorado Natural Health Consumer Protections Act in 2013 – ensuring many holistic and natural practitioners would be allowed to practice.
There are multiple paths to becoming a nutritionist or dietitian in Colorado. Practitioners can expect to meet a high set of standards nonetheless.
Job positions in hospitals and related settings generally do require a particular third party certification: the Registered Dietitian (RD) credential issued by the Commission on Dietetic Registration.
Some employers – and clients – will seek professionals with other credentials. The Center for Nutrition Advocacy has stated that practitioners should practice only to the level of their training.
<!- mfunc feat_school ->
Featured Programs:
Sponsored School(s)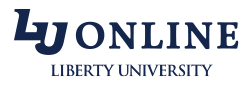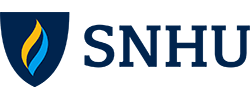 <!- /mfunc feat_school ->
<!- mfunc feat_school ->
Featured Programs:
Sponsored School(s)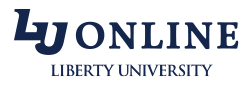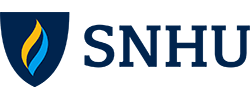 <!- /mfunc feat_school ->
Select a Colorado Dietitian Topic:
Becoming a Registered Dietitian
There are three major steps in the credentialing process: academic education, practical experience, and examination.
A student who wishes to become a Registered Dietitian should enroll in a program that is ACEND-accredited; ACEND (once known as CADE) has long been established as the nation's dietetic accreditation agency. The program may be taught at the bachelor's or master's level. Currently, there are more bachelor's programs than master's programs.
A minority of programs nationwide are termed "coordinated". These programs include 1,200 or more hours of pre-professional experience and will qualify the candidate to take the certification examination soon after graduation. The majority of academic programs are didactic. A didactic student will complete academic requirements by graduation, but will still need to enroll in an internship or other approved pre-professional program. A didactic program may span the full four years of college. Coordinated programs, on the other hand, typically admit students about halfway through.
Prospective students can search for accredited programs on the ACEND website. Colorado has five accredited didactic programs, all of which award Bachelor of Science degrees. The state has one coordinated program; it results in a Master of Science degree.
This trend does not necessarily hold nationwide. There are a number of coordinated programs at the bachelor's level.
Students may be pre-selected for internships based on existing ties to the institution — for example, completion of an a didactic program at the school or admission to a graduate program. (Students sometimes pursue master's degrees and internship simultaneously.) In many cases, though, the prospective intern will go through a centralized matching process. Accredited internships are also listed on the ACEND website. There are many options, but applicants should be prepared a lot of competition.
Although internships are designed to provide a comprehensive experience, they do have different areas of emphasis. Colorado has four internship programs, representing a variety of areas of emphasis, from medical nutrition therapy to public health/ community nutrition.
The Individualized Supervised Practice Pathway (ISPP) is also examination-qualifying. The ACEND program currently lists one Colorado-based didactic program that has the capacity to supervise ISPP practitioners.
Candidates sit for examination after other requirements have been met. An approved candidate will schedule his or her testing session through Pearson VUE. The examination covers a wide range of dietetic concepts, from individual nutrition care to management of food systems. Candidate handbooks are available for download from the CDR.
Registration is maintained through continued professional development. Information is available from the CDR. New registrants will want to visit the section for new professionals (https://www.cdrnet.org/orientation-material-for-newly-credentialed-rdns).
RDs with graduate degrees can pursue advanced practice certification after they have sufficient experience. Specialists can also pursue board certification in their area of expertise – from pediatric nutrition to renal nutrition. Board certification does not require a graduate degree.
Other Nutrition Credentials
Professionals with graduate degrees sometimes become very well-respected nutrition professionals without holding the RD credential though they should recognize that some options will be closed.
Individuals with degrees at the master's level may wish to become certified as Clinical Nutrition Specialists through the Board for Certification of Nutrition Specialists. The Certification Board notes that they are listed by the Centers for Medicare and Medicaid among the providers who can potentially order therapeutic diets in hospital settings (http://www.nutritionspecialists.org/).
Prospective certificate holders will need to meet the Board's requirements for science and nutrition coursework. There is a supervised practice requirement; it will typically take some advance planning to meet the 1,000 hour mandate under conditions satisfactory to the Certification Board. The examination is given less frequently than the dietitian exam, but candidates are permitted to test before completing practice requirements. The content is significantly different from that of the Examination for Registered Dietitians (http://nutritionspecialists.org/become-cns/cns-nutrition-and-health-professionals).
Individuals with bachelor's degrees sometimes opt to pursue certification through Clinical Nutrition Certification Board. Among the prerequisites is completion of a relatively short post-baccalaureate program in nutrition.
The Center for Nutrition Advocacy has provided a page about voluntary certification, noting which ones are accepted by at least one state board (http://nutritionadvocacy.org/nutrition-professional). Other credentials may be accepted in certain settings (for example, sports nutrition).
Additional Information
The Commission on Dietetic Registration can be reached at 1 (800) 877-1600 Ext. 5500.
The Colorado Academy of Nutrition and Dietetics is an additional resource for the state's Registered Dietitians (http://www.eatrightcolorado.org/). CAND is the state affiliate of the Academy of Nutrition and Dietetics (formerly known as the American Dietetic Association).
The Center for Nutrition Advocacy has provided a page about Colorado practice (https://www.nutritionadvocacy.org/colorado). The Center for Nutrition Advocacy is an offshoot of the Board for Certification of Nutrition Specialists.