Dietitian Registration Requirements: How to Become a Registered Dietitian in California
California nutritionists and dieticians are subject to state laws. In order to identify oneself as a dietitian, a person must hold registration through the Commission on Dietitian Registration. This means they will need to complete an approved degree at at least the bachelor's level and meet other requirements established by the CDR.
A nutritionist will not necessarily hold a certification. However, the person can expect to meet a high set of standards. The Center for Nutrition Advocacy notes that California law allows nutritionists who have received graduate degrees in fields of clinical nutrition to receive doctor referrals and be compensated by insurance carriers for their services (http://nutritionadvocacy.org/california-0).
Professional association membership can be useful for understanding industry expectations. It can also be useful to study job ads to see what qualifications employers are actually seeking. A person may perform some services with neither a CDR certification nor a master's degree, and some employers will accept other credentials. Businesses within the fitness industry, for example, may value other certifications that are below the graduate level. However, nutrition professionals can expect far more opportunities if they have a CDR in hand.
<!- mfunc feat_school ->
Featured Programs:
Sponsored School(s)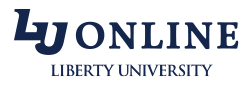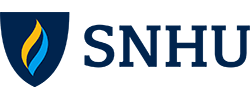 <!- /mfunc feat_school ->
<!- mfunc feat_school ->
Featured Programs:
Sponsored School(s)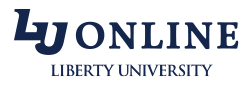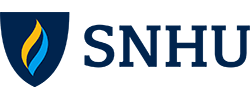 <!- /mfunc feat_school ->
Select a California Registered Dietitian Topic:
Meeting Requirement of the Commission on Dietitian Registration
A person who seeks certification through the Commission on Dietitian Registration must meet a specific set of training and education requirements. Not all degree programs in nutrition qualify for CDR credentialing as a Registered Dietitian (RD) or Registered Dietitian Nutritionist (RDN). The program must be accredited by the Accreditation Council for Education in Nutrition and Dietetics (ACEND). The one exception is international programs. Although ACEND has begun an accreditation process for international programs, international candidates can still have their education evaluated for equivalency.
Educational programs must meet standards published on the ACEND site. There is no one set of required courses that all programs include, but coursework typically comprises microbiology, physiology, food and nutrition, culinary arts, and foodservice systems, among other topics.
There are two types of educational programs: coordinated programs and didactic programs. Coordinated programs incorporate supervised pre-professional experience. A student who completes a didactic program will need to complete a separate pre-professional experience of at least 1,200 hours. Often this means applying for and matching to an internship; ACEND also accredits internships. The student will not begin until after completing the didactic portion of training. The Commission on Dietitian Registration does allow one additional supervised practice option: the Individualized Supervised Practice Pathway.
Prospective RDs can search for coordinated, didactic, and internship opportunities on the ACEND website (http://www.eatrightacend.org). Students who have degrees may ask individual schools about transcript evaluation.
An individual who has completed education and training requirements can be approved to take the certification exam. The examination is multiple choice and is available by computer at a wide network of sites around the nation.
The CDR website includes a wealth of resources for individuals preparing to take the certification exam (http://www.nutritionspecialists.org/become-cns/cns-nutrition-and-health-professionals). Candidates can download candidate handbooks or view the content outline. They may opt to purchase additional study materials.
Maintaining Certification and Enhancing Credentials
Registered Dietitians recertify every five years. The CDR is implementing a competency-based Professional Development Portfolio (https://www.cdrnet.org/orientation-material-for-newly-credentialed-rdns).
A small percentage of Registered Dietitians go on to achieve specialty certification through the CDR. Registered Dietitians may hold any of five specialty certifications. California not only has the largest population — it also has the largest number of Board Certified Specialists in each of the five categories. As of May of 2016, the state boasts fully 110 of the nation's 606 Board Certified Specialists in Renal Nutrition.
Certified Nutrition Specialist: An Option for Master's Level Nutritionists
The Certified Nutrition Specialist (CNS) certification is a voluntary credential for professionals at the master's level or higher (http://www.nutritionspecialists.org/become-cns/cns-nutrition-and-health-professionals). The individual will need a degree in a related field. This might be a Master of Public Health, Doctor of Nursing Practice, or even a biochemistry degree. (Some California nutritionist positions, notably, do list the MPH as a qualifying master's degree.)
The Board for Certification of Nutritional Specialists does not require completion of a specific curriculum, but does require a breadth of courses, including those that provide the scientific background for understanding nutrition science and working within the healthcare industry. A prospective CNS will also need 1,000 hours of supervised practice. The certification examination may be attempted before completion of supervised practice requirements, but the BCNS suggests waiting.
The CNS credential is recognized in some states that do license the profession.
Additional Information
There are many resources available to those who are beginning dietetics or nutrition careers in California.
The California Association of Nutrition and Dietetics, or CAND, is a state professional association — and a national affiliate of the Academy of Nutrition and Dietetics, an organization formerly known as the American Dietetic Association. Both the national organization and state affiliate are resources for individuals who are pursuing careers in dietetics. CAND has provided links to laws and regulations affecting the state's Registered Dietitians (http://www.dietitian.org/public_policy_advocacy.html#council). Professionals should be aware that there is a lengthy period each year when legislation may be introduced in California – and that the trend on a national level is toward greater standards in the healthcare industry. CAND can also provide information about California scholarships (http://dietitian.org/d_cdaf/cdaf_outreach.html).
Nutrition professionals who serve young people from preschool to college may be interested in membership with the California School Nutrition Association (http://www.calsna.org). CalSNA membership may also be valuable for those who work in some other types of meal service program. Students can become associate members.
The Center for Nutrition Advocacy has provided basic information about various national third party certifications (http://nutritionadvocacy.org/nutrition-professional).