Dietitian Licensure Requirements: How to Become a Registered Dietitian in Arkansas
Arkansas dietitians are licensed by the Arkansas Dietetics Licensing Board. Dietitians must hold licensing unless they are exempt under state code. Some individuals are exempted from license based on work setting. Their employers, though, may still mandate it.
A person who completes licensing requirements in Arkansas can expect to earn national registration as a Registered Dietitian en route to full licensure (though he or she may be authorized to work under provisional licensing before all requirements have been met). The Board has stated that an individual who is not a current RD can meet requirements only by seeking licensure first at the provisional level (http://www.ardieteticslicbrd.net/faq.html).
Featured Program Options:
Purdue University Global offers several online health sciences programs at the Certificate, Bachelor's and Master's level. The Bachelor's of Science in Nutrition is approved by the National Association of Nutrition Professionals (NANP). Click here to learn more about this program and Purdue University Global.
<!- mfunc feat_school ->
Featured Programs:
Sponsored School(s)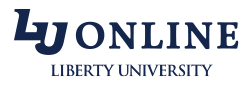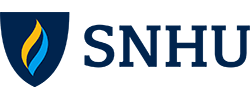 <!- /mfunc feat_school ->
Select an Arkansas Licensed Dietitian Topic:
<!- mfunc feat_school ->
Featured Programs:
Sponsored School(s)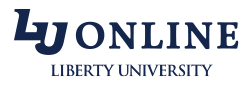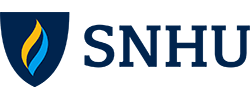 <!- /mfunc feat_school ->
Becoming a Registered Dietitian: Education and Training
State regulation states that individuals can be licensed on the basis of completion of 1) a program in a qualifying field 2) a pre-professional experience that is ADA-approved and at least equivalent to what is required by the Commission on Dietetic Registration (CDR), and 3) an approved examination; the CDR examination has been approved for this purpose. Qualifying fields are dietetics, human nutrition, food and nutrition, and food system management.
The Board has stated that applicants should include copies of their CDR registration cards with their applications (http://www.ardieteticslicbrd.net/faq.html). Because prospective dietitians are expected to meet requirements of other organizations en route to licensure, the programs they enroll in may have standards that are a little higher than those set down in Arkansas code.
A prospective Registered Dietition will begin by enrolling in a program that has been accredited by the Accreditation Council for Education in Nutrition and Dietetics, or ACEND. This may be a coordinated program or a didactic program. A coordinated program includes the pre-professional experience component that is required for CDR registration while a didactic program does not. Students who complete a didactic program will need to complete an internship or Individualized Supervised Practice Pathway (ISPP) later. Securing an internship generally means going through a matching process. An ISPP is sometimes an option for students for whom internship is not feasible. Arkansas has both types of program, according to the ACEND directory (http://www.eatrightacend.org/). However, there are far more didactic-only options located within the state.
Internships are also listed in the directory. The directory currently lists two Arkansas internships, each of which enrolls a dozen or more graduates. One emphasizes community nutrition, the other medical nutrition therapy. The ACEND directory also lists internships in other states. Although Arkansas code lists 900 as the minimum number of pre-professional hours required for provisional licensure, the CDR now mandates 1,200 for initial registration.
International Education
Individuals who complete their education outside the United States may be evaluated for equivalency. This is authorized by Arkansas code; the CDR also has provisions for determining equivalency. Some international applicants are qualified for examination through reciprocal agreements.
The Examination Process
Examination takes place after education and pre-professional experience requirements have been met. The candidate may or may not hold provisional licensing in Arkansas while going through the examination process. Information about applying for and taking the exam can be found on the CDR website (https://www.cdrnet.org). The candidate can expect to pay a $200 fee. The examination can be scheduled at any participating computerized testing site around the nation; the vendor has a network of more than 250 sites. The candidate will wait for Authorization to Test before attempting to schedule an exam.
Provisional Licensure
Graduates who hold provisional licensure must work under supervision; they will include a statement from the supervising dietitian with their applications. Provisional licenses are issued for 18 months. Provisional licensees have a continuing education requirement.
The provisional license can be renewed once. The Board states that an individual may have two attempts at the test. However, a person who needs to renew will be expected to provide explanation. The Board states that an individual may have two attempts at the test. Applicants can find answers to frequently asked questions on the Board website (http://www.ardieteticslicbrd.net/faq.html).
Out-of-State Dietitians
Dietitians can be licensed by reciprocity on the basis of either out-of-state licensure or current registration with the Commission on Dietitian Registration. A dietitian who is applying on the basis of state licensure is expected to provide a copy of the other state's licensing authority (e.g. statute or law) and its regulations. The Board will also seek a copy of amendments and proposed regulations. Requirements are described in the application packet.
The Application Process
Application forms can be downloaded from the Board website (http://www.ardieteticslicbrd.net/forms.html). An initial applicant will submit a copy of his or her CDR registration card. The application packet includes a statement that requires notarization. The applicant will answer questions about legal and disciplinary history.
Applicants who do not hold current CDR registration will find forms that can be used to document Board requirements.
The initial licensing fee may be $85 or $110 depending on the stage of the annual renewal cycle. Application materials are to be sent to the Board Office in North Little Rock.
License Renewal
Arkansas licenses are renewed on an annual basis. The licensee must complete at least 12 hours of continuing education.
Additional Information
Information about dietitian licensing is available from the Arkansas Dietetics Licensing Board (http://www.ardieteticslicbrd.net). The Dietetics Licensing Board can be reached by telephone at (501) 580-9294 or by email at 'arkansasdiet at earthlink.net'.
The Arkansas Academy of Nutrition and Dietetics is an additional professional resource (http://www.arkansaseatright.org/). ArAND is an affiliate of the Academy of Nutrition and Dietetics, formerly the American Dietetic Association; the ADA is the organization referenced in state code as having the authority to approve pre-professional experience. ArAND has provided links to other professional organizations operating on a national level which may be of interest to practitioners.