Dietitian Requirements: How to Become a Dietitian in Arizona
Arizona does not have a mandatory practice act for dietitians. However, employers typically require professionals to hold credentials issued by nationally recognized third party certification agencies. Dietitians are generally expected to hold certification as Registered Dietitians (RDs) or Registered Dietitian Nutritionists (RDNs) through the Commission on Dietitian Registration. The Commission on Dietitian Registration reports that there are 1,648 RDs and RDNs in the state.
Nutritionist may be hired on the basis of other professional certifications. The University of Arizona notes that nutritionist is a broader term than Registered Dietitian (http://nutrition.cals.arizona.edu/what-rd). Prospective practitioners should be aware that while there are many nutrition-related certifications, not all enjoy the same level of recognition on a national level. Not all are equally portable. Some states license both dieticians and nutritionists and have very specific requirements for each.
Dietitians who live in unregulated states like Arizona may wish to maintain ties with state and national professional associations.
<!- mfunc feat_school ->
Featured Programs:
Sponsored School(s)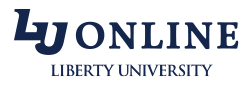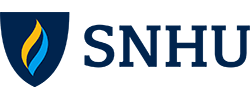 <!- /mfunc feat_school ->
<!- mfunc feat_school ->
Featured Programs:
Sponsored School(s)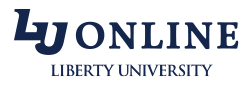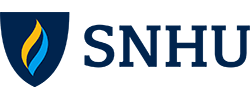 <!- /mfunc feat_school ->
Select an Arizona Licensed Dietitian Topic:
Registered Dietitian Education and Training Standards
A Registered Dietitian will need education at the baccalaureate or post-baccalaureate level. The qualifying degree does not have to be in nutrition, dietetics, or even health. A prospective RD will, however, need to complete an approved program. Prospective students can search for accredited programs on the website of the Accreditation Council for Education in Nutrition and Dietetics (http://www.eatrightacend.org/). Currently, Arizona has two accredited programs, one in Phoenix and one in Tucson. Nationwide, there are a few online programs. Students should be aware that accredited programs that are listed as "didactic" do not incorporate the required experience hours. As of 2016, this is the case with both Arizona programs – and with many accredited programs nationwide.
The prospective RD will also need to complete a supervised experience that meets CDR requirements. This may be an accredited internship or accredited coordinated program. A coordinated program is completed in conjunction with an educational program while an internship is completed after completion of a didactic program. In either case, the experience will be at least 1,200 hours. The Arizona Academy of Nutrition and Dietetics has provided basic information about Arizona dietetic internships (http://www.eatrightarizona.org/page/dietetic-internships). Completion of an approved program is key for securing an internship. Prospective RDs can also meet requirements based on completion of Individualized Supervised Practice Pathways. These are an option for students who do not "match" to an internship – and for doctoral level candidates.
The Registered Dietitian Examination Process
After meeting prerequisite requirements, the candidate will take a multiple choice certification examination. It is delivered via computer at Pearson VUE centers. The fee is $200. An approved candidate will receive an ATT, valid for one year. The examination covers the following topics: food and nutrition science, nutrition care, food service systems, and management of programs and services. Course content undergoes periodic review. A new content outline will take effect in 2017.
A candidate handbook can be downloaded from the CDR website. Prospective RDs can also find detailed information about eligibility pathways (https://www.cdrnet.org/certifications/ https://www.cdrnet.org/certifications/registered-dietitian-rd-certification). Candidates can purchase study resources from the CDR website.
Maintaining Certification through the Commission on Dietitian Registration
Certification must be maintained. The CDR is transitioning to a Professional Development Portfolio process (https://www.cdrnet.org/pdp-access).
Specialty Certification
The CDR also offers Board certification in a number of specialty areas such as child nutrition, renal nutrition, and oncology nutrition. Far fewer practitioners hold these credentials. As of May 23, 2016, Arizona has 39 Board Certified Specialists in Pediatric Nutrition, 19 Board Certified Specialists in Oncology Nutrition, and 16 Board Certified Specialists in Sports Dietetics.
Registered Dietitian certification is a prerequisite for any of these specialty certifications. The dietitian must document work experience in the specialty area in order to be approved to take the examination. Education can substitute for a portion of the experience. However, in all instances, the dietitian will need at least 1,200 qualifying practice hours.
Achieving Certified Nutrition Specialist (CNS) Certification
The Certified Nutrition Specialist (CNS) certification is another well-respected credential; it is referenced in some state licensing laws. The CNS is available from the Board for Certification of Nutrition Specialists. It is a graduate level credential. Individuals who already have degrees in healthcare fields may find the pathways shorter. Credit hour requirements are higher for supportive science coursework than they are for nutrition per se.
CNS candidates must have 1,000 hours of supervised practice. This will not necessarily be a formal program (http://www.nutritionspecialists.org/info-page/faqs). Like Registered Dietitians, Certified Nutrition Specialists are required to take a multiple choice examination. The examination covers nutrition principles, nutrients and human health, nutrition assessment, and client monitoring and intervention.
Medical doctors can earn the CNS credential. Most requirements are the same are the same as they are for other practitioners; however, medical doctors are expected to submit five case studies.
Application materials can be downloaded from the website of the Certification Board (http://www.nutritionspecialists.org/become-cns/cns-nutrition-and-health-professionals). Recertification is based on continuing education.
Additional Information
The Commission on Dietetitian Registration can be reached at by telephone at 1 (800) 877-1600 Ext. 5500 or by email at 'cdr at eatright.org'. Additional contact information is available online (https://www.cdrnet.org/contact).
Arizona has a state affiliate of the Academy of Nutrition and Dietetics (http://www.eatrightarizona.org). The Arizona Academy of Nutrition and Dietetics can provide information about how to meet dietitian credentialing requirements.
The Center for Nutrition Advocacy has provided a list of third party nutrition-related certifications as well as some discussion of certification and licensure (http://nutritionadvocacy.org/nutrition-professional).