Dietician License Requirements: How to Become a Dietitian in Alaska
Alaska licenses both dieticians and nutritionists and sets separate standards for each. Nutritionist is a graduate level profession while the dietician credential can be obtained with a degree at the bachelor's level. Professionals with either credential are under the jurisdiction of the Dieticians and Nutritionists Program.
Licensure can be attained by meeting standards set by third party organizations. Dieticians must meet the standards of the Commission on Dietitian Registration. Nutritionists have a choice. They may seek certification through the Board for Certification of Nutritional Specialists or meet standards delineated in Alaska Statute. The two pathways are substantially different.
<!- mfunc feat_school ->
Featured Programs:
Sponsored School(s)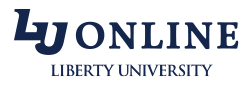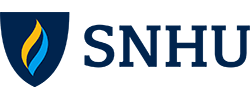 <!- /mfunc feat_school ->
Select an Alaska Licensed Dietitian Topic:
<!- mfunc feat_school ->
Featured Programs:
Sponsored School(s)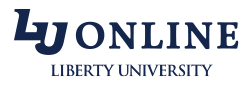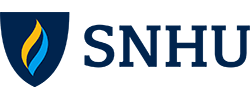 <!- /mfunc feat_school ->
Alaska Dietician Requirements
A prospective dietician must earn certification as a Registered Dietician (RD) through the Commission on Dietetic Registration.
The prospective dietician will need to earn a degree at at least the baccalaureate level. U.S. programs must be housed in regionally accredited institutions. Programs must meet the academic standards of the Accreditation Council for Education in Nutrition and Dietetics (ACEND). ACEND has provided a directory of accredited programs (http://www.eatrightacend.org). A student may begin by enrolling in a coordinated program or a didactic program.
The individual will need to complete a pre-professional experience of at least 1,200 hours. The experience may be integrated into a coordinated program or may be completed separately as internship. In either case, it should be accredited by ACEND. Candidates who have taken didactic programs but not matched to internships may complete Individualized Supervised Practice Pathways (ISPPs).
Certification depends on passing the Registration Examination for Dietitians. The exam is multiple choice and is delivered via computer at Pearson VUE assessment centers.
Additional information is available from the Commission on Dietetic Registration (https://www.cdrnet.org/certifications/registered-dietitian-rd-certification).
Nutritionist Requirements
An individual may be licensed as a nutritionist on the basis of a qualifying graduate degree and 900 hours of supervised work experience. The master's or doctoral degree may be in any of the following fields: clinical nutrition, community nutrition, public health nutrition, food and nutrition, nutrition education, human nutrition.
The prospective licensee may instead meet the requirements for Certified Nutrition Specialist (CNS). The CNS certification is also dependent on graduate level education. The Certification Board can accept a degree in nutrition or in a related healthcare field, provided that the individual has met curriculum requirements. The student will need six semester hours of biochemistry, three semester hours of anatomy or A/P, and twelve additional semester hours of clinical or life sciences, as well as nine semester hours specifically in nutrition. Nutrition coursework may also be credited toward the clinical or life sciences requirement.
The experience requirement is set slightly higher: 1,000 hours. The candidate will need to pass the Certification Examination for Nutrition Specialists. Additional information is available from the Board for Certification of Nutrition Specialists (http://www.nutritionspecialists.org/become-cns/cns-nutrition-and-health-professionals).
Statute also references diplomate status through the American Board of Nutrition as being license-qualifying. This option, however, is available only to doctoral level healthcare professionals.
The Application Process
Applications are found on the website of the Department of Commerce, Community, and Economic Development https://www.commerce.alaska.gov/web/cbpl/ProfessionalLicensing/DietitiansNutritionists/ApplicationsandForms.aspx.
Nutritionists who apply on the basis of education and examination will need to submit official transcripts. They will use the Report of Experience form to document the required 900 experience hours. Those who are nationally certified by the Board for Certification of Nutritional Specialists will instead verify their certification; the licensing agency has also provided a form for this purpose.
Individuals who answer "yes" to professional fitness questions will be required to provide additional documentation.
Applicants for either credential pay a $100 application fee and $125 licensing fee; the application fee is nonrefundable. It costs an additional $20 to have a wall certificate issued.
The applicant will need to attach a small photograph to the application and have the form notarized. He or she will sign an information release.
Applications can be mailed to the Dietitians and Nutritionists Program in Juneau.
Applicants can expect a three to four week processing time.
Out-of-State Licensees
An applicant may be licensed by credentials if he or she holds a license in a state or Canadian province that has requirements that are at least equally stringent.
Applicants must provide license verification from all states where a license has been held. The verification form is included in the application packet.
License Renewal
Dietician and nutritionist licenses are renewed on a biennial basis. Currently, licenses are set to expire on odd-numbered years at the end of the year. The first licensing period is typically shorter, but professionals who are licensed near the end of a renewal cycle will have a slightly longer initial licensing period.
Additional Information
The Dieticians and Nutritionists Program is under the banner of the Alaska Division of Corporations, Business and Professional Licensing (http://professionallicense.alaska.gov/DietitiansNutritionists). Licensing questions may be addressed to 'license at alaska.gov'. The Licensing Examiner can be reached by telephone at (907) 465-2694.
Licensing laws for dieticians and nutritionists are found in Alaska Statute 08.38 (https://www.commerce.alaska.gov/web/cbpl/ProfessionalLicensing/DietitiansNutritionists/StatutesRegulations.aspx). General licensing laws also apply. Applicants should be aware that standards change periodically. There were changes to the dietician and nutritionist licensing act and application forms in late 2015. Individuals who would like notification of proposed regulations can ask to be added to the mailing list. They may mail the regulations specialist; the address is found in the application packet.
The Alaska Dietetic Association is an additional professional resource (http://www.eatrightak.org).