Dental Assistant Requirements in Wyoming: A Formal Dental Assistant School in Wyoming can Pave the Way
Wyoming does not require dental assistants to register with the Board, at least not in all instances. However, dental assistants who work in settings where anesthesia or sedation are used are expected to be CPR-certified. Moreover, registration is required for one common dental assisting duty: x-rays.
As of 2016, Wyoming no longer has an official qualification process for dental assistants who perform fit and fissure sealants.
Wyoming dental assistants have the option of pursuing education and/ or certification at a level that is generally accepted nationwide. The initial outlay of time may be greater. However, these steps can facilitate the credentialing process in some other states.
Select a Wyoming Dental Assistant Topic:
<!- mfunc feat_school ->
Featured Programs:
Sponsored School(s)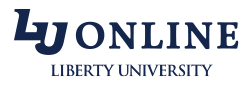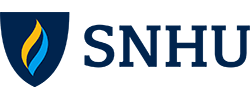 <!- /mfunc feat_school ->
Dental Assistant Education and Certification Options
Some prospective dental assistants opt for formal programs that teach concepts such as anatomy and terminology, sterilization and infection control, chairside assistance, and basic laboratory and front office procedures.
Although Wyoming does not have any programs that are accredited by the Commission on Dental Accreditation, students do have the option of completing programs that include hands-on training and even internship.
Dental assistants can achieve voluntary national accreditation through the Dental Assisting National Board (DANB). In order to be certified as a Certified Dental Assistant (CDA), the candidate will need to meet experience or education requirements (http://www.danb.org/Become-Certified/Exams-and-Certifications.aspx). A candidate who has not pursued CODA-accredited education can achieve eligibility after 3,500 work experience hours; the dental assistant will also need to provide documentation of having achieved a high school diploma or general equivalency diploma. CPR certification is a requirement for candidates who qualify under either pathway. The candidate will need to pass three examinations: Radiation Health and Safety (RHS), Infection Control (ICE), and General Chairside Assisting (GC). Students may take the ICE and RHS before completing experience requirements.
The Dental Assisting National Board also offers the National Entry Level Dental Assistant (NELDA) credential. Two of the examinations are the same as those required at the CDA level: Infection Control and Radiation Health and Safety. However, a candidate will not take the GC at this stage. Instead, he or she will take the Anatomy, Morphology and Physiology (AMP) Examination.
Like the CDA, the NELDA has prerequisite requirements. However, they are more modest. A candidate can qualify by experience after just 300 hours. There is also an education option. The range of program choices is somewhat broader. A person can, for example, qualify on the basis of a U.S. workforce program. The NELDA is designed to be held for only a limit time period.
Dental Radiography Requirements in Wyoming
In order to be registered in dental radiography, a dental assistant will need to complete an approved course or pass an examination. The program may be explicitly approved by Wyoming or may be taken through a CODA-accredited program.
The current application packet asks applicants to verify one of the following:
CDA certification
Completion of a 16-hour Board-approved course, plus documentation of out-of-state credentialing
Completion of a course through the Washington Dental Association
The Dental Assisting National Board has stated that the Radiation Health and Safety Examination is qualifying (http://www.danb.org/en/Meet-State-Requirements/State-Specific-Information/Wyoming.aspx). Candidates may wish to confirm that it will be accepted when taken as a stand-alone examination.
The RHS covers the following content areas:
Patient and operator safety
Regulations and quality control
Expose and evaluate
Infection control
'Expose and evaluate' includes digital radiography and conventional film, intra-oral and extra-oral acquisition, management of patients (including those with gag reflex issues), and mounting and labeling, among other concepts. Infection control incorporates standard precautions based on American Dental Association (ADA), Centers for Disease Control (CDC) and Occupational Safety and Health Administration (OSHA) guidelines.
The examination is computer adaptive. Application materials include suggested resources (http://www.danb.org/Become-Certified/Exams-and-Certifications/RHS-Exam.aspx). Candidates have the option of taking a review course through a DANB affiliate.
The Radiograph Exposure Application Process
Radiograph exposure applicants can be downloaded from the website of the Wyoming Board of Dental Examiners (http://dental.wyo.gov/professionals/dental-assistant-forms).
The application includes questions about practice history.
There is a $30 application fee. The applicant will need to document lawful presence within the United States.
Applications are generally mailed. However, they can also be hand delivered to the Board office in Cheyenne.
Radiography permits must be renewed annually. They expire at the end of the calendar year. Thus, the first qualification period is generally shorter than one year.
Pit and Fissure Sealants Requirements
In the past, a dental assistant could be qualified to perform pit and fissure sealants on the basis of a CODA-accredited course, Board-approved course, or passing scores on the DANB Sealants Examination. Dental assistants are now allowed to apply sealants under direct supervision without obtaining a state credential.
The Dental Assisting National Board still offers the Sealants Examination (SE) though it no longer changes the official scope of practice in Wyoming.
Additional Information
Information is available from the Wyoming Board of Dental Examiners. The Board can be reached by telephone at (307) 777-7387. Rules are posted on the Board website (http://dental.wyo.gov/board/rules). Candidates should be aware that these change periodically.