Become a Dental Assistant in Wisconsin: Dental Assistant Training in Wisconsin can be On-the-Job or Formal
Wisconsin dental assistants are under the jurisdiction of the Wisconsin Dentistry Examining Board, at least in an indirect way. Dental assistants are not themselves licensed, but they can carry out only those duties that have been delegated to them by licensees.
Wisconsin dentists have the responsibility of ensuring that their assistants are competent. State code prohibits dentists from delegating certain types of duties; it also states that they must provide training for duties that they delegate.
Select a Wisconsin Dental Assistant Topic:
Wisconsin Dental Assistant Scope of Practice
Allowable practice is described in Chapter DE 12: Delegation of Functions to Unlicensed Persons (http://dsps.wi.gov/Boards-Councils/Administrative-Rules-and-Statutes/Dentistry-and-Dental-Hygiene-Administrative-Rules-and-Statutes/). Wisconsin specifically prohibits delegation of some dental acts, including oral screening, scaling, and application of dental sealants — the latter being a duty that is allowed in many states. Wisconsin dental assistants may perform some types of tooth polishing; this is an area where some states mandate very specific training.
<!- mfunc feat_school ->
Featured Programs:
Sponsored School(s)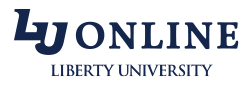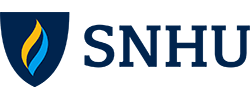 <!- /mfunc feat_school ->
Dentists can delegate many remediable tasks: those that could, if necessary, be corrected without professional intervention. Wisconsin code states that dentists must provide training before assigning remediable tasks but is not specific about what this training will entail.
The Dental Assisting National Board has provided interpretation about the allowable scope of duty for Wisconsin dental assistants (http://www.danb.org/Meet-State-Requirements/State-Specific-Information/Wisconsin.aspx).
The Wisconsin Dental Association lists taking and developing x-rays, sterilizing equipment, taking impressions of teeth, and performing coronal polishing as common duties; this is in addition to general chairside assistance (http://www.wda.org/your-oral-health/dental-education-careers#assistant).
Employer Expectations
High school graduation or equivalency is generally regarded as the minimum educational level. Many employers state this in their job postings. However, some employers do express a preference for candidates with formal dental assisting education. Some state a preference for those who hold national dental assisting certification. Many Wisconsin employers note CPR certification among the requirements; CPR requires only brief training, but the training does need to be hands-on.
Personal qualities are considered very important, and some employers will train their desired candidate. The hire is likely to be someone who interacts easily and communicates well, who can project calm and assure fearful dental patients that things will be just fine. Bilingualism is an asset for some positions. Some employers seek dental assistants who can work comfortably with particular populations, for example, children or people who have HIV or systemic diseases.
Duties are varied, and many dental assisting positions require significant technical skill. Employers may list manual dexterity among the aptitudes. Technical skills can be demonstrated through formal education or past experience.
The Wisconsin Dental Association notes that prospective dental assistants may wish to find out whether offices in their vicinity prefer to do on-the-job training or hire individuals who have had specific types of training.
Voluntary National Certification
The Dental Assisting National Board (DANB) offers a number of certifications. The Certified Dental Assistant (CDA) is the most widely recognized and accepted dental assisting credential nationwide.
CDA Certification: CDA examinations are multiple choice. In order to complete the examination process, however, a candidate must meet standards for education or experience. The Dental Assisting National Board (DANB) recognizes formal dental assisting programs as certification-qualifying only if they are accredited by the Commission on Dental Accreditation. However, a dental assistant who attends a non-accredited program or trains on the job can qualify after accruing two years of chairside experience. Wisconsin has six CODA-accredited programs, all of which are housed in technical colleges.
Dental assistants may choose to take some CDA component examinations before they have achieved certification eligibility. The Radiation Health and Safety (RHS) examination tests concepts that are relevant to taking and developing x-rays. Many states have specific mandates for dental assistants who perform radiography, and some accept the RHS as a qualification pathway. Wisconsin dental assistants — and prospective dental assistants – can choose to take the exam to demonstrate foundational knowledge. They may also opt to take the Infection Control (ICE) examination to demonstrate foundational knowledge of sterilization and other infection control concepts.
NELDA Certification: The RHS and ICE are also component examinations of DANB's entry-level credential: National Entry Level Dental Assistant, or NELDA. A NELDA candidate will also need to take the Anatomy, Morphology, and Physiology (AMP) exam (http://www.danb.org/Become-Certified/Exams-and-Certifications/NELDA.aspx). A NELDA candidate can qualify by experience after as little as 300 hours. There is also an education pathway. The dental assistant can take all three exams before meeting education or experience requirements, but does need to meet them within three years. The application packet includes detailed information.
The Wisconsin Dental Association has expressed support for DANB certifications and notes that the entry-level credential can jump-start one's career.
Other DANB Certifications: Dental assistants can pursue specialized DANB credentials such as Certified Orthodontic Assistant (COA) or Certified Preventive Functions Dental Assistant (CPFDA). However, whatever concepts dental assistants choose to study – and to have validated through national testing – they are still bound to the scope of practice defined by their own state.
DAANCE Certification: The Dental Anesthesia Assistant National Certification Examination (DAANCE), offered by the Association of Oral and Maxillofacial Surgeons, is relevant to some positions (http://www.aaoms.org/continuing-education/certification-program-daance). However, a dental assistant cannot pursue the credential until he or she is in a qualifying position. The employer may state in the job posting that the hire will be expected to earn the certification within a specified time period.
Additional Information
General information about dental assistant practice is available from the Wisconsin Dentistry Examining Board (http://dsps.wi.gov/Default.aspx?Page=f0065f0c-237e-4a71-870a-6d059bc6cbee).
Certification information is available from the Dental Assisting National Board (http://www.danb.org/).