How to Become a Dental Assistant in West Virginia: Dental Assistant School in WV is an Option to Look into.
West Virginia does not set minimum requirements for dental assistants who perform basic duties; nor does the state set minimum requirements for those who take x-rays. In these instances, requirements are left to the discretion of the individual dentist. Some advanced duties are, however, dependent on attainment of a state credential.
The amount of Dental Assistant training in WV required for individual expanded function permits is, in most cases, brief. However, dental assistants have the option of pursuing formal education in dental assisting.
Select a West Virginia Dental Assistant Topic:
Becoming a Dental Assistant in WV: Optional Steps
Prospective dental assistants have the option of completing post-secondary certificate programs in dental assisting. They also have the option of earning third party national certification.
<!- mfunc feat_school ->
Featured Programs:
Sponsored School(s)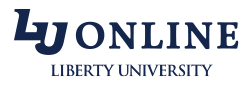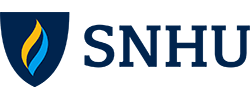 <!- /mfunc feat_school ->
The most widely recognized certification is the Certified Dental Assistant (CDA) credential issued by the Dental Assisting National Board. A dental assistant who has attended a program accredited by the Commission on Dental Accreditation (CODA) will have met requirements to complete the examination process; the student can be approved to test when he or she is nearing program completion. A dental assistant who does not attend a CODA-accredited program can meet prerequisite requirements after attaining two years of experience.
The Dental Assisting National Board offers a credential for dental assistants who do not yet qualify for CDA: National Entry Level Dental Assistant (NELDA).
Becoming a Dental Assistant Qualified in Expanded Duties
Certificates are issued by the West Virginia Board of Dentistry (WVBD). In order to be qualified to perform expanded duties, a dental assistant will need to complete a Board-approved course that includes content in the particular expanded duty sought. The following are standards for individual expanded duties:
Nitrous Oxide Monitoring: The course will include at least two hours of didactic instruction. The minimum passing score is 75%. The credential is dependent on earning CPR certification at the healthcare provider level. The individual may pursue certification through the American Heart Association or the American Red Cross.
Orthodontic Functions: An approved course will include at least four didactic instruction hours. The prospective certificate holder will need to perform the following clinical duties under observation by a supervising dentist:
Topical chemical conditioning for six teeth
Preparation of six teeth for appliance or restoration, utilizing a power-driven hand piece
Restorative Functions: The improved course will include at least six didactic instruction hours. The dental assistant will need to apply anticariogenic agents on at least four patients and perform the following procedures on at least six teeth each:
Placement of retraction cord for crown impressions
Application of pit and fissure sealants
Topical chemical conditioning
Preparation for appliance or restoration
Earning a Coronal Polishing Permit
In order to receive a permit authorizing supragingival and coronal polishing on children's teeth, a person will need to work for at least two years as a clinical dental assistant and will need to accrue at least 3,000 hours of experience.
A coronal polishing course will be at least three hours. The prospective permit holder will need to earn at least 75% on a test. A supervising dentist will verify clinical competency for procedures (as performed on five patients).
Becoming a Qualified (Anesthesia) Monitor
Dental assistants are among those who can become 'qualified monitors'. A qualified monitor is allowed some duties that are beyond those permitted of a dental assistant who has qualified only in visual monitoring of patients who have had nitrous oxide.
Training will include monitoring of vital signs, recognition and response to emergency situations, and use of both sphygmomanometer and stethoscope. A qualified monitor who provides monitoring for limited enteral or comprehensive parenteral sedation (conscious or moderate sedation) will need to go through a third party training program. The Board can accept programs that are offered under the auspices of either the American Association of Oral and Maxillofacial Surgeons (AAOMS) or the American Academy of Pediatric Dentistry (AAPD); other equivalent programs may be accepted.
The AAOMS has a program that includes self-study materials and examination (http://www.aaoms.org/continuing-education/certification-program-daance). The following prerequisites are imposed: The dental assistant will need to have been in a qualifying position for at least six months and will need to hold CPR or BLS certification.
The Application Process
Application forms can be downloaded from the Board website (http://www.wvdentalboard.org/).
There is a $25 application fee for expanded function authorization in nitrous oxide monitoring or restorative or orthodontic functions.
There is a $50 application fee for Qualified Monitor.
Qualified monitor applicants will provide documentation for the highest level of sedation for which they qualify. A Level 3 applicant will provide documentation of CPR/ BLS certification, nitrous oxide monitoring certification, and third party anesthesia assistant certification.
Additional Information
Information about dental assistant requirements is available from the West Virginia Board of Dentistry (http://www.wvdentalboard.org). The Board can be reached by telephone at 877-914-8266 or by email at 'wvbde at suddenlinkmail.com'. The 'Guidelines, Position Statements & Resolutions' section of the website includes detailed information about requirements for the various expanded functions. Scope of allowable duty is described in state rule.
The Dental Assisting National Board has also provided a page of information that is specific to West Virginia (http://www.danb.org/Meet-State-Requirements/State-Specific-Information/West-Virginia.aspx).