How to Become a Dental Assistant in Washington State: Formal education and National certification are two of the paths to take
Washington State registers dental assistants; all dental assistants are under direct regulatory control. There are different levels of credentialing. Even at the basic level, there are several voluntary qualifications.
A Washington State dental assistant may have formal education in dental assisting; however, this is not mandatory. A prospective dental assistant who wishes to attain Expanded Function Dental Auxiliary (EFDA) licensing may find it advantageous to complete a particular type of program: one that is accredited by the Commission on Dental Accreditation. There is, however, an alternate route: certification through the Dental Assisting National Board.
EFDA is an advanced credential that even dental hygienists may choose to pursue.
Select a Washington State Dental Assistant Topic:
<!- mfunc feat_school ->
Featured Programs:
Sponsored School(s)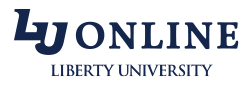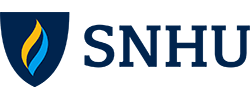 <!- /mfunc feat_school ->
Registered Dental Assistant (RDA) Requirements in WA
Washington State Registered Dental Assistants can carry out a variety of supportive tasks, from taking health histories to polishing restorations, fitting headgear, and making impressions that will be used for diagnostic purposes. Allowable duties are described in state administrative code (Requirements). The licensing agency notes that the registration requirement applies to sterilization assistants and orthodontic assistants but not to assistants who perform only data entry and note charting (FAQs).
In order to be credentialed at this level, a person must complete a Basic Life Support (BLS) program and seven clock hours of training in HIV/AIDS. The HIV/ AIDS course can be completed online (HIV Course). The requirement may be met in other ways; some dental assistants may qualify based on past training.
X-Rays: Radiography is a common dental assisting job duty. In order to operate x-ray equipment, a dental assistant must meet state training requirements. The instruction should include the following: radiation protection, equipment, and film processing. The Dental Assisting National Board notes that the Washington State Dental Quality Commission may request demonstration of competency (Meet-State-Requirements).
Monitoring of Patients under Sedation or Anesthesia: Dental assistants who monitor patients who have had deep sedation must complete 14 hours of relevant education.
Sealants: RDAs can earn sealant endorsements that will allow them to treat children in school-based programs. A dental assistant who desires this endorsement will need to complete an approved program (Approved Program Requirements). The Dental Assisting National Board has stated that required training may be completed through a CODA-accredited program or continuing education training; training completed under a Washington State dentist may also qualify. In all cases, an applicant will be expected to demonstrate 200 hours of qualifying Washington employment that included application of fluoride varnish and dental sealants.
Expanded Function Dental Auxiliary (EFDA) Requirements
Expanded Function Dental Auxiliaries have a scope of practice that includes placing and carving restorations (Expanded Function Dental Auxiliary).
EFDAs must meet both foundational and advanced training requirements. Foundational requirements may be met in either of two ways. The dental assistant may complete a CODA-accredited dental assisting program or meet requirements for Certified Dental Assistant (CDA) under Pathway II. CDA applicants complete three component exams: Infection Control, Radiation Health and Safety, and General Chairside Assisting. Pathway II applicants complete two years (3,500 hours) of dental assisting experience hours before taking the General Chairside exam. Information about CDA certification can be found on the DANB website. A dental assistant who qualifies through the CDA pathway will need to complete an additional review course.
An EFDA candidate must complete two examinations. The Western Regional Examining Board administers the clinical examination. Information is available on the WREB website. The examination is available in Spokane, Vancouver, and Kirkland as well as in several other cities in the western United States (Hygiene Exam Schedule).
The written examination is the Washington State Restorative Exam (WARE). The Dental Assisting National Board administers the WARE examination. The WARE is available at Pearson VUE testing sites. Examination applications can be downloaded from the website of the Dental Assisting National Board (State Exam Applications).
An EFDA must also meet BLS and HIV/ AIDS training requirements.
An out-of-state EFDA may be eligible for license without examination, provided that he or she has been licensed on the basis of similar requirements.
Dental Anesthesia Assistant Requirements
Dental Anesthesia Assistants provide services for oral and maxillofacial surgeons and dental anesthesiologists. Scope of practice is described in state code (Dental Anesthesia Assistant). A dental assistant who seeks this certification will need to complete a Commission-approved training course. Phlebotomy and initiation of IV lines will be among the course topics. The course will include a hands-on component; the individual will demonstrate that he or she can successfully start IV lines.
The individual will also need to complete an approved certification program. Typically, this is the Dental Anesthesia Assistant National Certification Examination (DAANCE). The Commission can also accept the California Association of Oral and Maxillofacial Surgeons (CALAOMS) Oral and Maxillofacial Surgery Assistants Course.
A DAANCE candidate will receive study materials to work through. Ultimately, the candidate will need to pass an examination.
State code allows for based on having met substantially equivalent education and training requirements.
The licensing agency will need evidence that the oral and maxillofacial surgeon or dental anesthesiologist that the Dental Anesthesia Assistant works under has a valid permit.
The Registration/ Licensing Application Process
Applications can be submitted online.
A Registered Dental Assistant pays a $40 nonrefundable application fee. There is an additional $50 fee for the sealant endorsement.
A Dental Anesthesia Assistant pays a $100 initial application fee; an Expanded Function Dental Auxiliary, $175.
Washington State dental assisting credentials are renewed annually.
Additional Information
Information is available from the Washington State Dental Quality Commission (Dental Assistant). The Commission can be reached at 360-236-4700.
The Dental Assisting National Board has provided additional discussion of Washington State requirements and scope of practice (http://www.danb.org/en/Meet-State-Requirements/). Requirements for EFDAs are summarized in the examination packet.
The Washington State Dental Assisting Association is an additional professional resource (www.wsdaa.com).