How to Become a Dental Assistant in Virginia: You have options
Virginia recognizes more than one level of dental assistant. Those at the Dental Assistant I level do not need to be licensed or registered. However, they must meet state training mandates if they will carry out certain types of delegated duty. Protected duties include taking x-rays as well as assisting with or monitoring sedation.
Dental assistants have the option of pursuing advanced training and achieving licensure at the Dental Assistant II level. Those who seek this credential – and the accompanying scope of practice – must first achieve national certification.
Select a Virginia Dental Assistant Topic:
Becoming a Certified Dental Assistant in Virginia
Certification as a Certified Dental Assistant (CDA) by the Dental Assisting National Board (DANB) is, in most cases, optional. It is a prerequisite, though, for dental assistants who will be pursuing Virginia credentialing at the Dental Assistant II level.
<!- mfunc feat_school ->
Featured Programs:
Sponsored School(s)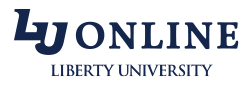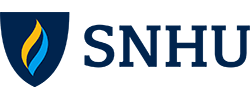 <!- /mfunc feat_school ->
A dental assistant can qualify for examination and certification by virtue of accredited education or work experience. In order to qualify by education, the individual will need to complete a program that is accredited by the Commission on Dental Accreditation (CODA). An individual who pursues a non-CODA program or trains on the job will need to accrue 3,500 experience hours before taking the General Chairside (GC) Exam and achieving certification.
The other CDA component examinations may be taken at the same time as the GC or at an earlier stage. All component examinations are administered via computer at Pearson VUE sites.
Qualifying in Dental Radiography
A dental assistant who performs dental radiography will need formal training; it may take any of several forms (http://www.dhp.virginia.gov/dentistry/dentistry_laws_regs.htm). The Board can complete a dental radiography course through a school that has a CODA-accredited program. (This does not necessarily mean completing an entire dental assisting program through a CODA-accredited program; the Virginia Board can accept courses completed through schools that have programs in dental assisting, dental hygiene, or dentistry.)
The dental assistant can instead complete a review course through the Dale Foundation (an affiliate of DANB) and then complete the DANB Radiation Health and Safety (RHS) Exam. (The RHS examination is a component of the national certification test but can also be taken on its own.)
A health professional who is certified by the American Registry of Radiologic Technologists (ARRT) is also considered qualified to do dental x-rays in Virginia.
Qualifying to Assist and Monitor Dental Sedation
A Dental Assistant can assist and monitor dental sedation (as authorized by state code) but must pursue two certifications. The dental assistant will need Basic Life Support (BLS) or other approved training. He or she will also need certification by either the American Association of Oral and Maxillofacial Surgeons (AAOMS) or the American Dental Society of Anesthesiology (ADSA).
In order to begin the AAOMS certification process, a person must work under a qualifying professional for at least six months. The AAOMS will provide self-study materials; the candidate will be certified by examination.
The ASDA also has an on-demand certification program (http://www.adsahome.org/). Assistants can instead attend in-person trainings in Chicago or Las Vegas, or in the city where the Annual Session is held; the 2017 Annual Session is in Portland. The assistant course can be completed in just two days.
ASDA or AAOMS certification is also mandatory for any Dental Assistant II who carries out duties described in 18VAC60-21-260.
The qualifying dentist is responsible for ensuring that assistants who engage in protected duties meet training requirements.
Meeting Dental Assistant II Requirements in Virginia
A dental assistant will need to be credentialed at the Dental Assistant II level if he or she wishes to be delegated any of the following advanced functions:
Pulp capping procedures
Packing and carving amalgam restorations
Placing and shaping composite restorations with a hand piece
Taking final impressions
Using a non-epinephrine retraction cord
Cementing crowns and bridges (after dentist adjustment)
The prospective Dental Assistant II will need training beyond that which is required for CDA; CDA status is a prerequisite for program entry. The program will include didactic instruction and laboratory and clinical experiences.
The didactic component will be at least 50 hours. It will include operative dentistry as well as dental anatomy. This component may be completed online.
Laboratory and clinical experiences are organized into four modules:
Amalgam restorations (with laboratory experience in pulp capping)
Composite restorations (with laboratory experience in pulp capping)
Final impressions and retraction cord
Cementing of crowns and bridges
Clinical experience may be obtained in a dental setting. The Board has set minimum hours for laboratory and clinical experiences in each of the above four modules. Laboratory experience ranges from 20 to 60 hours for each module. Clinical experience ranges from 40 to 120 hours. The composite restoration module is the lengthiest; amalgam restoration is second.
The Dental Assisting National Board states that Virginia code is interpreted in way that allows an individual to be licensed without having taken all modules, and that individual programs may be structured in different ways (http://www.danb.org/Meet-State-Requirements/State-Specific-Information/Virginia.aspx). The current application form asks the program to note what expanded functions the individual has been trained in.
An out-of-state dental assistant may qualify by endorsement. If the licensing/ registration standards are not at least substantially equivalent to those of Virginia, the dental assistant will need to demonstrate recent work experience (with at least 24 months out of the prior 48 in a position that involved carrying out expanded functions). Among the areas where substantial equivalency would need to be demonstrated is the number of training hours.
The Dental Assistant II Application Process
Dental Assistant II application forms can be downloaded from the Board website (http://www.dhp.virginia.gov/dentistry/dentistry_forms.htm#Assistant). The prospective DA II will need to read applicable laws and rules before making application.
The dental assistant will need to document status as a CDA.
An individual who is qualifying by examination will need to have his or her program complete an education form. The licensing agency will also look for documentation of course completion.
There is a $100 application fee.
Registration is renewed annually.
Additional Information
Information is available from the Virginia Board of Dentistry (https://www.dhp.virginia.gov/dentistry/). The Board can be reached by telephone at 804-367-4538.
Regulations are subject to change. There were changes in late 2015.
The Virginia Dental Assistants Association is a state professional organization (http://virginiadentalassistants.org).