Dental Assistant Requirements in Utah: A Dental Assistant School in Utah can help you meet the requirements
The Utah Board of Dentist and Dental Hygienist Licensing sets requirements for dental assistants who have x-ray duties. The state also mandates CPR certification. Most requirements, though, are left to the discretion of the individual employer. Dental assistants work under the supervision of Board licensees.
Select a Utah Dental Assistant Topic:
Utah Dental Assisting Scope of Practice
The Utah Dentist and Dental Hygienist Practice Act Rule includes a section about use of unlicensed personnel as dental assistants. The Board has provided a list of tasks that cannot be delegated to dental assistants. Dental assistants cannot, for example, use any rotary instruments other than rubber cup polishing instruments. The list is similar to the list in many other states, but there are some differences. Some states, for example, allow highly trained dental assistants to place restorations; Utah explicitly forbids the practice.
<!- mfunc feat_school ->
Featured Programs:
Sponsored School(s)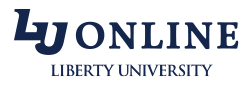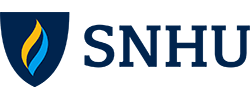 <!- /mfunc feat_school ->
Dental Assistant Program and Education Options in Utah
Prospective dental assistants have the option of pursuing formal education in dental assisting. A student can often complete a basic dental assisting program in about 12 weeks. Some programs are considerable longer. The program may include an office assistant component.
A dental assistant may return to school to learn additional skills such as orthodontic assisting. An orthodontic assisting student will develop skills such as making models and adjusting brackets.
The program may include an approved radiography course. A student may graduate with both CPR and x-ray certification.
Employer Expectations
High school graduation or GED is frequently listed as the minimum educational level. Some employers, though, do want to see formal education in dental assisting. They may ask for specific skills. For example, an orthodontic office may seek someone who knows how to make dental impressions.
A dental assisting job may include some front office duties. In this instance, the dental office will look for some level of computer literacy. Employers may desire familiarity with specific types of program, for example, Dentrix.
Personal attributes are very important. 'Friendly' and 'outgoing' are among the traits that may be sought. The employer may specify that the person should work well with children. Bilingualism in Spanish is desirable for some positions.
Manual dexterity is a must. Jobs at mobile clinics may require lifting ability.
Mandatory CPR Certification
Utah dental assistants must hold CPR or Basic Cardiac Life Support (BCLS) certification.
X-Ray Requirements
A Utah dental assistant may be authorized for dental radiography duties on the basis of having completed a course that was accredited by the Commission on Dental Accreditation (CODA).
The dental assistant can instead complete a course that is approved by the Utah Dentist and Dental Hygienist Licensing Board. Board-approved courses include ten required elements:
Orientation
Terminology
Basic anatomy and pathology (as they relate to dental radiography)
Infection control (as it relates to dental radiography)
Basic radiation physics
Radiation protection
Radiation biology
Factors that impact biologic response to radiation (and to repeat exposure)
Intra-oral and extra-oral techniques
Processing techniques
A dental assistant can also be authorized for x-ray duty on the basis of having passed the Radiation Health and Safety Examination (RHS) offered by the Dental Assisting National Board. The RHS is a computer adaptive multiple choice examination; it covers technique and radiology-related infection control as well as radiation safety. The Dental Assisting National Board offers a review course through an affiliate, the Dale Foundation.
Registration materials can be downloaded from the DANB website (http://www.danb.org/). There is a $250 fee; individuals who opt to take multiple examinations as part of a national certification process pay a reduced fee for each component exam. Approved candidates take their examinations at Pearson VUE assessment centers.
Voluntary Dental Assistant Certification Options
Some candidates take the RHS as part of the credentialing process for Certified Dental Assistant (CDA). A dental assistant is not eligible for national certification as a CDA until he or she has accrued two years of experience (unless he or she attends a CODA-accredited program). Utah has just one CODA-accredited program; the vast majority of the state's programs do not hold this accreditation. The CODA-accredited program lasts just over a year. Like all accredited programs, it includes an externship.
The voluntary CDA credential is dependent on completing three component examinations. A candidate can take the RHS and the Infection Control Examination (ICE) without meeting certification prerequisites (http://www.danb.org/Become-Certified/Exams-and-Certifications/RHICE-Exam.aspx). The candidate will need to meet certification standards before taking the General Chairside Examination (GC).
The RHS and ICE are also component examinations for another DANB certification, the National Entry Level Dental Assistant, or NELDA. NELDA certificate holders must also pass the Anatomy, Morphology and Physiology (AMP) Examination. Those applying for the NELDA through the experience pathway need demonstrate only 300 hours.
Dental Assistants may achieve other certifications such as or Certified Orthodontic Assistant (COA). Whatever skills they learn, they will be bound to the Utah scope of practice.
Additional Information
Utah dental assistants are under the indirect control of the Utah Dentist and Dental Hygienist Licensing Board (http://www.dopl.utah.gov/licensing/dentistry.html) The Board operates under the banner of the Utah Division of Occupational and Professional Licensing (DOPL). There are periodic changes to standards and requirements. There were amendments to rules in late 2015.
The Dental Assisting National Board has also provided information about Utah scope of practice (http://www.danb.org/Meet-State-Requirements/State-Specific-Information/Utah.aspx).