Dental Assistant Requirements in South Carolina: A Dental Assistant School in South Carolina can provide a shorter pathway
South Carolina sets minimum standards for dental assistants who perform some, but not all, duties. In most cases, dental assistants do not hold state certification or licensure. However, those that provide monitoring of nitrous oxide must apply to the Board.
Select a South Carolina Dental Assistant Topic:
Dental Assistant Scope of Practice
The South Carolina Board of Dentistry (SCBD) sets scope of practice for dental assistants and Expanded Duty Dental Assistants (EDDAs). Among the functions that a general dental assistant may be asked to perform are the following: taking vital signs; charting restorations and missing teeth; placing and removing matrix, periodontal packs, and orthodontic ligatures; and providing chairside assistance (http://www.llr.state.sc.us/POL/Dentistry/index.asp?file=faq.htm).
Among the additional functions that may be delegated to an EDDA are applying pit and fissure sealants, placing and removing socket dressing, placing temporary restorations, and removing excess cement. EDDAs can make impressions for study models. However, many laboratory duties are reserved for dental technicians. South Carolina is one of just a few states that requires dental technicians to hold state or national registration.
<!- mfunc feat_school ->
Featured Programs:
Sponsored School(s)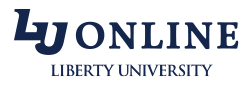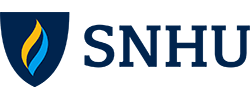 <!- /mfunc feat_school ->
Dental Assistant School in South Carolina and Other Educational Options
Dental assistants have the option of pursuing formal education. Some South Carolina employers note that they seek candidates who are dental school graduates or who have formal training or experience. There can be advantages to graduating from a program that is accredited by the Commission on Dental Assisting Accreditation, the accrediting arm of the American Dental Association (ADA). Graduates of accredited programs have a shorter path to EDDA qualification.
Qualifying to Perform Dental Radiography
One does not have to be an EDDA to operate x-ray equipment. South Carolina regulation does mandate that dental radiographers complete structured courses. There are several educational options. Radiation safety courses that are offered through ADA-accredited schools are acceptable.
The Dental Assisting National Board (DANB) states that a dental assistant can qualify by examination (http://www.danb.org/en/Meet-State-Requirements/State-Specific-Information/South-Carolina.aspx). In order to qualify by national examination, the dental assistant must, at minimum pass the DANB Radiation Health and Safety component examination.
The RHS is a component of the Certified Dental Assistant (CDA) examination. In order to complete the CDA examination process, a dental assistant must document either CODA-accredited education or the equivalent of two years of work experience. This is not required of candidates who seek only to take the RHS. (A dental assistant who has not met CDA requirements may also take the DANB Infection Control component examination if he or she chooses.)
Also acceptable is a certificate issued by the South Carolina Dental Association. The South Carolina Dental Association notes that dental assistants who complete out-of-state programs must take the South Carolina Radiation Safety Exam (http://www.scda.org/resources/radiationsafety).
Examination registration information can be found on the SCDA website (http://www.scda.org/resources/radiationsafety). Dental assistants who seek to take the exam will verify three months of dental assisting experience under a South Carolina dentist. Currently, the examination is offered four times a year, with registration due two weeks in advance.
The dental assistant does not apply directly to the Board for the authority to take x-rays. However, dentists must certify that any assistants under their supervision who take x-rays have had the necessary training.
Expanded Duty Dental Assistant
A person can become an EDDA by graduating from a CODA-accredited program or accruing two years of chairside work experience.
Qualifying to Carry out Nitrous Oxide Monitoring
Nitrous oxide monitoring entails monitoring of patients who are under conscious sedation. The foundation for certification in nitrous oxide monitoring is EDDA status. The dental assistant will also need to complete a course in nitrous oxide monitoring and pass an examination. The course is to have been completed within the three-year period prior to application.
The South Carolina Board has a course approval process. A list of nitrous oxide monitoring courses can be found in the FAQ section of the Board website (http://www.llr.state.sc.us/POL/Dentistry/index.asp?file=faq.htm).
The candidate will need to take the State Board Nitrous Oxide Monitoring Examination. A candidate who needs to retake will submit a retake application. Some limits are placed on re-examination.
The certificate holder will need CPR certification. The licensing agency notes that online CPR courses are not creditable.
Out-of-state certificate holders will need to submit course outlines as well as certificates.
The Application Process
Nitrous oxide certification costs $25. Applications can be filed online. Forms can be downloaded from the website of the South Carolina Board of Dentistry.
A dental assistant who has qualified as an EDDA based on completion of an accredited program will include a copy of his or her certificate of completion. A dental assistant who has qualified based on experience will include a letter on letterhead. In each case, the licensing agency will look for a copy of the nitrous oxide course completion document; the course must have been taken during the prior three year period.
Applicants must include copies of their ID and social security card. They will need to attest to citizenship or other qualifying status. The citizenship form requires notarization. Applicants who are not citizens must provide documentation.
Additional Information
Information is available from the South Carolina Board of Dentistry (http://www.llr.state.sc.us/POL/Dentistry/index.asp). The Board can be reached by telephone at (803) 896-4599 or by email at 'Contact.Dentistry at llr.sc.gov'.