How to Become a Dental Assistant in Rhode Island: Meeting Rhode Island's Dental Assistant Requirements
Rhode Island, like most states, differentiates between types of dental assistant. Individual dentists determine qualifications for assistants who perform routine supportive duties. In order to be authorized to perform advanced intraoral functions or to assist a maxillofacial surgeon, though, the dental assistant must meet state mandates and achieve national certification.
The approved certifying body for dental assistants is the Dental Assisting National Board (DANB). The approved certifying body for maxillofacial surgeon assistance is the American Association of Oral and Maxillofacial Surgeons (AAOMS). Rhode Island has passed a law to begin issuing licenses to maxillofacial surgeon assistants, but as of late 2016 the process has not yet begun.
Select a Rhode Island Dental Assistant Topic:
Qualifying to Carry Out Radiography Duties as a Dental Assistant in Rhode Island
A dental assistant who will be performing dental radiology must complete a course in radiography through a school that has a program that is accredited by the Commission on Dental Accreditation (CODA).
<!- mfunc feat_school ->
Featured Programs:
Sponsored School(s)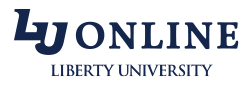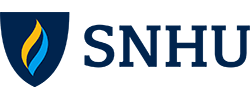 <!- /mfunc feat_school ->
Becoming a Certified Dental Assistant in Rhode Island
In order to be authorized to perform advanced functions, the dental assistant will need to achieve third party credentialing as a Certified Dental Assistant, or CDA. A prospective CDA can meet prerequisite requirements in either of two ways: by completing a dental assistant program that is accredited by CODA or by accruing 3,500 work experience hours. Rhode Island has one CODA-accredited program. The Dental Assisting National Board has provided a list of CODA-accredited programs around the nation (http://www.danb.org/en/The-Dental-Community/Dental-Assistants/Dental-Assisting-Programs/CODA-Accredited-Dental-Assisting-Programs.aspx). Prospective students are advised to confirm that information is current.
Some professionals qualify by alternate training. Among those eligible are internationally educated dentists.
A prospective CDA will also need to demonstrate CPR certification. DANB has provided a list of approved providers (http://www.danb.org/Become-Certified/Exams-and-Certifications/DANB-Accepted-CPR-Providers.aspx).
The candidate will need to take three examinations: Infection Control (ICE), Radiation Health and Safety (RHS), and General Chairside Assisting (GC). Candidates can take the ICE and RHS examinations before meeting prerequisite requirements or wait to take all three together.
The application includes a breakdown of course content as well as a description of examination policies. Examination blueprints provide detailed content outlines. The Radiation Health and Safety examination includes radiographic processes as well as safety considerations. The General Chairside Assisting examination covers patient education and office procedures as well as materials and procedures; candidates must demonstrate that they know how to record information and handle emergencies. Environmental asepsis, equipment sterilization procedures, and occupation safety are among the concepts tested on the Infection Control exam.
Examinations are selected response. They are delivered via computer at Pearson VUE centers. The application processing period may be as much as four weeks. An approved candidate will be granted a 60-day eligibility window.
The fee is $425 when all examinations are taken together. Taking examinations singly will increase costs. Changing the examination window generally also results in additional fees.
Rhode Island requires that a person not only become certified but remain certified. CDAs must meet DANB recertification requirements (http://www.danb.org/Maintain-Certification.aspx). Recertification is dependent on meeting a continuing education requirement. The American Dental Assistants Association is among the approved providers. There are multiple avenues for earning continuing education. Some dental assistants choose to go through the Professional Development Examination Program (PDEP).
CDAs must maintain current CPR certification. Higher level certifications (BLS or ACLS) are acceptable. CPR certification is not credited as continuing education.
Becoming a Maxillofacial Surgeon Assistant in Rhode Island
Prospective maxillofacial surgeon assistants will want to stay apprised of regulatory developments. The following are among current stated standards:
Rhode Island has adopted the Dental Anesthesia Assistant National Certification Examination (DAANCE) as the examination for maxillofacial surgeon assistants.
A candidate must meet AAOMS prerequisite requirements before seeking examination. He or she will need to work for six months in the employ of a dentist who holds an anesthesia permit or is a fellow of the American Association of Oral and Maxillofacial Surgeons.
The candidate must demonstrate CPR or Basic Life Support (BLS) certification when applying to enter the certification program; the certification must be valid for at least six months (with validity extending beyond the examination date). The DAANCE program involves self-study and then examination.
DAANCE study materials will cover the following:
Basic sciences
Drugs and techniques
Evaluating and preparing patients who have systemic disease
Anesthesia equipment and monitoring
Emergencies
Candidate handbooks can be downloaded from the DAANCE website (http://www.aaoms.org/continuing-education/certification-program-daance).
A Rhode Island oral maxillofacial surgeon must maintain his or her certification in order to practice. DAANCE recertification takes place every five years.
The Dental Assisting National Board reports that Rhode Island is currently working on a licensing process.
Additional Information
Information about dental assistant requirements is available from the Rhode Island Department of Health (http://health.ri.gov/licenses). Candidates should select 'dental professionals' from the license categories. The requirements for dental assistants are found in Section 5-31.1-31 of Rhode Island Statute: Dental Assistant-Definition-Practices Allowed. Requirements for maxillofacial surgeon assistants are described in this section and in 5-31.1-6: License to practice – Qualifications of applicants – Fee – Reexamination. The Licensing Unit can be reached by email at 'doh.elicense at health.ri.gov' or by telephone at 401-222-5960.
The Dental Assisting National Board has provided discussion of allowable scope of practice for different categories of Rhode Island dental assistant (http://www.danb.org/Meet-State-Requirements/State-Specific-Information/Rhode-Island.aspx).
The Rhode Island Dental Assistants Association is an additional professional resource (http://ridaa.org).