How to Become a Dental Assistant in Pennsylvania: An approved Dental Assistant School in PA can help get you on the right path
In Pennsylvania, as in most states, individual employers determine requirements for dental assistants at the basic level. Dental assistants who have radiographic duties, however, must pass an examination and apply for authorization. Dental assistants who carry out advanced duties must apply for Expanded Function Dental Assistant (EFDA) licensing. The EFDA requires formal education; the EFDA will hold a certificate, diploma, or degree.
Select a Pennsylvania Dental Assistant Topic:
Achieving Radiography (X-Ray) Authorization in Pennsylvania
A dental assistant who seeks radiography authorization must pass the Radiation Health and Safety (RHS) examination. The RHS is under the banner of the Dental Assisting National Board (DANB). Some candidates take it as part of the examination process for national certification in dental assisting. However, this is not mandatory. The RHS, unlike the full Certified Dental Assistant (CDA) examination, does not have prerequisites.
The RHS is made up of multiple choice questions. The following are among the major content areas:
<!- mfunc feat_school ->
Featured Programs:
Sponsored School(s)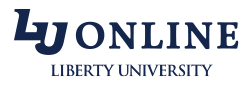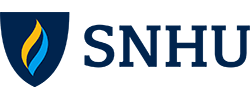 <!- /mfunc feat_school ->
Radiology regulations and quality control
Expose and evaluate
Patient and operator safety
Infection control
The 'expose and evaluate' content area includes carrying out assessment and preparation, acquiring radiographs, evaluating and mounting them, and managing patients throughout the procedure.
The cost of the RHS is $250 when it is taken as a stand-alone examination. Examinations are available at Pearson VUE computerized testing centers. Application processing may take as long as four weeks. Candidates are granted 60-day testing windows.
Earning Expanded Function Dental Assistant Certification
The EFDA certificate is dependent on meeting education and examination requirements. There are three educational pathways. The person may enroll in an approved dental assisting program or go back to school later to complete an expanded functions course.
The first option is an approved dental assisting program that includes expanded functions. Pennsylvania's approved programs are located in schools that award associate's degrees.
Also acceptable is a dental hygiene program that is accredited by the Commission on Dental Accreditation (CODA), provided that the program includes at least 75 hours of didactic and clinical education in restorative functions.
A dental assistant may also meet requirements by completing an approved EFDA program that is either accredited by CODA or by another agency that is recognized by the United States Department of Education Council on Postsecondary Accreditation.
Approved EFDA programs are at least 200 hours. In order to be approved within Pennsylvania, a program must include the curriculum described in state code. A student will, for example, receive instruction in dental anatomy and in professional ethics. The program will include both lab (pre-clinical) and clinical experiences.
Pennsylvania EFDA students are expected to demonstrate general education necessary to communicate effectively and work well with others. The program will determine the specific coursework that is required. General education is to be demonstrated through examination.
Lab work will cover the following skills, among others:
Applying fluoride treatments
Applying sealants
Performing coronal polishing
Taking impressions of teeth
Placing and finishing multiple classes of dental restoration
Placing rubber dams
The student must score at least 80% in his or her laboratory and clinical classes.
The program will include at least 120 hours of clinical education. The student must be evaluated by one or more licensed dentists.
Prospective EFDAs should be aware that 200-hour EFDA programs may have high admission standards. They may require national certification. They may require dental assisting experience. Each program will have a program director who is involved with student selection.
According to state regulation, a person who graduates from an unaccredited program may present his or her credentials to an approved program and complete only the work that the approved program determines is necessary. This is also the case with graduates of international programs.
Expanded function dental assistants licensed in U.S. states or territories or in Canada may be licensed in Rhode Island if their credentials meet requirements described in the state's practice act.
The Pennsylvania Dental Assistant Certification Application Process
Applications can be submitted online.
The EFDA program will sign to provide verification of general education, pre-clinical work, and clinical work.
The Dental Assisting National Board reports that Pennsylvania EFDAs are required to have approved training in child abuse recognition and training; this is a requirement for all professionals who hold Pennsylvania health licenses or certifications. The Keep Kids Safe website is a source of information (http://keepkidssafe.pa.gov/index.htm).
Expanded Function Dental Assistants renew their state certificates biennially. They have a 10-hour continuing education requirement; at least half the education is to be live. EFDAs must hold current CPR certification. CPR certification is to be at the level specified by the American Red Cross and the American Heart Association.
The candidate will need to pass a written examination prior to licensure. The Board, however, may grant a temporary permit pending examination. The candidate is expected to take and pass the first available examination. An individual who was unable to attend an examination due to illness or bereavement will need to request a waiver.
The written examination is now available through PSI. Candidates schedule after receiving state authorization. They will find examination information and resources on the PSI site (https://candidate.psiexams.com/catalog/fap_test_details.jsp?testid=1079&prev_page=/catalog/fap_test_catalog_details.jsp).
Additional Information
Certification information is available from the Pennsylvania State Board of Dentistry (http://www.dos.pa.gov/ProfessionalLicensing/BoardsCommissions/Dentistry/Pages/default.aspx). The Board can be reached by telephone at (717) 783-7162 or by email at 'St-DENTISTRY at pa.gov'.
The Pennsylvania Dental Assistants Association (PDAA) is an additional professional resource (http://www.padentalassistants.org). PDAA has provided information about continuing education requirements for both state certification and voluntary national certification. PDAA and its parent organization, the American Dental Assistants Association, are sources of continuing education.