Dental Assistant Requirements in Oregon: Achieving Advanced Certifications
The Oregon Board of Dentistry (OBD) notes that dental assistants may work chairside or in office or laboratory settings. Dental assistants who carry out basic duties may work without licensing or certification. However, Oregon dentists are responsible for assuring that their dental assistants perform only duties that they are proficient in. According to state administrative code, dental assistants must be trained in infection control.
Many dental assisting duties do require state-issued credentials. Protected dental assistant duties include taking x-rays, assisting with anesthesia, and carrying out advanced intra-oral procedures in the dentist or orthodontic office. The Dental Assisting National Board (DANB) administers a number of state-specific dental assisting examinations for the Oregon Board.
Select an Oregon Dental Assistant Topic:
Achieving Dental Assistant Radiographic Certification
In order to be authorized to expose radiographs, a dental assistant must earn a Certificate of Radiologic Proficiency. A first-time candidate will need to go through a three-step qualification process. The dental assistant will need to complete an approved program, pass a written examination, and perform successfully on a clinical examination.
<!- mfunc feat_school ->
Featured Programs:
Sponsored School(s)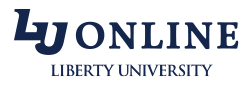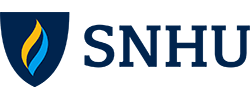 <!- /mfunc feat_school ->
Education must be approved by the Board of Dentistry (or recognized by the Oregon Health Authority, Center for Health Protection, Radiation Protection Services as equivalent).
The written examination is (in most cases) the Radiation Health and Safety Exam, administered by the Dental Assisting National Board (DANB). The candidate may take the RHS as a stand-alone exam or as part of the qualification process for Certified Dental Assistant (CDA). In order to be eligible for CDA certification, the dental assistant must meet education or experience prerequisites. The Board may accept other equivalent examinations or credentials.
The Dental Assisting National Board also administers the Oregon Clinical Radiologic Proficiency exam. The candidate will need to expose, develop, and mount a full-mouth series of radiographs. The series will include periapical and bitewing images. The dental assistant may be authorized to carry out radiologic duties for a limited time prior to completing the clinical testing requirement.
A dental assistant who is certified to take radiographs in another state may be licensed by credential in Oregon if 1) the other state imposes substantially equivalent requirements or 2) the dental assistant is able to document 1,000 hours of qualifying recent experience.
A radiographic technologist who holds licensing through the Oregon Board of Medical Imaging can be authorized to take dental x-rays after completion of an approved ten-hour course and successful submission of a series of dental radiographs.
Achieving Expanded Function Certification
An Expanded Function Dental Assistant (EFDA) may be authorized to perform duties such as the following: polishing coronal surfaces, polishing amalgam restorations, fabricating temporary crowns, and placing temporary restorative material.
Certification of Radiologic Proficiency is a prerequisite for EFDA certification. A dental assistant may qualify on the basis of having completed a program that was accredited by the Commission on Dental Accreditation, or CODA. Otherwise, a first-time candidate will need to receive training from a licensed dentist and pass two examinations.
The candidate will take either the CDA examination or the Oregon Basic Dental Assisting exam (ORB) in combination with the Oregon Expanded Functions – General Dental Assisting exam (ORXG). The dentist will confirm that the candidate has performed specific required procedures, for example, polishing twelve restored surfaces and performing preliminary fitting for six crowns.
Expanded function certification can be granted to out-of-state dental assistants who have met comparable requirements or can demonstrate 1,000 hours of recent experience in expanded functions.
An EFDA will need specific training in each of the following procedures in order to perform it: application of pit and fissure sealants, application of temporary relines, or placement of subgingival cord. Training is to be obtained in a CODA-accredited program.
Achieving Expanded Function Orthodontic Certification
An authorized Expanded Functions — Orthodontic Assistant (EFODA) can remove cement from brackets and bands and re-cement loose bands. The EFODA can perform certain other duties when a patient is in discomfort, provided the patient is promptly scheduled for follow-up care with a dentist.
A CODA-accredited program can qualify a dental assistant for this credential as well. A dental assistant who does not have CODA-accredited education (and does not qualify for endorsement) must complete multiple assessments.
A dental assistant who has passed the CDA or ORB can attain the EFODA credential after meeting clinical requirements and passing the Oregon Expanded Functions – Orthodontic Assisting exam (ORXO). The DANB Certified Orthodontic Assistant (COA) exam can be accepted in place of the CDA or ORB.
Achieving Expanded Function Dental Assistant (EFDA) with Restorative Functions Certification
In order to achieve Restorative Functions certification, an EFDA will need to complete a restorative functions course through a CODA-accredited program or other Board-approved program. The candidate will need to pass the Western Regional Examining Board (WREB) restorative examination or another examination determined to be equivalent. The WREB website includes information about registering for the restorative functions clinical exam (https://wreb.org/hygiene-candidates/hygiene-exam-schedule/).
A dental assistant who passed the WREB more than five years in the past will need to provide evidence of having performed restorative functions during the prior five years.
Achieving Anesthesia-Related Dental Assisting Qualifications
Oregon recognizes three levels of anesthesia-related dental assisting competency: Anesthesia Monitor, Anesthesia Dental Assistant, and Anesthesia Dental Assistant with IV Therapy. An Anesthesia Monitor must complete state-mandated training. Anesthesia Dental Assistants must pursue certification as well as training.
An Anesthesia Monitor will need training in monitoring of vital signs and monitoring of patients who are under sedation. He or she must display competency with emergency equipment at the appropriate level. CPR/ BLS training at the healthcare provider level (or equivalent) is among the state mandates.
An Anesthesia Dental Assistant may qualify on the basis of the Oral and Maxillofacial Surgery Anesthesia Assistants Program administered by the American Association of Oral and Maxillofacial Surgeons or the Oral and Maxillofacial Surgery Assistants Course administered by the California Association of Oral and Maxillofacial Surgeons. Although it has been more than a decade since the DANB Certified Oral and Maxillofacial Surgery Assistant (COMSA) examination has been administered, candidates who took it in the distant past may use it as the basis for Oregon certification.
In order to achieve the Anesthesia Dental Assistant with IV Therapy certificate, the dental assistant must also complete an OBD-approved phlebotomy or IV access course.
Anesthesia Assistants must maintain CPR/ BLS certification.
The Application Process
Oregon dental assistant applications can be found on the "state exam applications" section of the DANB website (http://www.danb.org/Meet-State-Requirements/State-Exam-Applications.aspx).
Supporting documents will vary by license type and pathway. Examples include course completion documents and certificates of radiologic proficiency.
An EFDA candidate can expect to pay a $50 certificate fee. Total fees depend on examination options.
Additional Information
Information is available from the Oregon Board of Dentistry (http://www.oregon.gov/dentistry/Pages/d_assist.aspx). The Board can be reached by telephone at 971-673-3200 or by email at 'information at oregondentistry.org'. Requirements are described in Chapter 818, Division 42 of Oregon Administrative Code (http://arcweb.sos.state.or.us/pages/rules/oars_800/oar_818/818_042.html).
The Dental Assisting National Board is an additional source of information (http://www.danb.org/en/Meet-State-Requirements/State-Specific-Information/Oregon.aspx).
The Oregon Dental Assistants Association is the state chapter of the American Dental Assistants Association (http://www.oregondentalassistants.com).