Dental Assistant License Requirements in New York: Dental Assistant School in New York for RDA and CDA Designation Pathways
New York licenses dental assistants. In order to call oneself a certified dental assistant or work under the scope of practice of a New York certified dental assistant, a person must achieve licensing. This requires education and examination. Many dental assistants will also meet requirements for national certification en route to state certification. A dental assistant who has met both sets of requirements may use the acronym 'CDA' (http://www.danb.org/Meet-State-Requirements/State-Specific-Information/New-York.aspx). Dental assistants who hold only state licensing sometimes opt for the title Registered Dental Assistant, or RDA.
New York does allow for practice by unlicensed dental assistants. However, they have a limited scope of practice. They may act as a second set of hands for the dentist and perform very basic tasks such as suctioning when the dentist is present (http://www.op.nysed.gov/prof/dent/dentasst.htm).
In some cases, a person below the licensure level will still need to meet some state mandates.
Select a New York Dental Assistant Topic:
<!- mfunc feat_school ->
Featured Programs:
Sponsored School(s)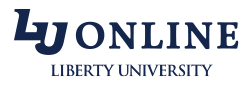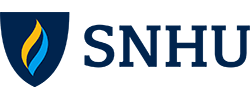 <!- /mfunc feat_school ->
Meeting Educational Standards for Dental Assistant Licensure in New York
New York allows individuals to earn dental assisting certification as young as age 17. The foundation for practice is a high school diploma or GED.
The individual will also need discipline-specific education. There are two educational pathways.
The first pathway involves completing a dental assistant program that is either registered as license-qualifying in New York or found to be equivalent. The program will include 24 semester hours of coursework. It will cover, at minimum the following:
Biomedical sciences
Professional dental assisting
Clinically related content
Oral and written communication/ behavioral concepts
The student will have testing in behavioral concepts and communications. The program will include at least 200 hours of clinical work. Prospective students can search for accredited programs on the website of the Office of Education and Evaluation (http://www.nysed.gov/heds/IRPSL1.html).
A dental assistant can also be licensed on the basis of an alternative program. An alternative program will include at least 1,000 hours of work experience. It will also include biomedical science, dental assisting, and clinical content.
Dental Assistant License in NY Through Examination Pathways
There are two examination pathways. A candidate who meets prerequisite requirements to test for the Certified Dental Assistant (CDA) credential offered by the Dental Assisting National Board is expected to do so.
In order to sit for the CDA exam, a dental assistant must meet education or experience requirements. A new dental assistant graduate can qualify for certification only if he or she has graduated from a program that is accredited by the Commission on Dental Accreditation (CODA). As of late 2016, New York has just two CODA-accredited dental assisting programs; the majority of the state's approved programs do not hold concurrent CODA accreditation.
In order to qualify by experience, a candidate must work for two years and accrue no fewer than 3,500 hours.
There are three examinations included in the CDA:
Infection Control Examination (ICE)
Radiation Health and Safety Examination (RHS)
General Chairside Assisting Examination (GC)
A candidate who does not meet CDA requirements will take the New York Professional Dental Assisting examination along with the Dental Assisting National Board's ICE and RHS examinations (or their New York equivalents). The NYPDA examination is also under the banner of the Dental Assisting National Board.
DANB reports that candidates have the option of taking the New York Infection Control and New York Radiography examination components en lieu of the ICE and RHS but notes that these tests are not CDA component examinations and do not confer CDA eligibility (http://www.danb.org/en/Meet-State-Requirements/State-Specific-Information/New-York.aspx). Dental assistants who take only New York component exams do not go through the DANB background screening process, which is an integral part of national certification.
In each case, the individual will take three multiple choice tests.
Examination applications can be downloaded from the 'New York State Requirements' page of the DANB website.
A person who has met educational requirements but has not yet met examination requirements may be granted a limited permit. A limited permit authorizes a person to carry out duties allowable under a license. A limited permit is issued for one year. It may be renewed once. Permit holders work under direct supervision.
The Application Process
License applications can be downloaded from the website of the New York Office of the Professions (http://www.op.nysed.gov/prof/dent/dentcdaforms.htm).
Applicants are to have their educational institutions complete the certification of education form. They will sign the application to authorize release of examination scores. It may be necessary to provide separate documentation of examination results.
The application includes an affidavit that requires notarization.
The fee is $103 for licensing and first registration. The fee for a limited permit is $40.
Sterilization Certification for Dental Assistants in NY
The Dental Assisting National Board notes that some New York dental assistants who are not required to hold state licensing are required to pursue certification in sterilization. This is the case for those whose duties include equipment sterilization and who work in hospitals and certain other types of treatment setting.
There are two options: the Certified Registered Central Service Technician (CRCST) credential and the Certified Sterile Processing and Distribution Technician (CSPDT) credential.
Information about CRCST certification is available from the International Association of Healthcare Central Service Material Management, or IAHCSMM (https://www.iahcsmm.org/2014-08-08-21-10-16/crcst-certification/crcst-requirements.html).
Information about CSPDT certification can be found on the website of the Certification Board for Sterile Processing and Distribution, or CBSPD (http://www.sterileprocessing.org/instrument.htm).
Additional Information
Information is available from the New York State Office of the Professions (http://www.op.nysed.gov/prof/dent/dentcdalic.htm). The Division of Licensing can be reached by email at 'op4info at nysed.gov'. The Dental Assisting Unit can be reached by telephone at 518-474-3817, Ext. 270.
The Dental Assisting National Board maintains a page that includes interpretation of New York scope of practice at each level of dental assisting (http://www.danb.org/en/Meet-State-Requirements/State-Specific-Information/New-York.aspx).
The New York Dental Assistants Association serves as an additional professional resource (http://nydaa.net).