Dental Assistant Requirements in New Mexico: Dental Assistant School and More
New Mexico has several categories of dental assistant, each with its own set of standards. A person can perform the most basic duties without a license or certification; the state does not set minimum requirements. In order to perform duties classified as "expanded function", a person must meet state standards and apply to the New Mexico Board of Dental Health Care for a credential.
New Mexico recognizes Dental Assistants with State Certification in Expanded Functions and Expanded Function Dental Auxiliaries as separate license categories. The former earn their qualifications role by role; the latter are qualified to perform a range of advanced functions. Standards are set higher for the EFDA certification. A person must either complete an accredited or approved dental assisting program or accrue considerable experience out in the field.
Community Dental Health Coordinator is yet another designation for an individual who may carry out a variety of expanded functions in some circumstances.
Select a New Mexico Dental Assistant Topic:
<!- mfunc feat_school ->
Featured Programs:
Sponsored School(s)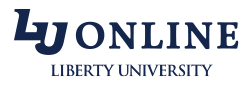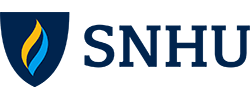 <!- /mfunc feat_school ->
Dental Assisting Education
Many prospective dental assistants choose to complete formal education. Accreditation by the Commission on Dental Accreditation can confer advantages, particularly for those who seek employment at an advanced level. New Mexico has five CODA-accredited dental assisting programs (http://www.danb.org/en/The-Dental-Community/Dental-Assistants/Dental-Assisting-Programs/CODA-Accredited-Dental-Assisting-Programs.aspx).
Earning Expanded Functions Certifications
The New Mexico Board issues certifications in three expanded function practice areas, In each case, the dental assistant will complete training and then pass a series of examinations. The following apply to all applicants except those applying by credentials:
Dental Radiography: According to state regulation, a dental assistant seeking certification in dental radiography may complete either a formal training program or independent preparation.
At the time of application, the Board will seek 1) a certificate of completion from a training program in radiation health and safety 2) a transcript or certificate from a dental assisting program or 3) an affidavit from a professional who is qualified to perform dental radiography; the professional must attest that the dental assistant has observed or assisted with procedures. The candidate will need to pass the DANB Radiation Health and Safety (RHS) examination.
At this point, the individual can be issued a training permit. The trainee will be expected to meet additional requirements during the next six months. If applying for the standard certification, the dental assistant will successfully perform intraoral radiograph series. If applying for limited certification, he or she may provide extraoral panaromic film; this will qualify a dental assistant to take only extraoral films.
The Board notes that a dental assistant who fails to complete the process within six months will need to retake the DANB examination; under current policy, a candidate who fails the technique test but is within six months of completing the DANB test may be issued a new permit (and required materials) from the Board after payment of a $25 fee. After a second failure, however, a plan for remediation will be required.
Coronal Polishing and Topical Fluoride Application: After training, the candidate will take two DANB examinations: Coronal Polish (CP) and Topical Fluoride. The individual will later need to perform procedures on adults and children.
Pit and Fissure Sealant: Pit and fissure sealant certification is not granted until such time as a dental assistant has accrued 2,080 hours of experience. After training and observing or assisting with the procedure 12 times, the dental assistant will take the DANB Sealants (SE) examination. Later, the dental assistant will need to perform the procedure correctly on five patients.
Earning Expanded Function Dental Auxiliary Certification
A person can qualify as an EFDA on the basis of completion of a CODA-accredited EFDA program. The candidate will need to attain passing scores on an acceptable examination. Several examinations are noted in the current application packet; candidates should be aware that these are examinations more often attempted by dental hygienists.
A dental assistant who has not graduated from an accredited program will be eligible for the dental auxiliary license only after five years of employment; at least 1,000 hours must be worked per year for the year to be credited. The dental assistant will need to have earned certification in each expanded function recognized in New Mexico. He or she will need to complete coursework in the following:
Dental materials
Dental anatomy
Occlusion function
Placing and shaping direct restorations
Fitting and shaping steel crowns
The individual will pass an approved post-test before attempting the certification examination.
In all cases, the individual will need to complete an apprenticeship. The Board will issue a permit authorizing this. The supervising dentist will verify competency in an affidavit.
Becoming a Community Dental Health Coordinator
Certification in the expanded functions recognized in New Mexico also serves as a foundation for credentialing as a Community Dental Health Coordinator. The minimum educational level is high school diploma or equivalency. Additionally, the person will need education that comprises the following:
Dental skills
Community health promotion
Community-based field experience
The current application packet shows several possible pathways. The licensing agency notes that individuals with degrees or certifications in related fields may, at the discretion of the approved New Mexico program, receive credit for past educational experiences.
The License Application Process
Application forms can be downloaded from the Board website (http://www.rld.state.nm.us/boards/dental_health_care_forms_and_applications.aspx).
The Board has provided separate application packets for each license category. Candidates will find the jurisprudence examination that applies to their license category in the application.
A person applying for one or more categories of expanded function certification pays $50.
A dental assistant applying for Expanded Function Dental Auxiliary or Community Dental Health Coordinator credentialing pays $100.
Applying by Credential
An EFDA can be licensed by credential in New Mexico if he or she has an out-of-state license that is based on requirements at least as strict as New Mexico's. An out-of-state professional will need to meet state-specific requirements including jurisprudence testing and post-application apprenticeship.
There are three methods for applying for certification by credential in dental sealants or coronal polishing/ application of fluoride:
Out-of-state license showing at least two years of licensure under good standing
Certification by DANB as a CDA
Verification from an accredited program in dental hygiene
The licensing agency notes that DANB certificates alone are not authorization to practice in New Mexico.
Renewal
New Mexico dental assistant licenses are renewed every three years. Licensees will need to meet a continuing education requirement.
Additional Information
Information is available from the New Mexico Board of Dental Health Care (http://www.rld.state.nm.us/boards/Dental_Health_Care.aspx). The Board can be reached by telephone at (505)476-4622 or by email at 'Dental.Board at state.nm.us'.