How to Become a Dental Assistant in Nevada: Dental Assistant Programs in Nevada
Nevada does not license dental assistants. Dentists, however, do provide some information to the state about their dental assistants. The individual dentist is responsible for attesting to competence in infection control if the dental assistant assists with these functions (if he or she, for example, sterilizes equipment). The dentist is also responsible for attesting that any dental assistant who assists with radiographic duties has the training outlined in state code.
Select a Nevada Dental Assistant Topic:
Employer Standards
Employers often provide a more nuanced picture of job expectations. The Nevada Division of Human Resource Management sets standards for some dental assistants: those hired by the state to work in a public health capacity (http://hr.nv.gov/Resources/Class_Specifications).
A Dental Assistant I is expected to have high school education or equivalency and a year of experience that involves working with the public and explaining basic information and/ or collecting information. The Division has stated that equivalent combinations of education and experience can be considered. Among the entry-level requirements is knowledge of basic dental hygiene, sanitation practices, and keyboarding/ data entry. The hire is expected to have the skills necessary to establish professional relationships and client-patient relationships, to read and understand procedures manuals, and to clarify basic information for patients.
<!- mfunc feat_school ->
Featured Programs:
Sponsored School(s)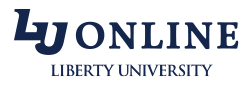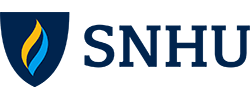 <!- /mfunc feat_school ->
Formal education can help a person start at a higher level. There are several possible pathways to employment at the Dental Assistant III level. One is passing the Certified Dental Assistant (CDA) examination offered by the Dental Assisting National Board (DANB). The only way for someone new to the field to reach CDA status without accruing work experience is to complete a program that is accredited by the Commission on Dental Accreditation (CODA). Currently there are two CODA-accredited programs located in Nevada.
Private employers typically list high school graduation or equivalency as the minimum level of formal education, but some do seek candidates who have certificates or associate's degrees or who have completed reputable dental assisting programs. Some employers like to see experience with particular programs, for example, Eaglesoft/Dentrix.
Dental practices may have areas of expertise, including some that aren't official dental specialties. They may for example, note that they see children with special needs. Some positions are limited to individuals who are bilingual in Spanish.
The first position can be the hardest to obtain. A number of employers seek dental assistants who have had a year of experience. Dental assisting school won't provide the full year, but it can provide some entry-level experience in a dental office as well as the opportunity to make real-world contacts. CODA-accredited programs are required to incorporate 300 hours of externship; other dental assisting programs may provide this opportunity as well.
Legal Requirements for Carrying out Dental Assistant Duties
The responsibility falls to the dentist for ensuring assistants are trained in compliance with state code. Dentists provide information about their dental assistants at the time of license renewal.
The dentist will provide the names of dental assistants who have infection control duties and declare that they have had training in equipment sterilization and other applicable duties; training is to be at the level described in CDC guidelines.
Before beginning radiography duties, a dental assistant is to be provided with a copy of the statutes and regulations governing dentistry (http://www.leg.state.nv.us/nac/nac-631.html#NAC631Sec260). The dentist will ensure that the dental assistant has had adequate training. Training is ongoing. A dental assistant employed in this capacity will need CPR training at least every two years. He or she will need four hours of training in infection control every two years.
Voluntary Dental Assistant Certification
Voluntary national certification is granted by the Dental Assisting National Board. There are multiple steps to the Certified Dental Assistant qualification process. In addition to passing three multiple choice tests, a candidate must meet standards for either formal education or experience.
Included among the examination requirements are Infection Control (ICE) and Radiation Health and Safety (RHS). The training that a Nevada dental assistant receives in order to meet state mandates may simultaneously offer preparation for these examinations. A candidate may take the ICE and RHS at whatever stage he or she feels prepared. There is some cost savings in taking the two together.
The candidate will not take the General Chairside Assisting (GC) test until prerequisites have been met. A dental assistant who has not graduated from a CODA-accredited program will need to accrue 3,500 experience hours. A CODA graduate may test soon after course completion. There is some additional cost savings in taking the three required tests together.
Additional Information
The Nevada State Board of Dental Examiners oversees the practice of dentistry, including the use of dental assistants. The Board has provided an information page for dental assistants (http://dental.nv.gov/Licensure/Dental_Assistants/). The Board notes that dental assistant can be asked to perform only those functions authorized under state administrative code (http://www.leg.state.nv.us/nac/nac-631.html#NAC631Sec220).
The Dental Assisting National Board has also provided interpretation of Nevada scope of practice (http://www.danb.org/Meet-State-Requirements/State-Specific-Information/Nevada.aspx).
The Nevada State Board of Dental Examiners can be reached by email at 'nsbde at nsbde.nv.gov' or by telephone at (702) 486-7044.