Becoming a Dental Assistant in Nebraska: Dental Assistant School in Nebraska is Not a Requirement
Nebraska dental assistants are classified as dental auxiliaries. One basic requirement is age: Dental assistants are adults, having attained the age of at least 18.
The state does not set minimum education or training standards for dental assistants, at least with regard to most of the duties allowable under state code. However, dental assistants do need to meet state requirements to carry out some functions.
Many standards are set at the employment level. Nebraska dental assistant work under the supervision of licensed dentists; licensees take professional responsibility for their actions.
Select a Nebraska Dental Assistant Topic:
<!- mfunc feat_school ->
Featured Programs:
Sponsored School(s)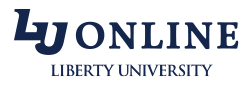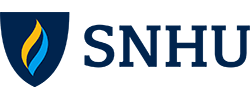 <!- /mfunc feat_school ->
Basic Life Support Certification
Dental assistants who assist with administration of parenteral sedation, inhalation analgesia, or anesthesia must have Basic Life Support (BLS) or equivalent training.
Pursuing Accredited Education and/ or National Certification
State code allows for multiple pathways. In some cases, the qualification process will be expedited by graduation from a program accredited by the Commission on Dental Accreditation (CODA) and/ or having achieved certification as a Certified Dental Assistant. CODA-accredited programs are comprehensive; they include, at minimum, 300 hours of externship. Nebraska has five CODA-accredited programs (http://www.danb.org/en/The-Dental-Community/Dental-Assistants/Dental-Assisting-Programs/CODA-Accredited-Dental-Assisting-Programs.aspx). Nationwide, there are many.
Certified Dental Assistant (CDA) is a third party credential that enjoys widespread recognition around the nation. It is issued by the Dental Assisting National Board (DANB). A candidate can complete the CDA examination process only if he or she meets certain prerequisite requirements. A person who did not graduate from a CODA-accredited program will generally need to accrue 3,500 hours of experience. (The exception is dental assistants who were previously certified or those who have other qualifying training, for example, those who graduated from foreign schools of dentistry).
The CDA examination process includes three component tests:
Radiation Health and Safety (RHS)
Infection Control Examination (ICE)
General Chairside Assisting (GC)
Candidates do not take the GC until they have met prerequisites. They may take the other two examinations earlier if they wish. Examinations are delivered via computer through cooperation with Pearson VUE. It generally takes three or four weeks to process an application and grant authorization.
Meeting Radiography Requirements
A dental assistant can meet radiography (x-ray) requirements by completing a CODA-accredited program that includes radiography or completing a program that is explicitly Montana-approved. The Department of Health and Human Services has provided names of several state-approved programs (http://dhhs.ne.gov/publichealth/pages/crlDentAssist.aspx).
A dental assistant can also be qualified on the basis of having passed the CDA certification examination.
Earning a Coronal Polishing Permit
A graduate of a CODA-accredited program is considered qualified if the program included coronal polishing. Otherwise, a dental assistant will need to accrue a year of dental assisting experience and complete a Board-approved program. For this purpose, a year is figured as 1,500 hours.
A dental assistant can request a list of approved programs from the Board. According to state code, coronal polishing courses will be approved by the Board only if they are offered by schools that have CODA accreditation. This does not, however, mean that the dental assistant will need to go back to school and complete an entire CODA-accredited dental assisting program. Some schools offer coronal polishing through their continuing education department. The University of Nebraska Medical Center (UNMC) College of Dentistry, for example, offers a two-day coronal polishing course that awards 14 CEs. There are similar programs offered by other schools, including some that may have CODA-accredited programs at other than the 'dental assistant' level.
Nebraska mandates 14 total hours (ten didactic, four clinical). The following will be covered as part of the didactic content:
Dental anatomy and physiology
Managing hard and soft tissues during the polishing procedure
Infection control and universal precautions
Polishing agents
Armamentarium
Indications and contraindications
Demonstration of positioning
Lab exercises that utilize extracted teeth or mannequins
The student will, as part of the clinical component of the course, perform rotary polishing on at least two patients.
Other Voluntary Dental Assisting Credentials
The Dental Assisting National Board offers a number of other certifications. Dental assistants should be aware that most are not referenced in Nebraska law or regulations and do not change legally allowable duties. It will be up to the individual employer the extent to which the certifications serves as a testament of competence. One example is the National Entry-Level Dental Assistant (NELDA), which recognizes competence by entry-level dental assistants who have not yet met requirements to test for the CDA.
Certified Orthodontic Assistant (COA) is another option. Orthodontic offices are among the settings that utilize unlicensed dental auxiliaries.
Additional Information
Information about dental assistant practice is available from the Nebraska Department of Health and Human Services (http://dhhs.ne.gov/publichealth/pages/crlDentAssist.aspx).
Dental assistants are limited to duties permitted by state code, whatever training they have had. Rules and regulations governing Nebraska dental assistants are found in 172 NAC 53 (http://dhhs.ne.gov/publichealth/pages/crlDentRegsStatutes.aspx). The Dental Assisting National Board has also provided discussion of what is allowed and prohibited in Nebraska (http://www.danb.org/Meet-State-Requirements/State-Specific-Information/Nebraska.aspx).
The Nebraska Dental Assistants Association is an additional professional resource (http://www.nebraskadentalassistants.org).