Becoming a Dental Assistant in Montana: You do not need a degree to be a Dental Assistant in Montana
Montana dental assistants are classified as dental auxiliaries. They are not licensed. However, use of dental auxiliaries is regulated at the state level. There are multiple avenues to meet minimum standards; Montana code allows for qualification based on training provided by a licensed dentist. Dental assistants who have radiography duties, however, must meet additional requirements.
Montana dental assistants perform intraoral duties only when working under direct dentist supervision. The state allows a wide range of duties — provided that the dental assistant is indeed, in the professional judgment of the dentist, competent to perform the task. Among the duties that can be delegated are coronal polishing, topical fluoride administration, polishing of amalgam restorations, and placing of pit and fissure sealants. Some of these duties are under the scope of practice of credentialed 'expanded function' dental assistants in many states. Prospective dental assistants should be aware, though, that some intraoral duties do require a good deal of training. Some duties are expressly forbidden by state code (http://www.mtrules.org/gateway/RuleNo.asp?RN=24%2E138%2E406).
Often dental assistants spend much of their time engaged in fairly basic activities that can be mastered quickly. They may take vital signs, set up trays, provide education, and act as the dentist's third and fourth hand chairside. These dental assistants need knowledge of infection control and safety as well a basic understanding of dental tools and dental technology. People skills can also make or break a career.
Select a Montana Dental Assistant Topic:
<!- mfunc feat_school ->
Featured Programs:
Sponsored School(s)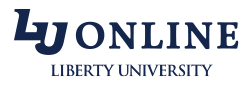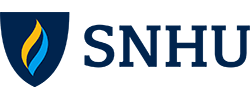 <!- /mfunc feat_school ->
Education and Training Options
Dental assistants may elect to receive formal education or training; this is not mandatory, as licensed dentists may choose to provide on-the-job training. Prospective dental assists who choose to enroll in formal programs should be aware that only certain types of program are recognized in Montana. Generally, an unrecognized program will have value only so far as it provides tangible skills that employers value. Laboratory experiences and externships can be very valuable parts of the formal education process.
A late 2016 job search reveals that standards differ from practice to practice within Montana. Some employers state a preference for formal education, accredited education, or even national certification. Some seek prior experience. High school graduation or equivalency is generally regarded as the minimum educational level.
A Montana dental assistant can be recognized as qualified on the basis of a program accredited by the Commission on Dental Accreditation (CODA). Nationwide, CODA-accredited programs enjoy the greatest recognition. All CODA-accredited dental assisting programs meet rigorous standards. Students typically gain proficiency in skills that are often considered 'advanced duty' as well as in general chairside assisting. One element common to all is 300 hours of externship.
A student who graduates from a CODA-accredited program will also be recognized as qualified to carry out dental x-ray duties in Montana.
Montana has two CODA-accredited dental assisting programs. Students who opt for accredited Montana programs typically spend three semesters or four quarters earning their degrees, though there may be opportunities to adjust pacing. These students earn the equivalent of about 44 semester credits. The vast majority of the program consists of dental assisting coursework, though students should expect a little supportive coursework in areas like algebra. Students apply chairside techniques, radiography principles, and infection control in the lab.
Not all paths are as time-consuming. Individuals can also qualify to work as dental assistants based on the training they receive in continuing education courses approved by the Montana Board.
Qualifying to Perform Dental Radiography
There are three avenues to be recognized as qualified in dental radiography. The first is graduation from a CODA-accredited program.
A dentist assistant will also be recognized as qualified if he or she has passed the Radiation Health and Safety Examination (RHS) offered by the Dental Assisting National Board (DANB). The examination covers 'expose and evaluate', infection control, and quality assurance/ regulatory controls, as well as radiation safety for operators and patients. The RHS does not have mandatory prerequisites. It is computer-delivered.
The RHS is one of three component examinations of the Certified Dental Assistant (CDA) examination but can be taken individually. The cost is $250 when the RHS examination is taken on its own; by taking more than one examination at the same time, the individual will qualify for a discount.
Although CDA status is not officially recognized in Montana, some dental assistants may find that it boosts their careers. They will need to pass two additional DANB examinations: Infection Control (ICE) and General Chairside Assisting (GC). A CODA-graduate is eligible to take all three examinations soon after graduation. An individual who has not graduated from a CODA-accredited program may take the ICE and RHS at whatever stage he or she wishes but will need to meet work experience requirements before attempting the GC. CDA candidates must have CPR certification. They must demonstrate, at minimum, high school graduation or equivalency.
Additional Information
Information is available from the Montana Board of Dentistry. Questions can be sent by email contact form (http://b.bsd.dli.mt.gov/license/bsd_boards/den_board/board_page.asp). The Board has also provided phone and email contact information for individual staff members (http://b.bsd.dli.mt.gov/license/bsd_boards/den_board/board_page.asp).
The Montana Dental Association has a practice opportunities (career) page. Dental assistants and dental assisting students can post their credentials (http://www.mtdental.com/what-we-do/montana-practice-opportunities).